Biden Student Loan Pause Extension Update: When Payments Will Resume
The White House this afternoon announced a new six-month extension of the moratorium on student loan payments.
President Joe Biden and Education Secretary Miguel Cardona pointed to lawsuits holding up student loan forgiveness as the impetus behind the decision. Instead of borrowers continuing payments on January 1, 2023, as intended, they will resume June 30, 2023.
Payments will resume either 60 days after permitted, or if litigation is resolved at the Supreme Court.
Under Biden's one-time student loan debt forgiveness, borrowers earning less than $125,000 per year are eligible to receive $10,000 in relief, with borrowers who received Pell Grants eligible for up to $20,000.
"It isn't fair to ask tens of millions of borrowers eligible for relief to resume their student debt payments while the courts consider a lawsuit," President Joe Biden said in a video released by the White House. "For that reason, the secretary of education is extending the pause on student loan payments while we seek relief for the courts."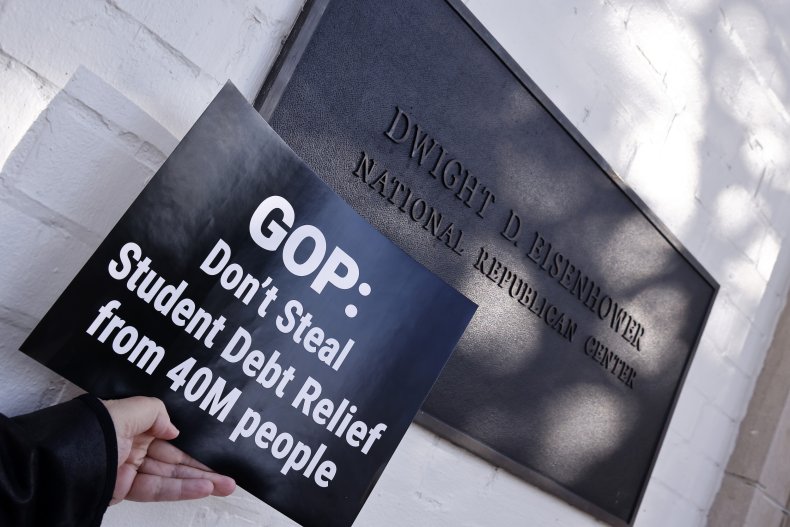 Cardona said in a statement that the Biden administration requests the Supreme Court to review a lower court's ruling regarding student loan forgiveness, with the extension date reflecting the current Supreme Court term.
"Callous efforts to block student debt relief in the courts have caused tremendous financial uncertainty for millions of borrowers who cannot set their family budgets or even plan for the holidays without a clear picture of their student debt obligations, and it's just plain wrong," Cardona said.
On Friday, Biden requested the Supreme Court to reverse a lower court's ruling that said the cancellation of federal student loan debt jeopardizes state-level lending programs in states like Nebraska, one of the pending suit's leaders.
The Supreme Court has previously twice denied efforts to challenge the Biden administration program, saying plaintiffs lacked standing.
While Biden has criticized Republican members of Congress and Republican governors for "doing everything they can to deny this relief," he may have an unlikely ally in Justice Amy Coney Barrett—who in October, along with a federal judge in Missouri, rejected attempts to block Biden's student debt relief program.
The Department of Education said Tuesday that to date, over 26 million people had signed up for the student loan forgiveness program and 16 million of them were already approved.
Borrowers can find more information at StudentAid.gov.
Update 11/22/22, 5:17 p.m. ET: This story was updated with additional background information.