Former Vice President Joe Biden delivered a lengthy rebuttal to criticism of his voting record on busing and civil rights on Friday, but ultimately decided that Americans "shouldn't be talking about the past."
Biden addressed the Rainbow PUSH Coalition Convention in Chicago, Illinois, following a tense night for him during the first Democratic primary debates of the 2020 election cycle. The former vice president was dubbed one of the event's biggest losers as he struggled to defend himself against attacks from his rivals, most notably Senator Kamala Harris.
"We all know that thirty seconds to sixty seconds on a campaign debate exchange can't do justice to a lifetime commitment to civil rights," Biden told the crowd. "I want to be absolutely clear about my record and position on racial justice."
Biden went on to list decades worth of civil rights achievements, claiming that he always supported federal action for "root causes" of segregation and racism. He pointed to his record of fighting against redlining and taking on the banks.

He also highlighted his deciding vote in 1974 against the Gurney Amendment, which prohibited the forced busing of students beyond the school closest to their home.
"I never, never, never opposed voluntary busing," Biden claimed, directly addressing the debate feud from Thursday night.
Senator Harris, who dominated the debate stage on Thursday, slammed Biden for his record on busing and civil rights. She also criticized the senator for recently touting his relationship with segregationist Senators James O. Eastland and Herman Talmadge, calling the comments "personal and actually very hurtful."
"There was a little girl in California who was part of the second class to integrate her public school and she was bused to school every day. And that little girl was me," Harris said. "So I will tell you on this subject: it cannot be an intellectual debate among Democrats, we have to take it seriously."
When it was Biden's turn to respond, he called Harris' remarks a "mischaracterization of my position across the board." But after continuing to be criticized by Harris, he ultimately ended his own rebuttal, saying: "My time's up, I'm sorry."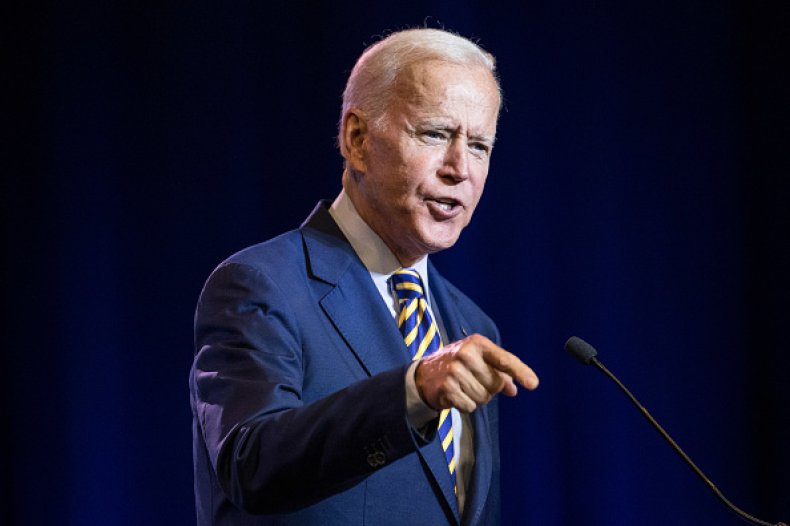 In the 1970s, Biden supported several anti-busing measures from civil rights opponents like Eastland and Senator Jesse Helms. In 1976, Biden introduced a proposal to stop the Department of Justice from using busing to desegregate schools. During Thursday's debate, Biden tried to say he didn't oppose busing, he only opposed busing ordered by the Department of Education.
Biden also pointed out on Friday that he co-sponsored the Equal Rights Amendment, strengthened the Voting Rights Act, supported the Equity Act and voted for the Civil Rights Act in 1990.
During his speech, Biden often invoked his work with President Barack Obama. Most notably, he noted their reduction of the national prison population and how they commuted more sentences than the past 13 presidents combined.
"By the way, with all due respect I say to Chicago and everyone: My president gets much too little credit for all that he did," Biden said. "He was one of the great presidents of the United States of America and I'm tired of hearing about everything he didn't do."
Eventually, Biden relented from his touting his record and told the crowd: "Folks, the discussion in this race today shouldn't be about the past. We should be talking about how we can do better, how we move forward, how we can give every child in America opportunity for success stories."