Joe Biden, Unlike Trump, Didn't Take Cognitive Test in Annual Exam, Sanjay Gupta Says
President Joe Biden is considered perfectly fit for duty after a physical exam Friday, according to a report from the president's doctor, Kevin O'Connor.
Additionally, the president, unlike his immediate predecessor, did not undergo a test of his cognitive abilities, CNN Chief Medical Correspondent Sanjay Gupta said.
During an interview with CNN's Anderson Cooper on Anderson Cooper 360, Gupta was asked if Biden had taken any type of exam to measure his mental state.
"There's been a lot of focus on his cognitive abilities, questions raised by opponents and others, and in 2018 the former president [Donald Trump] had a test that measured mental acuity, was that part of today's test?" Cooper asked Gupta.
"It doesn't seem like it," Gupta replied. "I read pretty carefully through the doctor's report and they mention neurological exam, but that was more in terms of testing motor strength and sensation and things like that."
"As far as we know, for President Biden, we didn't see any kind of test like that performed," Gupta added.
This news comes as a recent Politico/Morning Consult poll stated that 48 percent of Americans were reportedly concerned with Biden's cognition. The poll, which surveyed 1,998 registered voters, was conducted between November 13 and November 15 with a two percent margin error. It was released days prior to the president's public health report. Trump saw similar numbers in 2018.
The test Cooper was referring to is known as the Montreal Cognitive Assessment, and was taken by Trump when he was 72 years old amid concerns over his cognitive abilities. Gupta described the assessment as a screening test for dementia.
Trump passed the test, reportedly scoring a 30 out of 30, according to the White House.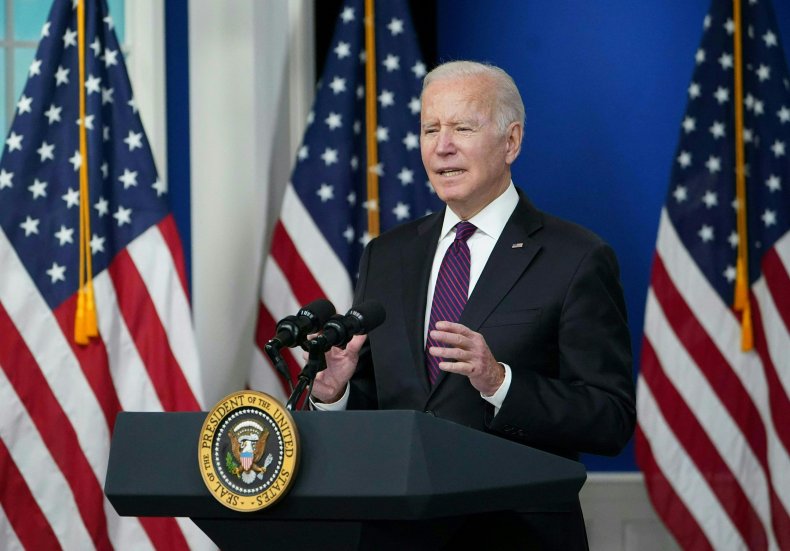 Gupta, who is also an associate professor of neurosurgery at Emory University, added that some medical professionals have pushed for basic cognitive tests to be more readily done at age 65. President Biden turns 79 on Saturday and is the oldest serving president in U.S. history.
However, despite the concerns of some conservatives, Gupta corroborated Dr. O'Connor's report that the president was healthy and fit for office.
The six-page report went into more details on the president's condition, and stated that while he was fit to serve, he did have a number of minor issues that commonly afflict people his age.
This includes atrial fibrillation, gastric reflux, and seasonal allergies. The report also stated that Biden has a bit of a "stiffened gait," mostly as a result of a number of orthopedic injuries over the years and a broken foot in November 2020.
While no cognitive assessment was performed on the president, Dr. O'Connor said that he performed a detailed neurologic exam to check for central nervous disorders such as Parkinson's disease or a stroke. This exam did not reveal any significant findings, O'Connor added.
Physical examination results are typically released by presidents throughout their time in office.
In rating Biden's physical health for office over the last year, many respondents in the Politico/ Morning Consult poll didn't believe the president is healthy enough. Half disagreed with the statement that the president "is in good health" while 40 percent said they "somewhat" or "strongly agreed," according to the poll.
The survey also showed that 34 percent believed Biden was energetic, while 37 percent agreed that he was a clear communicator.
Many Republicans continue to call into question Biden's mental acuity, and some have mockingly called him Dementia Joe.
However, despite these concerns, a study from the University of Michigan found that only one in seven Americans over the age of 70 suffer from dementia, about 14 percent of that demographic.
Newsweek has reached out to the White House for comment.