In his first presidential address to the United Nations, Democratic President Joe Biden will speak about the importance of not entering a new Cold War with China, Russia or other countries.
"President Biden will communicate tomorrow that he does not believe in the notion of a new Cold War with the world divided into blocs," a senior administration official told Reuters. "He believes in vigorous, intensive, principled competition that does not tip over into conflict."
Biden's speech will occur a few days after U.N. Secretary-General António Guterres made his latest remarks about U.S.-China relations. Guterres urged the two countries to repair their "completely dysfunctional" relationship for the sake of solving global challenges, the Associated Press reported.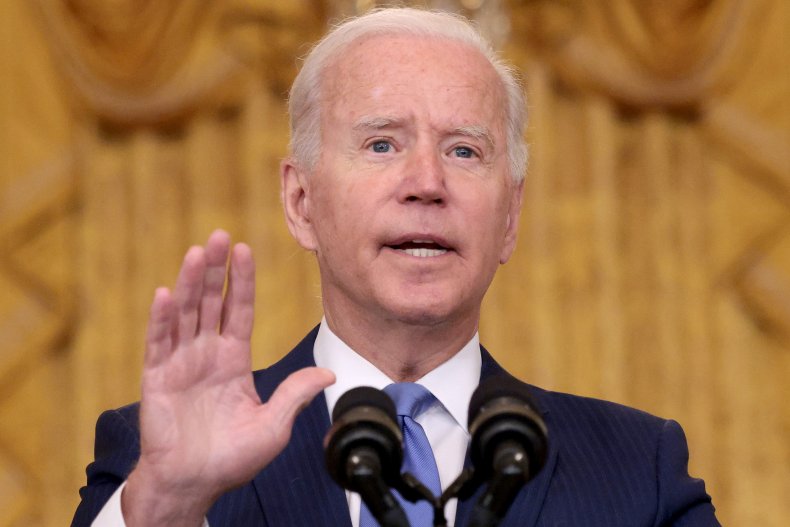 "We need to avoid at all cost a Cold War that would be different from the past one, and probably more dangerous and more difficult to manage," Guterres said.
The Cold War refers to the tense relationship between the U.S. and its Western allies on one side, and the Soviet Union and its East Bloc allies on the other between 1945 and 1991. The icy conflict represented a clash between two nuclear-armed superpowers as well as rival ideologies. The clash has been characterized as a showdown between capitalism versus communism.
Biden's Press Secretary Jen Psaki disagreed with Guterres' characterization of the U.S. and China's relationship during the Monday White House press briefing.
"The President's view and this administration's view is that our relationship with China is one not of conflict, but of competition," Psaki said. "We recognize that China is a country that, while we may take issue with some means they engage in the world, we also have areas we will want to continue to work together."
She affirmed that Biden's U.N. speech will make "absolutely clear" that he's "not looking to pursue a new Cold War with any country in the world."
"We will continue to pursue our interests," Psaki added. "We will continue to lift up global priorities."
Biden's speech "will center on the proposition that we are closing the chapter on 20 years of war and opening a chapter of intensive diplomacy by rallying allies and partners and institutions to deal with the major challenges of our time ... [that] can't be solved by military force," an administration official told Reuters.
Those challenges include fighting climate change, the ongoing COVID-19 pandemic, reducing economic inequality, establishing democracy abroad, as well as defusing cybersecurity and terrorism threats, Psaki said in Monday's press briefing.
President Xi Jinping of China and President Vladimir Putin of Russia will not attend Biden's U.N. address. Both will send subordinates instead, The New York Times reported. Also speaking on Tuesday are President Jair Bolsonaro of Brazil and the presidents of Turkey, Mexico, South Korea, Poland and the Democratic Republic of Congo.
Psaki also noted that Biden and Xi spoke on the phone earlier this month.
During the call, Biden "underscored the United States' enduring interest in peace, stability, and prosperity in the Indo-Pacific and the world," according to a White House press statement. The two leaders also "discussed the responsibility of both nations to ensure competition does not veer into conflict," the statement added.
Newsweek contacted the White House for comment.