Joe Biden Wants More Defense Contractors to Fight the New Cold War
Amid escalating tensions with Russia over its invasion of Ukraine and China over its claim to Taiwan, the Biden administration has placed competition at the heart of its foreign policy initiative.
Nation building and wars on terror are history, at least for the moment, after the U.S. pullout from Afghanistan. And with Congress largely aligned on the need for greater defense spending, America appears set on bolstering its military capabilities, with the Department of Defense (DoD) budget increasing by 4% for fiscal year 2023.
However, there is a new challenge.
Over the past decade, the defense industrial base, those companies that provide goods and services to DoD, has shrunk by over 40%. Deputy Defense Secretary Kathleen Hicks stressed during an industry roundtable at National Defense University, which Defense News covered on April 12, that the Department faces a "problem there," one concerning innovation and high expenses.
"We know in the American economy that innovation largely occurs in that small business community. It's a huge driver of innovation," Hicks told reporters. "So we know we face a problem there."
"Competition can get us better results," she added. "Competition, we believe, will help us manage cost effectively [and] get the best value for the taxpayer."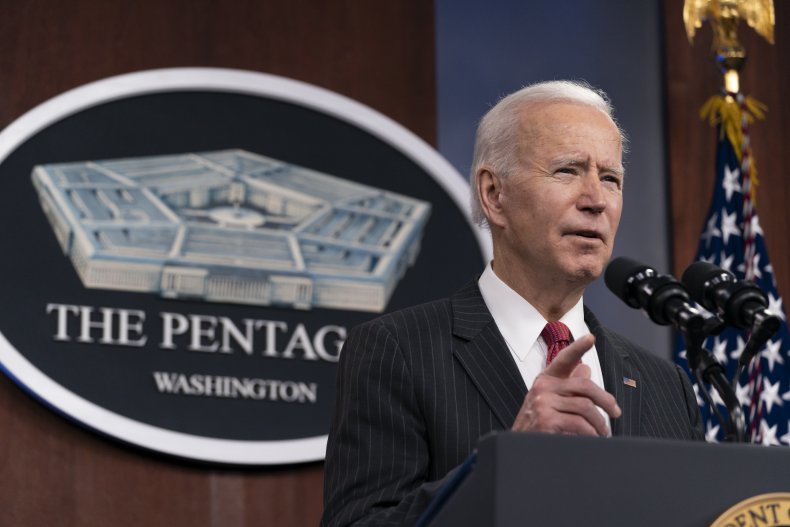 Democratic Congressman Jason Crow of Colorado, who sits on both the Armed Services and Small Business Committees, told Newsweek that he agrees with Hicks' assessment. He said that without change, the country will be ill-prepared in its response to national security challenges that are likely to manifest in the future.
"We undoubtedly have 20th-century contracting rules and regulations in a 21st-century world," Crow told Newsweek. "It's not only causing the loss of businesses and great employment opportunities for Americans, but it's also jeopardizing our national security."
Crow, who won a Bronze Star as an Army Ranger during his tour in Iraq, said current federal contracting regulations are designed around large contracting businesses and formulated in a manner that results in decades-long procurement cycles. He said the system is not set up to respond to a world of rapid technological growth where defense tech can become obsolete in as little as two years.
In part because of this slow process, Crow said most startups that contract with DoD succumb to the "Valley of Death," the time between when a prototype is created and when it's scaled for profit, leading the country to miss out on potentially innovative technology.
In contrast with China and Russia which primarily produce defense equipment through state-owned entities, Crow notes that the U.S. defense industrial base is split between the private and public sectors. So while certain military agendas may move slower under U.S. democracy than under Russian or Chinese autocracy, America has long benefitted from an entrepreneurial defense base that has served as a source of innovation.
"It's proven that we still have the world's best innovation and more innovation than everybody else, but we're going to have to adapt," Crow told Newsweek. "Right now, the trajectory is in a very negative direction. We are losing a lot of those businesses."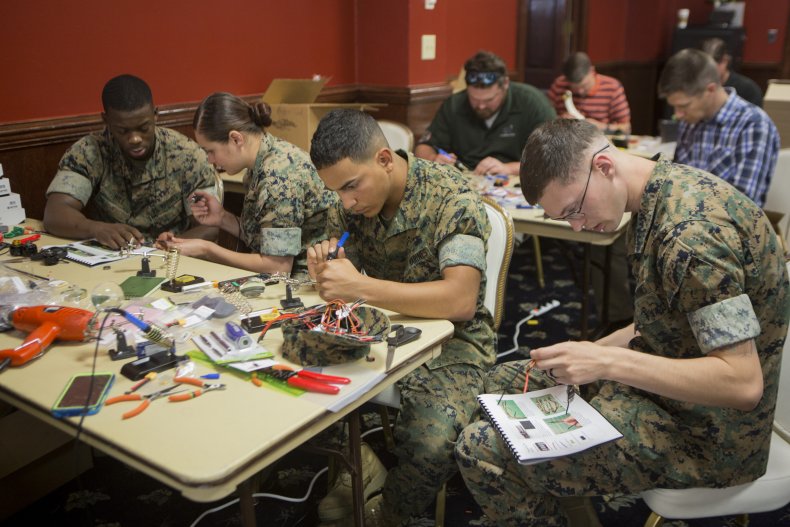 Cynthia Cook and Gregory Sanders, director and deputy director of the Defense-Industrial Initiatives Group at the Center for Strategic and International Studies (CSIS), told Newsweek that innovation plays an important role in ensuring America is meeting the "pacing threats" of its adversaries, which are also investing in this technology.
Unlike larger companies, where projects emerge from a drive for profit, Cook notes that small businesses may become connected to the defense realm as a result of cutting-edge research being conducted in higher education. As a result, small businesses may be willing to engage in certain projects that private companies would likely avoid.
Furthermore, keeping startups engaged with DoD affords it the opportunity to do business with non-defense firms that produce technology that could be unconventionally beneficial to America's defense arsenal, Cook said. By repurposing civilian tech for defense purposes, America's armed forces can become more versatile while also helping to scale an emerging company.
"One of the strengths of the American system is the opportunity for an entrepreneur to set up a small company and try to compete in different spaces," Cook told Newsweek. "That is part of why the department is eager to ensure a robust ecosystem of small businesses, especially new entrants to the defense market. The expectation is that this will generate innovative solutions."
In addition to DoD having access to more diverse and innovative technology, increasing the number of defense contractors increases competition, which drives the cost down, as companies fight to make the most appealing price offers in order to secure contracts. A diverse contracting stream also allows the Department to invest in communities that do not host the headquarters of a major defense firm.
Newsweek previously reported that wealth inequality in America has created economic and social division in the United States, where some communities and states sit outside the innovation economy of the 21st century while others benefit heavily from it. Sujai Shivakumar of CSIS said that this division negatively impacts democracy, harming the nation's functionality as well as its national security.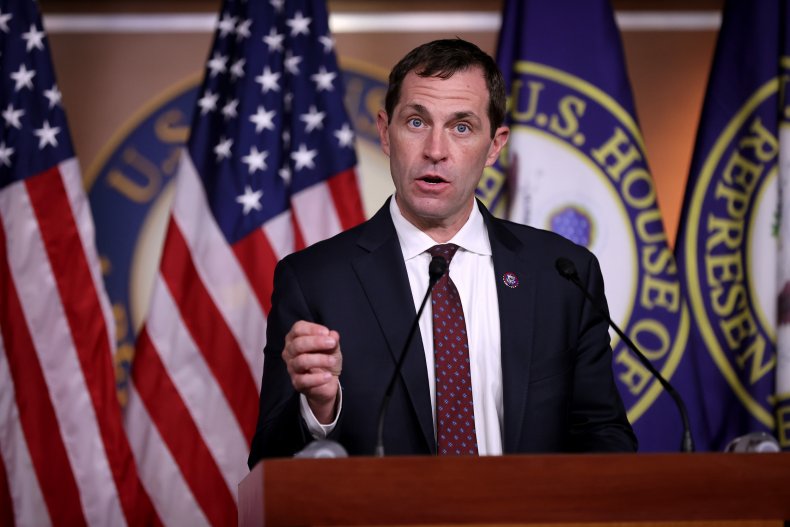 "Another reason to use small businesses is there's a social goal involved, and that's to ensure that defense dollars are spread locally as well as with large conglomerates," Cook told Newsweek.
Crow knows how important small defense contracting firms can be to a community. He represents more than 250 small, medium, and prime contractors that work in the defense, aviation, and aerospace industry, most of them on the small end of the scale, with fewer than 20 employees.
He told Newsweek that in his district medium-sized drone and counter-drone companies are carrying out innovative projects that "would be really helpful for our servicemen and women." But Crow said they have faced issues scaling their work and struggle to break into the industry and compete with the larger contractors.
"Making sure that we're supporting businesses like that, that are growing fast, that are employing thousands of my constituents across the board and are actually innovating and taking risks to do really interesting things, I think is going to be really important," Crow told Newsweek.
The Pentagon has said it plans to release a small business strategy geared to attract new contractors in the near future. On Friday, it posted a broad request to the federal contracting website System for Award Management, Sam.gov, asking companies for information on defense-related weapons systems and other commercial capabilities.
These moves comes alongside a February report released by DoD that offered suggestions on how to promote competition within the sector, a part of the Biden administration's July 2021 Executive Order aimed at bolstering competitiveness within the greater U.S. economy.
Among the recommendations, DoD identified strengthening merger oversight, addressing intellectual property limitations, increasing new contractor entrants, creating new opportunities for small businesses, and implementing sector-specific supply chain resiliency plans as its top areas of focus.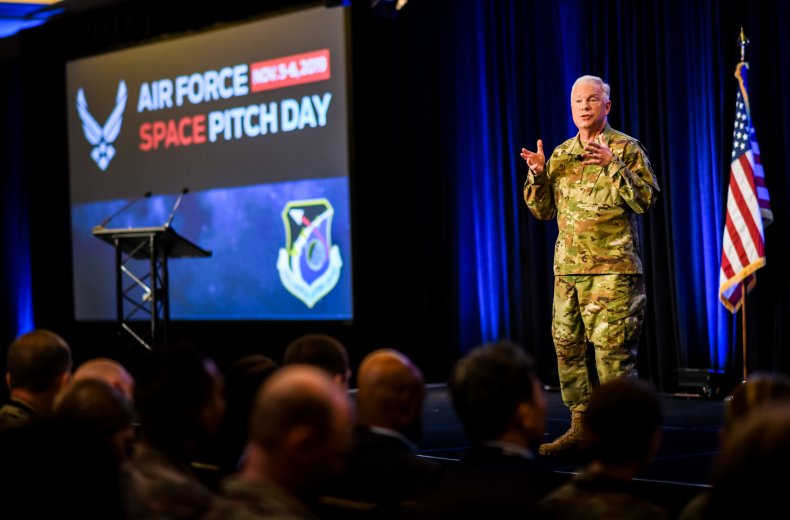 DOD presently has a number of units in place that focus on recruiting small contractors. Crow notes that the Air Force carries out "pitch days" where contracting officers have "on-the-spot" authority to sign contracts up to $100,000. He also said the Special Operations Command (SOCOM) has its own acquisition regulations that allow it to move faster when contracting.
Cook and Sanders noted that the Defense Advanced Research Projects Agency (DARPA) has developed a reputation for making effective investments in innovation. They added that the Defense Innovation Unit, which was formed in 2015, has played an important role in reaching out to non-traditional suppliers to work with new contractors.
While Crow said these projects have been useful, he wants to see these efforts scaled. The current contracting systems, he said, are designed so that expensive equipment, such as aircraft and vehicles, have protections in place to avoid system failure. Crow said that since new technological equipment, including software and drones, are less costly to produce but have a much shorter functional life than traditional systems, the government must "embrace more risk" in order to acquire them.
When DoD unveils its new measures to support small businesses, Cook and Sanders said they would like to see an emphasis on outreach and mentoring to support them through the contracting process. Sanders said that despite funds being allocated to small business, the number of participating firms has declined.
"Capturing that new entrant dynamic might be part of what the strategy could touch on," Sanders told Newsweek. "One area that Congress and DoD can explore and invest in is strategic thinking about how to handle small business graduation."
"A good part of the strategy would be some of these companies, not most, but some, here and there, should probably be becoming larger companies as a result of this mentorship and the innovation they're providing DOD," he said.
"Even though they leave small business status, 'graduation' is a good thing, because it means that the companies have been able to grow and thrive," he added. "Continuing an emphasis on the identification of innovative small businesses will allow DoD to capture the next generation of innovation."
Crow said he would like to see a culture change in the Pentagon, one that emphasizes digital technology and pushes DoD officials to think about military needs in a new way. While an officer may understand how to contract for a Humvee or howitzer, Crow said they must also be trained to identify the latest software that could be used in the mission of advancing America's international competitiveness.
Crow said a way of achieving this goal could be through the creation of a military exchange program, in which DoD officials would spend time working in the private sector and return to DoD with new knowledge and experience that would help them more readily recognize potential national security innovations.
"We need to have a cultural change within the Pentagon within the contracting system," Crow told Newsweek. "As more and more of our focus shifts away from legacy systems and toward next generation and high technology national security systems, we're going to have to reform our contracting process along with it."