Democrats Look to Recapture Middle America with High-Tech Manufacturing
The 2022 midterm elections could see Democrats lose control of both the House of Representatives and the Senate as the party faces heated elections in swing districts and states, particularly in the center of the country.
But passing legislation that would direct billions of dollars of investment in high tech manufacturing in the middle states could change that.
While the America Competes Act and the Innovation and Competition Act are bipartisan, the respective House and Senate bills were sponsored by Democrats. The legislation could deliver some $7 billion to areas that stand outside the nation's top five tech centers, which are located primarily in cities along the Democrat-controlled coasts.
Silicon Valley's Democratic Congressman Ro Khanna told Newsweek that pumping federal dollars into areas that have come to believe the federal government has left them behind could prove to be the type of investment that swings political ideologies.
"If we offer a real plan, a real vision, and we deliver on that, then I think we can start to win back the trust of voters who have left us," Khanna said. "I've seen this in my travels and work in Jefferson, Iowa; in Beckley, West Virginia; in Paintsville, Kentucky; in Flint, Michigan; in Columbia, South Carolina."
I'm not just speaking abstractly," he added. "I've seen the aspiration, the hope that bringing jobs can have."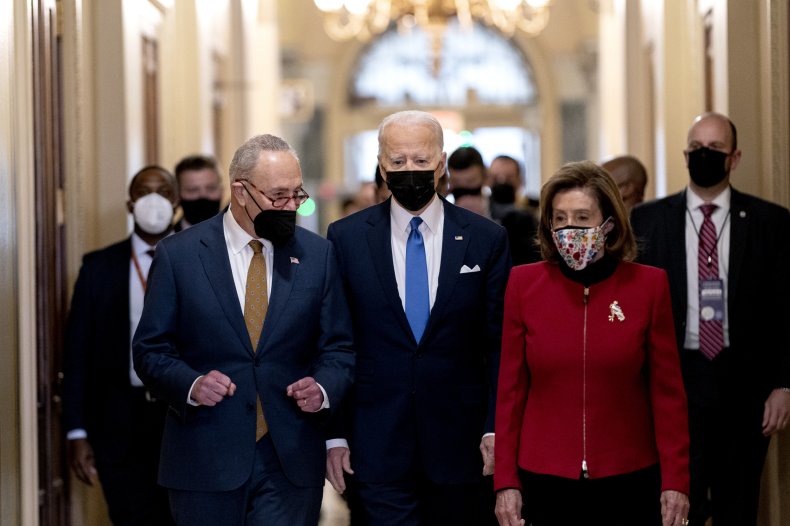 Beyond showing the center of the country that Democrats care about their economic well-being, Khanna told Newsweek that these measures hold the potential to unite the country, a subject he addresses in detail in his new book, Dignity in a Digital Age: Making Tech Work for All of Us.
Khanna says that bringing tech and the opportunities that come with it to middle America will help bridge occupational and cultural divides between the heartland and the coasts. People in different regions will begin to work together on shared projects with the same goals, and ideally will feel the same benefits that come with the work.
"That is going to help humanize people," Khanna told Newsweek. "It's going to help minimize differences. It's going to make us think less of each other as monsters and more as people with a common purpose."
Uniting Americans around tech is a priority shared by President Joe Biden. During his State of the Union Address on March 1, the president said that "to compete for the best jobs of the future, we also need to level the playing field with China and other competitors."
Biden said that the Innovation Act stands as the way to do just that.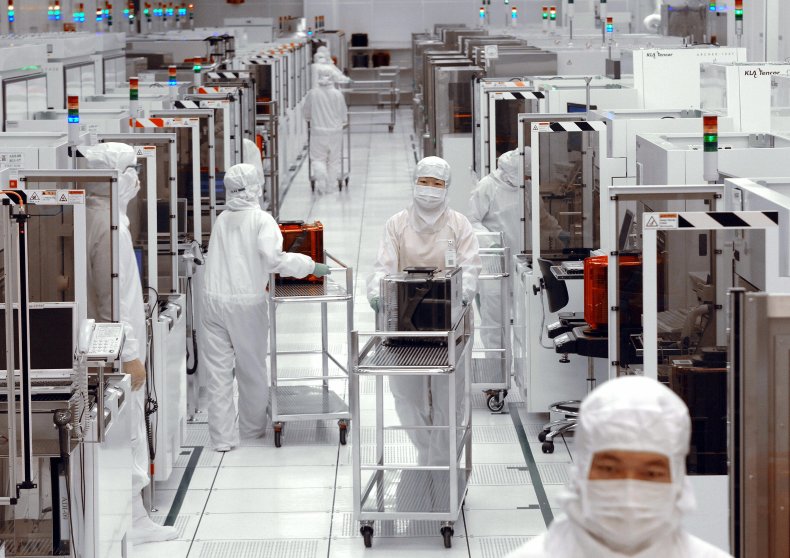 The president noted prior to this address in a January 21 speech that despite the U.S. being a leader in research and design, just some 10% of computer chips are actually produced in America. Given that some 75% of all computer chips are made in East Asia, an area of the world falling further into the influence of China, Biden made the argument that technology manufacturing investments would not just unite the country but also help improve its national security.
The director and senior fellow of the Renewing American Innovation (RAI) Project at the Center for Strategic and International Studies (CSIS), Sujai Shivakumar, agrees.
"The negative sides of falling behind are quite severe, because it's almost impossible to catch up," he told Newsweek. "If we don't take the leadership in semiconductors, which is the platform technology for almost everything that we are doing, our national competitive and natural security advantages are severely compromised."
He echoed Khanna's point that promoting interconnectedness through tech would have a a significant positive impact on America's security as well.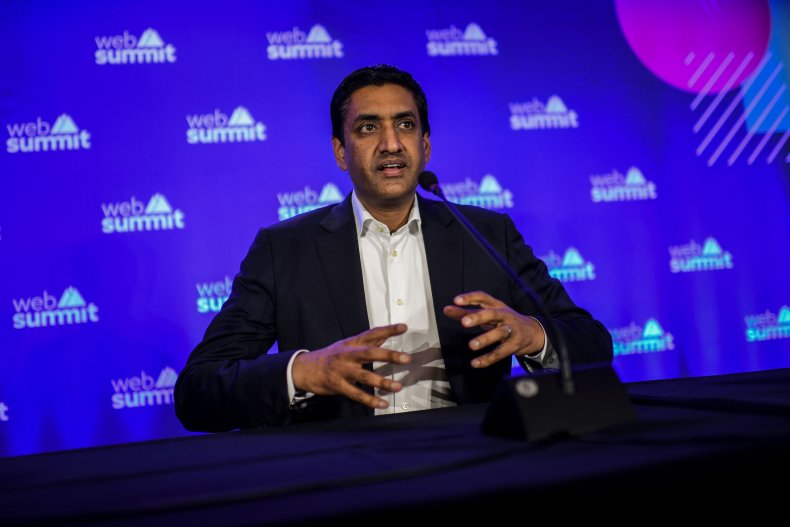 Shivakumar noted that while tech has expanded rapidly in certain areas of the country, other places have been left behind. While California's Silicon Valley has seen its wealth blossom, states like West Virginia and Mississippi have seen their populations stuck in poverty.
"We have people who are in the innovation economy," he said, "and people are outside that innovation economy."
He argues that this divide has made the country less cohesive as standards of living, ideologies, and self-perceptions have grown apart.
Bringing the entirety of the country into the innovation economy would support the functioning of America's democracy and allow the U.S. to take greater advantage of its national resources, Shivakumar said. It could bolster the nation from within and potentially push it ahead of its adversaries, while protecting the U.S. from foreign threats.
"Can you imagine with all that is going on in the world that we should remain dependent on Taiwan and South Korea for semiconductors?" Khanna asked. "That would be disastrous."