Mounting retirements from lawmakers on both sides of the aisle could change the political leaning of several states in the 2022 election cycle.
Democrats currently enjoy narrow control of the two chambers. In the House, Democrats outnumber Republicans 221 to 213. In the Senate, Democrats and the independents who caucus with them make up 50 percent of the chamber—with Vice President Kamala Harris available to cast any tie-breaking vote.
But historically, the first midterm election of a president's term doesn't bode well for the party in charge. In 2018, Republicans lost 40 seats in Donald Trump's first midterm cycle.
Currently, bookmakers say Republicans have better odds than Democrats of winning both chambers next year. In fact, according to betting aggregator US-Bookies, the GOP's chances even improved more following the party's success in the 2021 election cycle.
Here are the states that could see their political leaning shift in the 2022 midterm elections.
Alabama
Senator Richard Shelby has announced he will retire at the end of his term. The 87-year-old Republican is the longest-serving senator from Alabama and one of the most senior members of the upper chamber.
His retirement will open a seat in Alabama, though the southern state is considered a safe win for Republicans. Four conservatives have already started campaigning to replace him.
Arizona
Representative Ann Kirkpatrick, a Democrat, was one of the first House Democrats to announce her retirement. Her exit leaves open a seat in the Tucson-based congressional district, which has trended Democratic in recent years.
California
Representative Jackie Speier will not be running for another term in Congress. The Democrat has represented California in Congress since 2008. She originally was elected to the 12th congressional district, which includes portions of San Francisco County. However, she moved to the 14th district in 2012 when the state went through redistricting.
California is losing a congressional seat for the first time in the state's history due to redistricting, but Speier's blue district may not be greatly impacted by the process.
Illinois
Two members of Congress from Illinois, Republican Adam Kinzinger and Democrat Cheri Bustos, will be leaving next year.
Their exits, coupled with the state's redistricting, could shape up the Midwest state's political landscape. The proposed map would have forced Kinzinger to share a district with Republican Representative Darin LaHood, setting up a difficult incumbent versus incumbent primary election.
Bustos's retirement opens a seat in a district that over the years has shifted more to the right. Trump edged out a victory in her district twice, after Obama won it handily in 2012.
Kentucky
Representative John Yarmuth is one of the most high-profile Democratic exits from Congress. Yarmuth, who serves as the House Budget Committee chairman, announced last month he will be walking away from his seat after eight terms. When he first ran for office, he shocked the country by flipping a Republican-controlled seat.
Several Democrats, including Morgan McGarvey and Attica Scott, have already announced their candidacies to replace Yarmuth. Three Republicans have also filed paperwork to run for the seat.
Missouri
Republican Senator Roy Blunt will retire after serving more than a decade in the upper chamber. Missouri's senior senator would have been largely favored to win a general election, but his exit leaves an open seat for Democrats and Republicans to vie over.
Three Democrats and two Republicans have already announced their candidacies, including former state senator Scott Sifton and current attorney general Eric Schmitt.
North Carolina
Republican Senator Richard Burr's retirement leaves a seat open in the competitive swing state, where 2020's Senate race between Thom Tillis and Cal Cunningham was the most expensive congressional race in history.
GOP Representative Mark Walker has announced he's campaigning to replace Burr and Representative Ted Budd has already received Trump's endorsement.
Seven Democrats have tossed their hats into the ring, including state senator Jeff Jackson and former chief justice of the North Carolina Supreme Court Cheri Beasley.
Democratic Representative David Price has also announced he will retire next year after a three-decade-long career. His exit will open a seat in the state's 4th congressional district. The area is typically a Democratic stronghold but redistricting will give Republican candidates the ability to win at least 10 of the state's 14 House seats.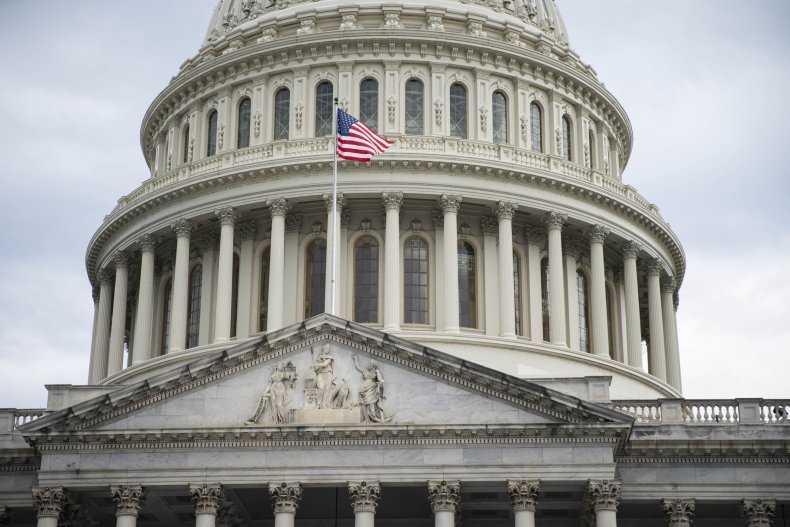 Ohio
Two Ohio Republicans have announced they will be leaving Congress at the end of 2022: Senator Rob Portman and Representative Anthony Gonzalez.
Gonzalez was one of 10 House Republicans to vote to impeach Trump, and received significant backlash from his own party for doing so. Gonzalez represents Ohio's 16th congressional district, which includes several counties that swung for Donald Trump in 2016 after voting for Barack Obama in 2008 and 2012.
Portman's decision to retire quickly set off public consideration on both sides of the aisle. Democratic Representative Tim Ryan has thrown his hat into the ring. Former Ohio State Treasurer Josh Mandel, a Republican, is also running for the Senate seat.
Pennsylvania
Republican Senator Pat Toomey and Democratic Representative Michael Doyle will not be seeking reelection next year.
Toomey's retirement opens the door for Democrats to flip the seat in a state Biden won by just over 1 percentage point last year. Two Democrats have already announced their candidacy for the seat: Lieutenant Governor John Fetterman and state representative Malcolm Kenyatta.
Doyle represents Pennsylvania's 18th district, a Pittsburgh-based area that Biden won by about 30 percentage points last year.
Texas
Three congressmen will retire at the end of 2022: Republican Kevin Brady, Democrat Filemón Vela and Democrat Eddie Bernice Johnson.
Vela's congressional district in the Rio Grande Valley became a Republican target for 2022 after Trump performed better than expected in the area.
Brady and Johnson's districts are expected to remain Republican and Democratic strongholds, respectively, but could be altered slightly through the state's redistricting process.
Vermont
Vermont's longest-serving senator, Democrat Patrick Leahy, announced he will not be seeking reelection in 2022. Leahy, who is 81, has represented the state for nearly 50 years and currently serves as the Senate's president pro tempore.
The Democratic Senatorial Campaign Committee (DSCC) has vowed to keep his seat blue, and there are already a few liberals considered favorites to run to replace Leahy.
But the state is represented by a broadly popular Republican governor, Phill Scott. Scott won the state by 40 points, while Democrat Joe Biden won it by 35 points last year. Scott's office emphasized that the governor is not running for Senate, but another Republican could decide to mount a campaign for Leahy's spot.
Wisconsin
Representative Ron Kind's departure could open the door for Republicans, as the Wisconsin Democrat represents a district carried by Trump in the 2020 presidential election.
Kind said earlier this year he's "run out of gas" after 13 terms in office. The Democratic congressman also faced a closer-than-anticipated race last year, defeating his Republican opponent by less than 3 percentage points after winning the district by 20 points the cycle prior.
Republican Derrick Van Orden, a retired Navy SEAL, announced his campaign to replace Kind earlier this year. Van Orden narrowly lost to Kind in the 2020 election.