Joe Biden Wounds Cuba, Venezuela and China's Hopes of Obama-Style Detente
President Joe Biden's full-throated support for large anti-government protests in Cuba appears to have scuppered Havana's hopes of an Obama-style detente between the two nations.
The Biden Administration is also maintaining its predecessor Donald Trump's confrontational stance on Venezuela and China, two of Cuba's closest allies.
The president broke his silence on the Cuba protests on Monday after criticism from pro-regime change Republicans suggesting the president and his top officials had been too slow to comment on the wave of demonstrations sweeping the island.
"We stand with the Cuban people and their clarion call for freedom and relief from the tragic grip of the pandemic and from the decades of repression and economic suffering to which they have been subjected by Cuba's authoritarian regime," Biden said in a statement issued by the White House.
"The Cuban people are bravely asserting fundamental and universal rights. Those rights, including the right of peaceful protest and the right to freely determine their own future, must be respected. The United States calls on the Cuban regime to hear their people and serve their needs at this vital moment rather than enriching themselves."
Biden's remarks disappoint leaders in Havana. Before Biden came to office, they hoped he would follow in President Barack Obama's footsteps and thaw relations with the island, reversing Trump's actions that tightened the Cold War-era U.S. embargo.
On the campaign trail, Biden said he would reverse policies on Cuba that "have inflicted harm on the Cuban people and done nothing to advance democracy and human rights."
The embargo has failed to unseat the communist leadership in Cuba, and critics say the policy has unnecessarily stymied the island's economic development and the quality of life of its citizens. Among those critics is progressive Sen. Bernie Sanders (I-VT).
"All people have the right to protest and to live in a democratic society," Sanders tweeted on Monday. "I call on the Cuban government to respect opposition rights and refrain from violence. It's also long past time to end the unilateral U.S. embargo on Cuba, which has only hurt, not helped, the Cuban people."
In January, Carlos Fernandez de Cossio—Cuba's top diplomat overseeing U.S. ties—said he hoped for positive action from the new president, telling Reuters: "Everything could be rolled back in the short term if that were the government's will. This team has more experience than any other in the past 60 years."
Cuban leaders have dismissed the protests as a foreign plot to undermine the government. President Miguel Diaz-Canel said in a televised address Monday that protesters were "counter-revolutionaries" and "completely vulgar" in their demonstrations.
"The approach wasn't peaceful yesterday," Diaz-Canel said, though acknowledged "it's legitimate to feel dissatisfaction" given recent food shortages and blackouts—which he blamed on the U.S. blockade—and the impact of the COVID-19 pandemic.
Biden's failure to show a clean break from Trump's "maximum pressure" strategy will come as no surprise to Venezuela and China, two key Cuban allies. All three nations have long been in the crosshairs of American foreign policy hawks, who see their close ties as a threat to American security in South America and the Caribbean.
All three also have ties to Russia and Iran, two nations whose foreign policy ambitions unsettle Americans on both sides of the aisle. Both Beijing and Caracas had hoped that Biden's election would ease Trump-era tensions.
The former president embarked on a major trade war with China, supported pro-democracy protesters in Hong Kong, and seized on the COVID-19 pandemic as another opportunity to attack Beijing, where Communist Party leaders were accused of covering up the origins of the pandemic and the extent of its early spread.
Top Chinese officials warned the incoming Biden team that conflict between the world's two largest economies would be a "disaster," and urged cooperation while warning the White House to stay out of Chinese domestic affairs.
But a fractious summit between the top American and Chinese diplomats in Anchorage, Alaska in March set the tone for the Biden Administration's approach to Beijing.
During a lengthy on-camera spat, Secretary of State Antony Blinken said Chinese actions "threaten the rules-based order that maintains global stability," and said the U.S. would "be direct about our concerns, direct about our priorities, with the goal of a more clear-eyed relationship between our countries moving forward."
National security adviser Jake Sullivan added: "We do not seek conflict but we welcome stiff competition, and we will always stand up for our principles for our people, and for our friends."
Chinese officials dismissed the criticism. "It was the United States who provoked and provoked the dispute first," said China's foreign ministry spokesperson Zhao Lijian.
"When the members of the Chinese delegation arrived in Alaska, they not only felt the cold weather in Alaska, but also felt the hospitality of the American host," he added.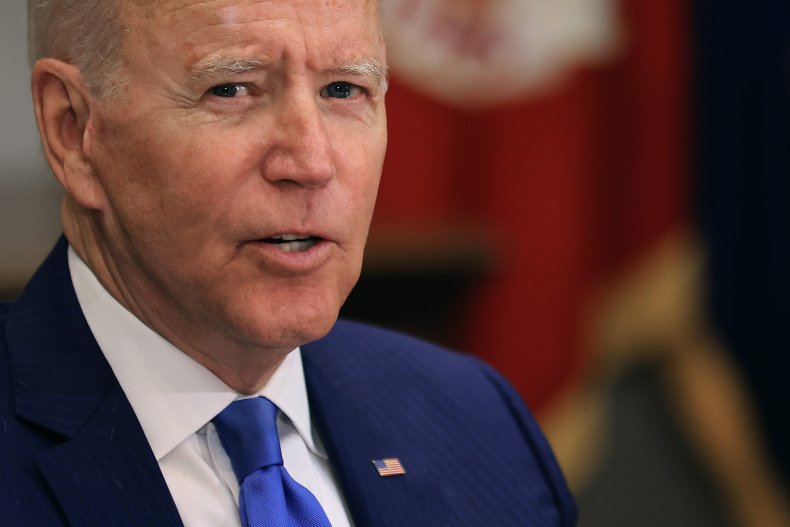 In Venezuela, President Nicolas Maduro remains in power despite the Trump Administration's efforts to push him out. The U.S. still recognizes self-declared interim president Juan Guaido as Venezuela's legitimate leader, but the 37-year-old's attempts to seize power have repeatedly failed despite American and European support.
The Biden Administration has reaffirmed its support for Guaido, who was reportedly threatened at his home by armed security agents on Monday. Blinken spoke with Guaido in March to reiterate American backing for free and fair elections, while Biden wrote to the opposition leader last week.
"Under your leadership and in coalition with civil society leaders you are preserving those ideals of freedom, democracy and sovereignty," Biden wrote in the letter addressed sent through the Office of Venezuelan Affairs in Colombia, AFP reported.
Years of corruption, mismanagement, falling oil prices, and international sanctions have hollowed out Venezuela's economy, leaving the authoritarian leftist government reliant on its Chinese, Russian, and Cuban backers. Millions have fled deteriorating conditions inside Venezuela, while Maduro and his loyal military officials suppress dissent.
A senior White House official told Reuters in May that Maduro had been "sending signals" to the new administration, hoping to ease crippling sanctions.
"We are monitoring those developments very closely," the official said. "We are seeing that Maduro is sending signals but again we're going to act based on really concrete actions."
In February, a White House official told Reuters the administration was in "no rush" to relax Trump's tough sanctions on Venezuela.
"If the regime undertakes confidence-building measures that show that they're ready and willing to engage in real conversations with the opposition...if they're ready to take serious steps, then we will consider the alleviation of sanctions," the official said.
In June, Maduro appealed directly to Biden to end the "demonization of Venezuela" and lift sanctions.
But a State Department spokesperson later told Bloomberg that the pressure would not be eased as long as "repression and corrupt practices" by Maduro and his supporters continue.
With Cuba as with Venezuela and China, Biden appears in no hurry to break from Trump's hawkish and sanctions-led foreign policy playbook.