Joe Biden's Approval Rating Remains Low As He Fights to Save Spending Bills
With his approval rating hitting an all-time low on Friday, President Joe Biden's popularity remains in the doldrums as he struggles to pass two spending bills on Capitol Hill that are key to his agenda.
According to a poll-of-polls by data website FiveThirtyEight, on Monday, Biden had an approval rating of 43.5 percent and a disapproval rating of 50.6 percent.
At the beginning of his presidency, Biden's aggregate approval rating was 53 percent and disapproval was 36 percent, according to the website.
On Friday, the Democratic president's approval rating sunk to a new low of 43.4 percent, and disapproval reached an all-time high of 50.7 percent.
But since the United States' botched withdrawal from Afghanistan in August, which also saw the deaths of 160 Afghans and 13 American service members in a terror attack, Biden has seen his approval ratings plummet.
The ongoing coronavirus pandemic and the United States' high numbers of virus cases despite wide vaccine coverage may also be contributing to Biden's lowering popularity.
A poll of 2,054 adults conducted between October 6 and 8 from YouGov suggests that Biden's handling of the economy, immigration, infrastructure and climate change may also be among the reasons why he is losing popularity.
The majority of respondents in the survey disapproved of the way he was handling all of those areas, with the highest disapproval being immigration (66 percent), followed by Afghanistan (63 percent). The prospect of inflation and prolonged supply chain issues also are weighing on consumers' minds, a CNBC All-America Economic Survey found on October 21.
Now, Biden faces the domestic challenge of passing a $1 trillion infrastructure and multi-trillion-dollar domestic spending bill, which includes investments in child and health care, as well as climate change measures.
The Biden administration and senior Democrats had intended to pass the legislation by the end of September, but that failed due to an impasse between moderate and progressive Democrats in Congress. Some progressives have said they will not vote through the bill unless it's passed in tandem with the larger spending bill.
On Sunday, House Speaker Nancy Pelosi said Democrats plan to reach an agreement on the spending bill and pass the infrastructure bill this week.
"Are you saying in the next week there will be an agreement on the social safety net bill and you will also vote for the bipartisan infrastructure bill?" asked CNN host Jake Tapper asked Pelosi.
"That's the plan," she said. "I think we're pretty much there now. It's just the language of it. 90 percent of the bill is agreed to and written."
Senate Majority Leader Chuck Schumer, Senator Joe Manchin and President Biden will soon meet to finalize the Build Back Better Bill, she added.
Although some Democrats are upbeat that a deal will be struck soon, this week will be critical for the Biden administration, as it seeks to bridge Democratic divides before the COP26, the UN climate conference in Glasgow that begins on October 31. If Biden is unable to pass the bills before October 28, when he travels to the summit, his popularity may continue to fall, as internal party rifts reveal a president who is unable to deliver on his promises.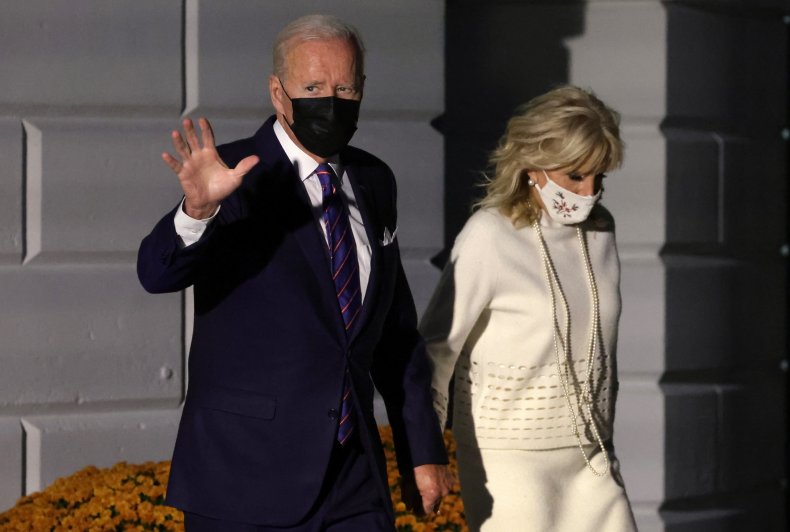 UPDATE 10/25/21 12:00 p.m. ET: This article has been updated to include additional information.