Conservative politicians and commentators are criticizing the Biden administration for creating a new bureau to fight the spread of disinformation online. Several of these critics have compared it unfavorably to the Ministry of Truth, a fictional department in George Orwell's dystopian novel 1984.
On Wednesday, Homeland Security Secretary Alejandro Mayorkas testified during a budget hearing of the House Appropriations Subcommittee on Homeland Security that a Disinformation Governance Board had recently been created to fight the spread of disinformation on the internet. During a Thursday press briefing, White House press secretary Jen Psaki acknowledged the board's existence and noted that President Joe Biden supported it.
Psaki said she couldn't provide many details other than saying the bureau would monitor misinformation on topics such as COVID-19 and elections.
Critics say the bureau is another example of the government trying to police free speech on the internet. This has led to some comparisons to 1984's Ministry of Truth. The protagonist of Orwell's classic, Winston Smith, works in the ministry, a governmental department that controls information coming from news, entertainment, arts and education. Smith's role at the ministry is to correct historical records to align with the messaging of Big Brother, the leader/symbol of the novel's ruling totalitarian party.
Republican Senator Tom Cotton of Arkansas was among the lawmakers who condemned the bureau on Twitter while likening it to Orwell's fictional department.
"The Federal Government has no business creating a Ministry of Truth," Cotton wrote. "The Department of Homeland Security's 'Disinformation Board' is unconstitutional and unAmerican, and I'll be introducing a bill to defund it."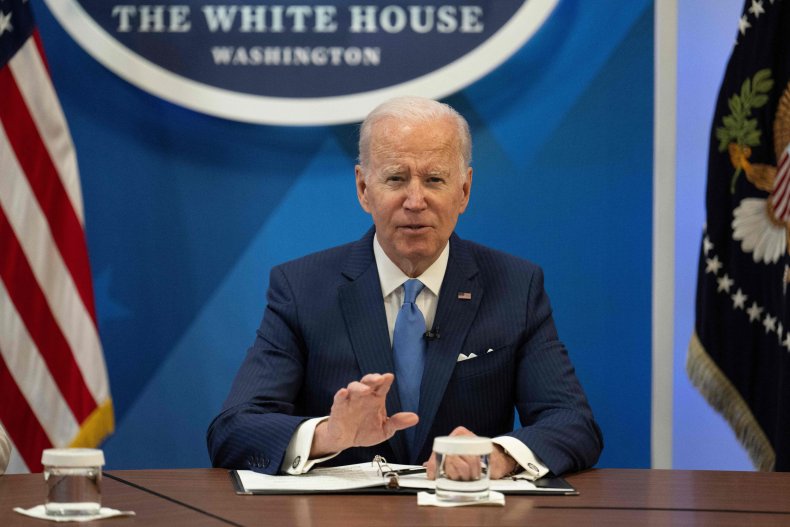 Errol Webber, a Republican congressional candidate in California, tweeted, "Adolf Hitler had a Ministry of Truth. Joseph Goebbels had a Ministry of Truth. Joseph Stalin had a Ministry of Truth. Joseph Biden has a Ministry of Truth."
Republican Representative Andrew Clyde of Georgia echoed that sentiment.
"Biden's dystopian Disinformation Governance Board is seriously dangerous and wholly unconstitutional. I'm demanding Congress investigate DHS' Ministry of Truth—NOW," Clyde wrote on Twitter.
"The Biden administration just took one more step towards Communism," GOP Representative Elise Stefanik of New York tweeted. "DHS' 'Ministry of Truth' is a crackdown on our Constitutional right to Free Speech."
The Orwellian comparisons caused the hashtag "Ministry of Truth" to trend high Thursday on Twitter, as nonpoliticians also linked it to the new bureau.
Donald Trump Jr. was among those who brought up Orwell's fictional department, saying it is typical of a "despotic regime."
Biden tapped disinformation expert Nina Jankowicz to head the Disinformation Governance Board, and her appointment has also stirred controversy. Jankowicz has been a global fellow at the nonpartisan Wilson Center and wrote the 2020 book How to Lose the Information War: Russia, Fake News, and the Future of Conflict.
Conservative news outlets have criticized Jankowicz for statements she's made regarding a laptop believed to belong to the president's son, Hunter Biden. An unproven theory she once supported was that the laptop story was part of a disinformation campaign carried out by Russia.
When contacted by Newsweek for comment, a spokesperson from the Department of Homeland Security (DHS) replied with a statement that highlighted the new bureau's objectives.
"DHS began its work on disinformation several years ago. The Department has created the Disinformation Governance Board to ensure this work does not infringe on the fundamental right of free speech and to further protect privacy, civil rights, and civil liberties," the statement read. "To provide this protection, the Board will coordinate the Department's internal activities related to disinformation that poses a threat to homeland security."
Newsweek reached out to the White House for comment.
Update 04/29/22 4:50 p.m. ET: This story has been updated to include a statement from the Department of Homeland Security.