Joe Biden's First Call With a Middle Eastern Leader Will Be Israel's Benjamin Netanyahu
After being accused of snubbing Israeli's Benjamin Netanyahu, the White House said Tuesday that the prime minister will be President Joe Biden's first call to a leader in the Middle East.
"It will be soon," White House press secretary Jen Psaki told reporters during a briefing. "I don't have an exact date for you, but it is soon. Stay tuned."
Psaki continued, "Israel is, of course, an ally. Israel is a country where we have an important strategic security relationship, and our team is fully engaged, not at the head-of-state level quite yet but very soon."
Biden's failure to include Netanyahu in his first round of calls to foreign leaders as president fueled speculation that the new administration was freezing him out because of the right-wing leader's close ties with former President Donald Trump. One Israeli newspaper ran a story headlined "Is Biden ghosting Netanyahu?"
But Netanyahu appeared untroubled by the lack of direct contact with Biden, according to Reuters. On Saturday, Gilad Erdan, the Israeli ambassador to Washington, told N12's Meet the Press in Israel that "the prime minister is not worried about the timing of the conversation."
Last week, when asked if the delay was meant to disrespect Netanyahu, Psaki told members of the press that it was "not an international diss" and that Biden was "looking forward to having the conversation."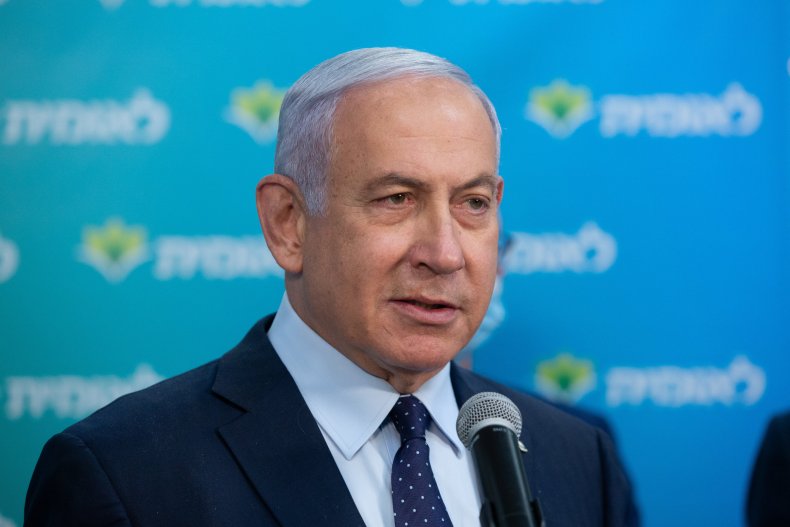 Biden has already called several foreign leaders, including those of Canada, China, Britain, France, Japan, Mexico, South Korea and Russia. It's been roughly four weeks since the U.S. president was sworn into office.
Trump spoke to Netanyahu within days of taking office in 2017, as did his predecessor, Barack Obama. Biden, a former chairman of the Senate Foreign Relations Committee and vice president under Obama, has met Netanyahu several times. The Obama administration and Netanyahu clashed several times, including over the Iran nuclear deal and the expansion of Israeli settlements.
In 2014, Biden asked Israel's ambassador to pass on a message to Netanyahu that said: "Bibi, I don't agree with a damn thing you say but I love you."
Netanyahu has also dismissed the notion that he was being dissed by the Biden administration. The prime minister recently told Israel's Channel 12 that he was confident Biden would call and that they have had "very strong, friendly relations for nearly 40 years, dating from the time I came to Washington as an Israeli diplomatic representative and he was a young senator from Delaware."