Joe Biden's Pandemic Approval Rating Falls Amid Lockdown, Delta Variant Fears
President Joe Biden's pandemic approval rating has plummeted to its lowest level, according to a new poll, possibly fueled by a fear that lockdowns could return amid a surge in coronavirus cases due to the highly transmissible Delta variant.
Just over six in 10 (63 percent) of Americans approve of the president's handling of the pandemic, the ABC News/Ipsos poll found. The number is a nine-point drop from Biden's highest result (72 percent) in the same survey in late March.
According to the poll, a majority of Americans (62 percent) are concerned that they or someone they know will be infected with the coronavirus, with 20 percent reporting they were "very concerned." Thirteen percent said they were "not concerned at all."
The poll, which surveyed 527 adults between July 23 and 24, also found that about three-quarters (74 percent) say they have had at least one dose of a coronavirus vaccine. The latest data from the U.S. Centers for Disease Control and Prevention (CDC) shows that 68.8 percent of adults in the U.S. have received at least one dose of a coronavirus vaccine.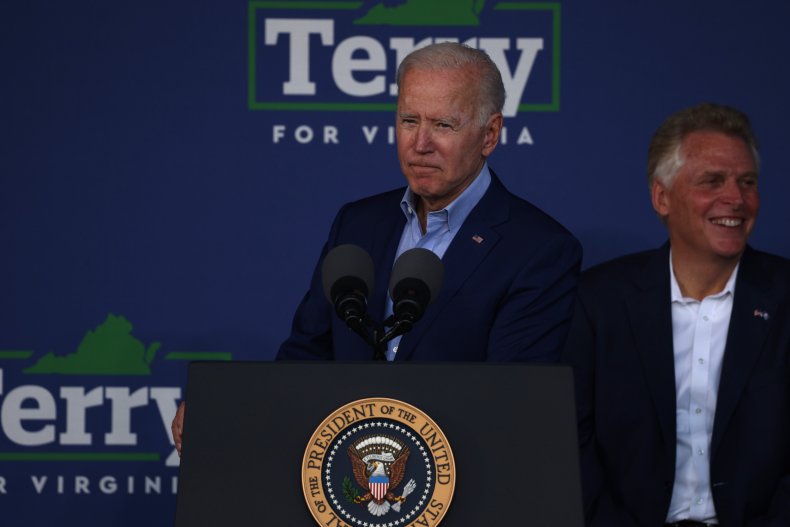 But asked about whether they feel optimistic or pessimistic about the coming year, 55 percent said they were pessimistic about the way things are going in the country. Only 45 percent said they were optimistic.
Americans were far more optimistic about the same question when asked in early May. That poll found 64 percent were optimistic looking ahead to the next 12 months, while just 36 percent were pessimistic.
Meanwhile, concerns about contracting coronavirus is higher (67 percent) among those who are at least partly vaccinated than those who are not (47 percent).
A poll this week found a majority of unvaccinated Americans believe the coronavirus vaccine is ineffective against COVID-19 variants.
But Biden on Friday celebrated that many GOP lawmakers have finally "seen the Lord" and begun promoting COVID-19 vaccinations.
It came after public health experts warned of a "pandemic of the unvaccinated" with unvaccinated Americans accounting for the majority of new COVID-19 cases and deaths.
Earlier this week, CDC Director Dr. Rochelle Walensky said that the highly contagious Delta variant is responsible for 83 percent of coronavirus cases across the U.S.
"The message from CDC remains clear: The best way to prevent the spread of COVID-19 variants is to prevent the spread of disease, and vaccination is the most powerful tool we have. We must continue to expand vaccine coverage by building trust and confidence in COVID-19 vaccines," Walensky told a Senate hearing.