From 'YOU's' Joe Goldberg to Ted Bundy: What Makes Serial Killers So Attractive?
Since making its Netflix debut in 2018, YOU has captivated audiences with its nail-biting storyline and dramatic plot twists.
At the heart of the story is Joe Goldberg (Penn Badgely), a seemingly nice bookstore manager with a penchant for rare editions and baseball caps.
Over time, however, his mask falls away and we realize that underneath the facade lies a psychopath with murderous tendencies, who obsesses over women and kills anyone who gets in his way—including the women themselves when the fantasy is shattered.
Season 3 of the hit show has just landed on Netflix, and sees Joe and his new wife Love Quinn (Victoria Pedretti) move to the suburbs as they welcome their first child together.
Although the move to Madre Linda at first promises to change Joe's behavior (and Love's for that matter, given that she, too, has a high body count to her name), it soon becomes apparent that his desire to kill has not be thwarted.
But despite Joe's murderous past and beastly behavior, many fans have been taken in by his charms.
Badgley himself has previously expressed his conflicted feelings about the romanticization of his character. In a series of viral tweets, he replied to fans of the show lusting after his character. When one wrote: "@PennBadgley is breaking my heart once again as Joe. What is it about him?" Badgley quote tweeted with the response: "He is a murderer."
He also told Buzzfeed that he doesn't believe Joe deserves a happy ending or positive resolution, as he explained: "You can't fool yourself into thinking that he just needs somebody who's right for him. Nobody's right for him!"
Addressing his "tongue-in-cheek" Twitter reactions to fans fawning over the character, he told InStyle, "Part of the strangeness of the concept for me is exactly why we're all watching: Why are we making it? Why is it doing so well?
"These are interesting questions that have something to do with where we are all at, societally."
Author of the book series the show is based on, Caroline Kepnes, spoke to Metro about fan love for the character.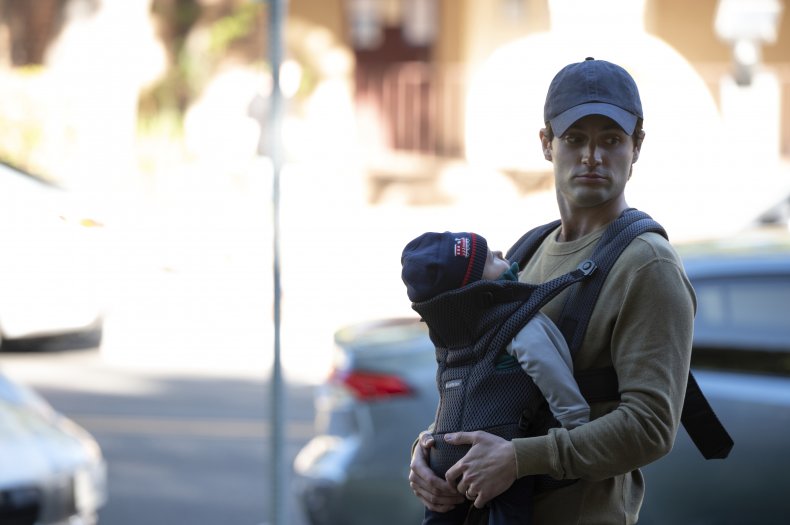 "How wonderful, how magical, when an actor and their kindness is as real as their [character's] capacity for evil doing. So I think Penn is brilliant that way, and I get anyone watching it and loving him," she said.
However, she sympathized with Badgley's discomfort over the infatuation many had with the character, adding: "I think it's got to be a weird thing to be on a set and murdering someone, and have blood on your hands and then go home and someone's like, 'I love Joe Goldberg!'"
When it comes to the real life iterations of characters like Joe, there aren't often specific character traits that attract romantic partners.
"People aren't attracted to serial killers," Michael Padraig Acton, a psychological therapist who has worked with victims of crime and author of Learning How To Leave: A Practical Guide To Stepping Away From Toxic & Narcissistic Relationships, told Newsweek.
"They are attracted to people that happen to be serial killers."
This attraction isn't necessarily to specific character or personality traits, but a response to their charm.
"Both sociopaths and narcissists can be very charming, and seem very well-adjusted.
"They can be very functional in life and sometimes brilliant - mostly brilliant in fact. That can obviously be attractive," Acton added, though he emphasized that not all serial killers have narcissistic or sociopathic tendencies.
The morbid curiosity surrounding serial killers and serious criminals and the way they appear in pop culture has been the subject of frequent debate in recent years, thanks in part to shows like YOU, movies like Extremely Wicked, Shockingly Evil and Vile, which starred heartthrob Zac Efron as the infamous Ted Bundy, and the rise in popularity of true crime as a content genre.
The more lust-inducing performances of criminals like Efron's portrayal of Ted Bundy, who confessed to 30 homicides, may mislead viewers, according to criminologist and contributor to the Peacock documentary The Toolbox Killer, Laura Brand.
"It completely glamorizes and sexualizes them," she told Newsweek. "I mean how could you not with those gorgeous charming men playing them?"
Like Acton, though, she too admitted that serious criminals like this can have charisma and use it to their advantage, saying that she warns female friends on dates to be wary of men that are "too charming."
"That's what you gotta look out for: 'Charm & Harm,' I call it."
Often, it is strangers who meet a grim fate when crossing paths with these people, while killers won't share an insight into their "private world" with their significant others, Acton said.
Even if there are glimpses, many will often ignore the red flags and stay with their partner.
"When we're in a relationship and in love, being swept off of our feet, we can choose what we see and what to ignore. And we can really ignore a lot if we're holding on to the good stuff," he explained.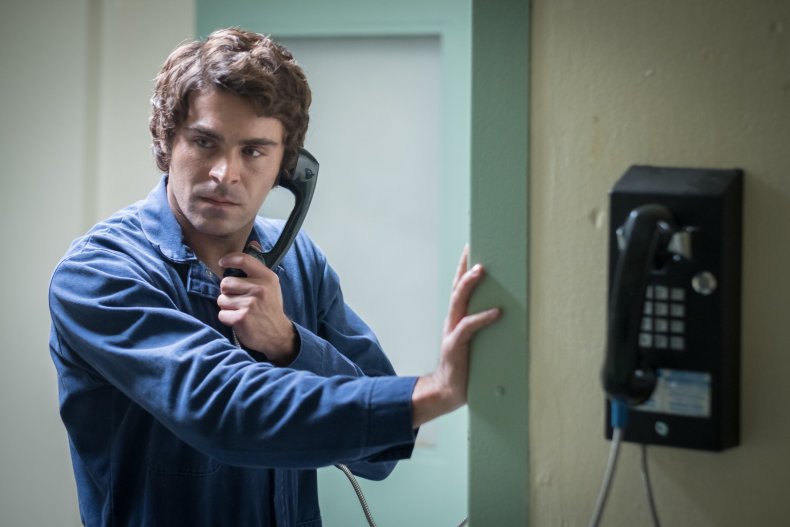 As for how we are drawn in by fictional killers like Joe Goldberg, Brand said it's down to "primal instinct."
"Knowledge is power, pure and simple. The majority of true crime fans are female, the most likely to become victims.
"By watching and educating yourself on the topic you gain a sense of confidence to not fall for the strange yet handsome guy in the back of the bar who seems overly charming."
"Look at sharks, we have a whole week dedicated to watching programs on them," Brand continued. "They are vicious predators that kill people just like a serial killer, we want to learn everything we can when a predator threatens our species."
While the portrayal of murderous characters may have become the subject of a more public debate in recent years, the glamorization and sensationalism surrounding grisly criminal acts is not new.
Laura Boasso, an English lecturer at the University of New Haven who teaches a class on "Representations of 'the Criminal,'" told Newsweek: "Our fascination with crime and even our desire to read and watch 'true' depictions of crime stories have roots stretching back to the 19th century and earlier.
"One of the most popular texts of 18th and 19th century England was The Newgate Calendar, which included stories and illustrations of the exploits and executions of famous 18th century criminals. It often blurred the line between villain and hero."
The Newgate Calendar subsequently inspired a new genre of writing in Victorian England, she explained, that manifested in various texts including newspapers and novels.
"Fast forward to today and we continue to see the glorification of both real and fictionalized criminal figures, for example in depictions of organized crime or in shows like Dexter," Boasso added.
Dexter is one show that Brand believed to give a fair portrayal of the criminal narrative. She also praised Badgley's performance in YOU for doing "an incredible job showing the mind of a sexually deviant predator."
YOU Seasons 1-3 are available to stream on Netflix now.