The Return of the Kennedy Dynasty: Joe Kennedy III to Run for Senate
The Bush family, The Clintons, and if President Donald Trump gets his way, the Trumps as well: But none of our politically-inclined dynastic families have anything on the Kennedys. And they're back, baby.
Congressman Joe Kennedy III will be challenging Democratic Senator Ed Markey for his Massachusetts seat in 2020, setting up a primary election that will certainly keep the politically-minded up at night trying to decide what to do. The grandson of presidential candidate and Attorney General Robert F. Kennedy, and great-nephew of U.S. president John F. Kennedy, is set to announce his run over a breakfast in East Boston on Saturday morning.
A source told Politico that Kennedy and Markey met formally yesterday afternoon and Kennedy informed the 73-year-old Senator that he intended to run against him. Apparently the two have been avoiding each other since Kennedy began testing the waters for a primary run earlier this summer.
But Kennedy, at just 38 years-old, will likely make this into a race that mimics the 2020 presidential primary field, a little bit of an old guard vs. fresh faces, the whole passing the torch situation. He'll also be running against an institutional favorite; Senator Elizabeth Warren and Representative Alexandria Ocasio-Cortez have come out in support of Markey. Environmental group Sierra Club has also endorsed Markey.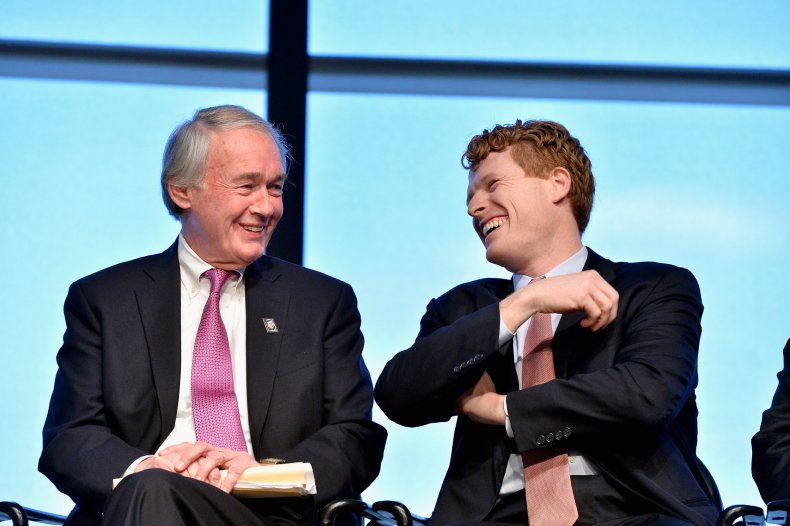 A Suffolk University/Boston Globe poll from earlier this month gave Kennedy a 14-point advantage over Markey in a head-to-head matchup and a 9 percent advantage in a race with other primary challengers.
"Elections are about choices, and Ed looks forward to spending the next 14 months campaigning hard every day to show the people of the Commonwealth why he's the right choice," Markey's team wrote in a statement. "From lowering drug prices for our seniors, to expanding opioid treatment and recovery services, to creating green jobs for our workers, Ed Markey is ready to continue the fight for Massachusetts."
The question is whether Americans have grown tired of the same big political names dominating Washington D.C. for generations.
We saw the rejection of a Clinton and a Bush in 2016 for an outsider who was the son of an immigrant and had never worked in politics before. Will Kennedy use his name to propel himself in the race? Or will he attempt to set himself apart from his family. That remains to be seen.
Either way, polling shows that it's his race to lose.