Who Was Gwen Shamblin's husband Joe Lara? Meet the 'Tarzan' Actor
The second part of HBO Max's jaw-dropping documentary The Way Down: God, Greed, and The Cult Of Gwen Shamblin is finally here after six months of waiting.
It follows the aftermath of the tragic plane crash that killed Gwen Shamblin, her husband Joe Lara and her son-in-law Brandon Hannah. Remnant Fellowship Church leaders Jennifer and David Martin and Jonathan and Jessica Walters also died. The episode explores how the crash affected church members and its hierarchy.
Once again, former members of the Remnant Fellowship Church speak out in The Way Down, as well as former close friends of the Shamblin and Lara families. Audiences hear from Joe Lara's former long-term on-and-off girlfriend Natasha Pavlovich. Together, they have a young daughter, who they welcomed in 2010. Through Pavlovich's accounts, viewers get an insight into Lara's life before he met Shamblin.
Who was Gwen Shamblin's husband Joe Lara? Newsweek has everything you need to know.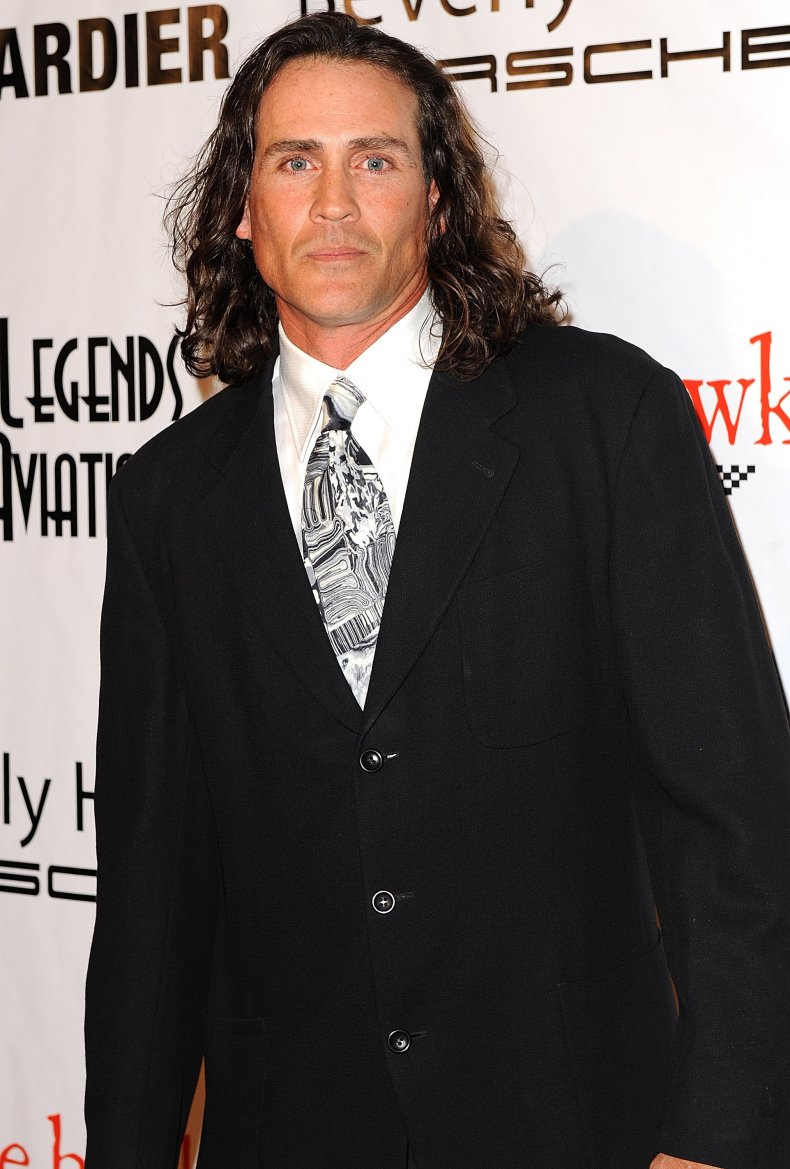 Who Was Gwen Shamblin's husband Joe Lara?
Outside of the Remnant Church and his wife Gwen Shamblin, San Diego-born Joe Lara was best known for his acting and modeling career.
Most notably, he played the role of Tarzan in the series, Tarzan: The Epic Adventures between 1996 and 1997, starring alongside Angela Harry, Ralph Wilcox and Lydie Denier and serving as a producer on some of the episodes.
He also played the roles of Tarzan in the CBS TV movie Tarzan in Manhattan, Johnny Yuma in Steel Frontier and Austin in American Cyborg: Steel Warrior.
In 2002, he quit acting after 20 years in the industry to pursue a career in country music. The last film he appeared in was the 2002 movie Starfire Mutiny as Sam Talbot.
He released his first album in early 2009, titled "Joe Lara: The Cry of Freedom."
Outside of performing, Lara was a certified pilot, having flown since he was 16 years old.
Lara dated actress Natasha Pavlovich on and off between 1984 and 2015. As seen in The Way Down, Lara and Pavlovich moved to Nashville so that Lara could pursue his country music career. According to Pavlovich, the couple had a deal that if Lara's career did not pan out by the time their daughter had reached kindergarten, they would move to Chicago.
However, when 2015 came around, Lara refused to move. Instead he filed a police report in a bid to obtain sole custody of their four-year-old daughter, alleging Pavlovich had sexually abused her. A police investigation later found Lara was lying and Lara and Pavlovich officially separated.
What followed was a long legal battle over the custody of their daughter. In the end, a judge ruled Lara and Pavlovich would be awarded 50/50 custody in 2020.
She planned to appeal the ruling but in 2021, a judge ruled she was the primary parent giving her responsibility for her daughter's education, religion, non-emergency medical care and more.
After separating from Pavlovich, Lara met Shamblin while working as a handyman in Tennessee.
They married On August 18, 2018. Together, they had their own YouTube channel, titled Life With Gwen and Joe, giving their followers and fans an insight tot their relationship.
On May 29, 2021, Lara died when the plane he was in—a Cessna Citation I business jet, registered to JL & GL Productions LP—crashed into the Percy Priest Lake near Smyrna, Georgia. He was 58 years old at the time of his death.
Despite holding a commercial pilot certificate, a valid medical certificate issued by the Federal Aviation Administration and a private pilot certificate, it is unclear if Lara was flying the plane.
Lara, Shamblin, and the other five passengers on board were killed instantly.
The Remnant Church is now now led by Gwen Shamblin's daughter, Elizabeth Hannah Shamblin.
The Way Down God, Greed, and The Cult Of Gwen Shamblin is streaming on HBO Max.