Joe Rogan Apologizes For Accusing 'Left-Wing' of Setting Portland Fires
Comedian and podcaster Joe Rogan recently shared an apology for unintentionally sharing misinformation where he said that "left wing" people set fires in Portland, Oregon.
The gaffe came during an episode of The Joe Rogan Experiencewith British author and political commentator Douglas Murray.
Rogan shared the apology in a video and caption on his Instagram. "I need to make an apology and a retraction," Rogan began the video by saying. "I said something on the podcast with Douglas Murray about people getting arrested for lighting fires, and I got duped. It's wrong."
He explained how he misunderstood false information and didn't look deeper into it. "There was one guy who got arrested for lighting fires somewhere else, and someone sent me something about people getting arrested for lighting fires in Portland, and I said it without looking into it. It was very irresponsible," he said.
Rogan also apologized to his fans if they believed his mistake. "I made a mistake. I f**ked up, and I'm sorry if I duped you as well. There's nothing I can do about it now. It's out there, but its definitely a mistake. My apologies, and I will take this into consideration certainly when I say things in the future," he said.
Wildfires that have spread through Oregon forcing people to flea have been found to be untrue. As previously reported, rumors that Antifa have intentionally started fires have been found to be untrue. On Friday September 11, FBI Portland tweeted that the conspiracies were wrong and distract from first responders like police and firefighters working to control the fires.
In the episode of the JRE, he spoke about forest fires in Portland. "There's a madness going on there [in Portland]," he said. "They've arrested people for lighting forest fires up there. They've arrested left wing people for lighting these forest fires—y'know air quote 'activists.' This is something that is not widely being reported that people have actually been arrested for lighting fires up there."
The video clip of Rogan speaking about the fires was viewed at least two million times. People criticized the comic for sharing the incorrect information.
Rogan concluded his video by saying that he was "upset with" himself and he didn't "take it lightly."
In response to him sharing the apology, people praised Rogan for owning up to his mistake, including podcast host Saagar Enjeti, who said that Rogan "has more integrity than most people in media," and New York Times comedy columnist Jason Zinoman who said that it was "a good thing to do."
Joe Rogan's publicist did not respond to Newsweek's emailed request for comment in time for publication.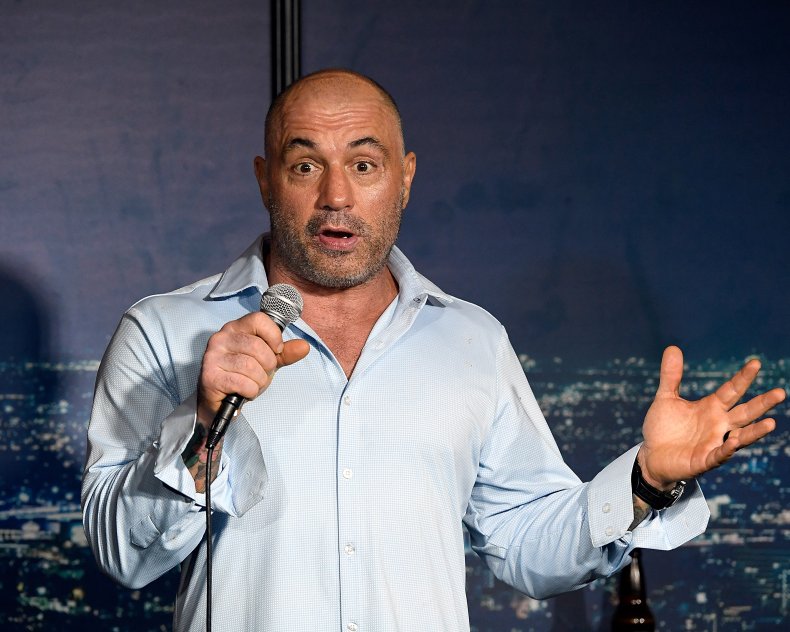 Update 9/18/20 3:46 p.m. EST: This story has been updated to include additional context.