A brand new podcast has reached the No. 1 position on Spotify in America, outperforming The Joe Rogan Experience.
Gaming stars Sapnap and Karl Jacobs have taken the podcast charts by storm with the debut episode of their new show, Banter With Sapnap and Karl Jacobs.
The opening episode of the new weekly show is the most listened to podcast in the United States this week, with Rogan's beloved yet controversial episode in second place.
Banter also beat out other podcast juggernauts like Crime Junkie and Call Her Daddy.
The show is presented by Jacobs, a gamer, podcast host and content creator with over 22.5 million followers, and Sapnap, a YouTuber known for his Minecraft challenge videos.
Jacobs is well known in the online community for being MrBeast's video editor. MrBeast is a YouTube star, businessman and philanthropist, known for his expensive stunts.
The new podcast sees the pair joined weekly by one of their friends from the content creation scene for a conversation.
Their first guest was MrBeast himself, which was a huge draw for listeners as the internet personality recalled a near-death experience when his friend Andrew "fell asleep" driving 85 mph on the highway while he was riding in the passenger seat.
The Joe Rogan Experience continues to be a huge success for Spotify, after the comedian turned podcaster signed an exclusive deal with the platform last year that was reported to be worth $100 million.
The streaming giant confirmed that Rogan quickly became one of their biggest earners since the deal.
In a February 2021 earnings release, Spotify said that Rogan: "Stimulated new user additions, activated first-time podcast listeners, and [has] driven favorable engagement trends, including vodcast consumption."

The company in April confirmed that Rogan had "performed above expectations" when it came to attracting new subscribers.
The Joe Rogan Experience reaches an estimated 11 million people per episode.
The show remained the most popular podcast in the U.S. for much of 2020 and 2021, according to a survey conducted by Edison Research on 8,000 podcast listeners, per Digital Music Newsin August.
Not all episodes of The Joe Rogan Experience have made it to Spotify, however, with some of the more controversial episodes being scrubbed from the archives.
Spotify CEO Daniel Ek has confirmed the platform won't remove any more episodes.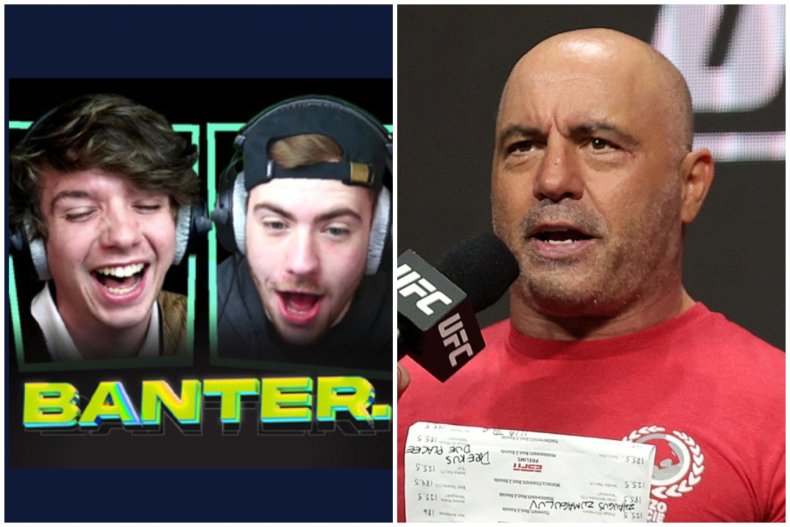 "Joe Rogan is just one out of eight million creators on the platform," Ek said on an Axios podcast, per Dextero.
"We have a lot of really well-paid rappers on Spotify too that make tens of millions of dollars, if not more, each year from Spotify. And, we don't dictate what they're putting in their songs either."