Joe Rogan Insists 'Multiple Doctors' Told Him to Treat COVID With Ivermectin
Joe Rogan has railed against those who condemned him for taking ivermectin to treat COVID-19 in his first podcast since recovering from the virus.
The podcasting giant was back on his show on Tuesday where he spoke about his experience using the controversial drug, insisting that "multiple doctors told me to take it."
Rogan announced he came down with the virus on Instagram last week telling his fans he "threw the kitchen sink" at it in order to get better.
He explained last Wednesday in a video: "We immediately threw the kitchen sink at it: all kinds of meds. Monoclonal antibodies, ivermectin, Z-pack, prednisone—everything."
"Crazy times we're living in, but a wonderful, heartfelt thank you to modern medicine for pulling us out so quickly and easily," he added.
His use of ivermectin—a livestock dewormer—was immediately criticized with many calling the 54-year-old an "idiot" for promoting it to his millions of fans.
The Food and Drug Administration (FDA) has urged people not to take ivermectin to treat COVID-19 and said that taking large doses of this medicine is dangerous and can cause serious harm.
The Centers for Disease Control and Prevention (CDC) has also urged the public not to treat COVID with it.
Speaking on the latest episode of The Joe Rogan Experience on Tuesday, Rogan argued that he was told by doctors to take ivermectin to treat the virus and expressed anger at news outlets for reporting on him taking it, particularly CNN.
"Do I have to sue CNN?" Rogan asked guest Tom Segura on the three-hour-long episode.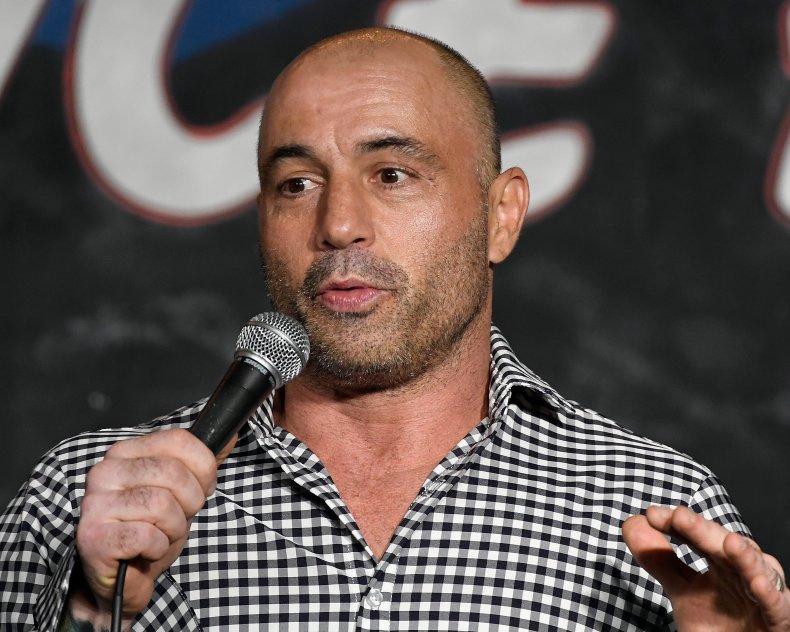 "They're making s*** up. They keep saying I'm taking horse dewormer. I literally got it from a doctor. It's an American company. They won the Nobel Prize in 2015 for use in human beings and CNN is saying I'm taking horse dewormer. They must know that's a lie."
In regards to the public perception of his choice to use ivermectin, Rogan argued: "What they didn't highlight was that I got better!
"They're trying to make it seem as if I'm doing some wacky s*** that's completely ineffective, and CNN was saying that I'm 'a distributor of misinformation.'"
Rogan's comments come after CNN medical analyst Dr. Jonathan Reiner spoke about his methods for treating COVID.
"He's promoting, kind of a crazy jumble of, you know, sort of folk remedies and internet-prescribed drugs. It's, again, dangerous now," Reiner said last week. "He should have more sense. After encountering the disease, and again, I hope he does well and gets well quickly, he's not helping matters when he promotes this sort of nonsense therapeutic mix."