Joe Rogan Says Michelle Obama Could Beat Donald Trump in 2024 Presidential Election
Popular podcast host Joe Rogan thinks former first lady Michelle Obama would beat former President Donald Trump in a 2024 presidential election match-up if she decided to run for the White House.
During an episode of The Joe Rogan Experience released on Christmas Eve, Rogan said: "I really believe, if Michelle Obama runs, she wins."
"She's intelligent, she's articulate, she's the wife of the best president that we have had in our lifetime in terms of like a representative of intelligent, articulate people. She could win," the podcaster said of Obama.
Rogan said the only thing that would get in the way of a potential victory for the former first lady would be if she "bought into some of these policies that are destroying businesses in America, that are making people scared."
"If she somehow or another supported or showed any support for lockdowns and mandates and all this craziness that's going on," he explained.
Rogan joked that Obama could even team up with Vice President Kamala Harris on the presidential ticket for a "double dose of diversity," adding that Trump and Republican Florida Governor Ron DeSantis could also form a "super team" against the Democrat pair.
"They have to make a super team. That's the only way they win," Rogan said on his show.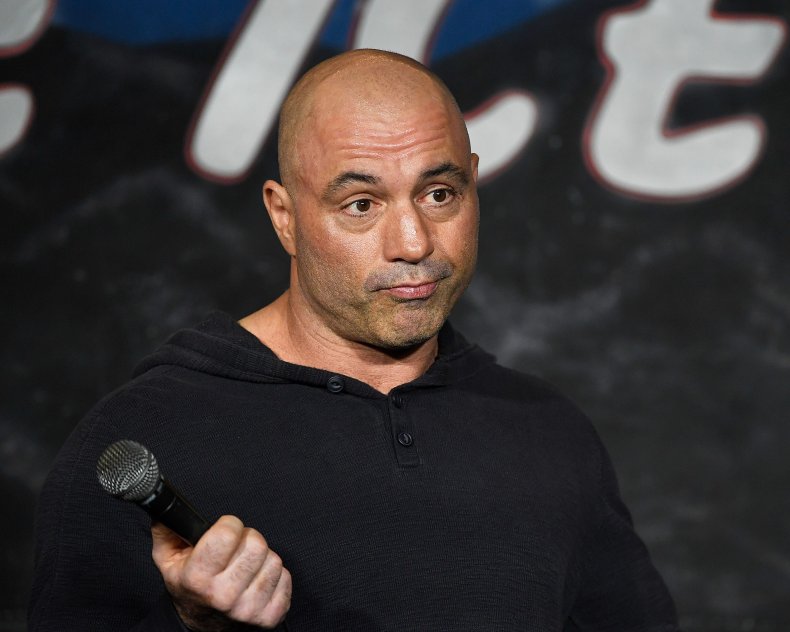 Previously, Rogan had predicted that Trump would likely win a 2024 bid for presidency if up against a reelection campaign from President Joe Biden.
When asked during a September episode of his podcast whether or not he thought Trump would run again, Rogan said: "He's gonna 100 percent try. He's probably gonna win."
"How is Joe Biden gonna win? How is it possible he's gonna beat anybody?" Rogan added. "After you've seen him speak, after you've seen the decay and the decline, how is that possible? They've done a terrible job. The Democrats f***ed up royally by making that guy the president."
So far, Obama has not signaled that she plans to run in 2024. But a poll conducted by The Hill-HarrisX last month showed that she would be a leading candidate for the Democratic presidential nomination should Biden not seek reelection.
Last week, the president confirmed that he would run again if he remains in "good health," adding that a Trump 2024 campaign would only "increase the prospect."
"If I'm in the health I'm in now—I'm in good health—then, in fact, I would run again," the president told ABC News last Wednesday.
Trump has not yet officially announced whether or not he will run for president again but has teased a challenge to Biden in a series of interviews since leaving the Oval Office.
The former president has also addressed concerns over his health, saying that the only thing keeping him from running would be a "bad call from a doctor or something."
"Things happen, through God, they happen. But I feel so good," Trump said in a September episode of The Water Cooler podcast.