'Joe Vs Carole' Release Date, Cast, Trailer Plot: All We Know About Peacock's Joe Exotic Show
Joe Vs Carole is Peacock's drama spin on the Joe Exotic story for all the cool cats and kittens out there who cannot get enough of Joe and his Tiger King nemesis, Carole Baskin.
Peacock has now revealed the release date and trailer for the Joe Exotic series, which also gives us our first peek at its two main cast members—Kate McKinnon as Baskin and John Cameron Mitchell as Joe Exotic.
The trailer for the series promises that "the story you know was only half the tale," suggesting that even total Tiger King heads may see the pair in a new light after watching the Peacock show.
Here's everything we know so far about Joe Vs Carole.
When Is Peacock's Joe Exotic Show Out?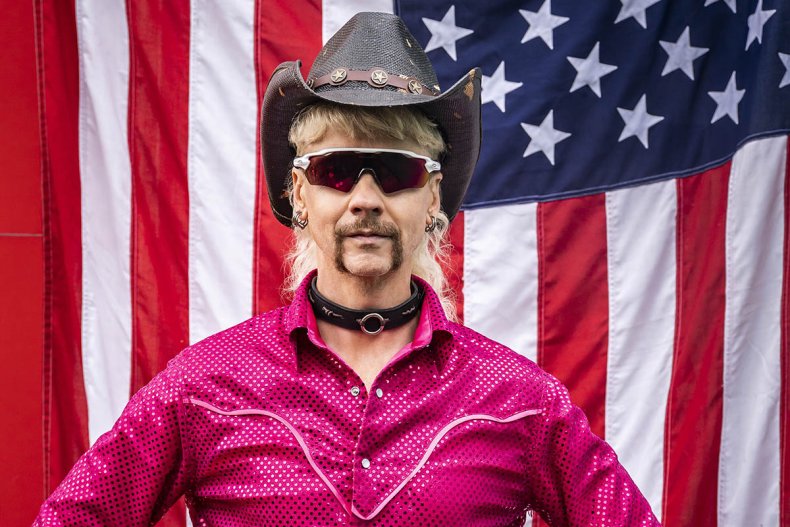 The release date for the series is Thursday, March 3.
Unlike other shows on Peacock, which tend to air weekly, Joe Vs Carole is coming all at once to the streamer on that date. That means that viewers will be able to watch all eight hour-long episodes on that date should they choose to do so.
Who Is in the Cast of 'Joe Vs Carole'?
Leading the series is writer and director John Cameron Mitchell as Joseph Allen Maldonado-Passage, aka Joe Exotic, the former big cat owner, attempted country singer, governor candidate and now convicted felon.
Best known for playing Hedwig in the cult musical Hedwig and the Angry Inch (which he also created and directed), Mitchell is also known for roles in Shrill, Girls and The Good Fight.
As Baskin, the owner of Big Cat Rescue, Dancing with the Stars contestant and the woman Exotic is in prison for trying to kill, we have Kate McKinnon. A familiar face around the U.S. for being one of SNL's most famous cast members, she also played in Ghostbusters, Bombshell and The Spy Who Dumped Me.
In a statement, showrunner Etan Frankel says of her performance: "Kate McKinnon is simply remarkable. She is able to make us double over with laughter one moment and then break our hearts the next." Of Mitchell, meanwhile, Frankel said: "John Cameron Mitchell is one of the most gifted and thoughtful actors I've ever worked with. He cares so deeply about the work, and his performance is breathtaking."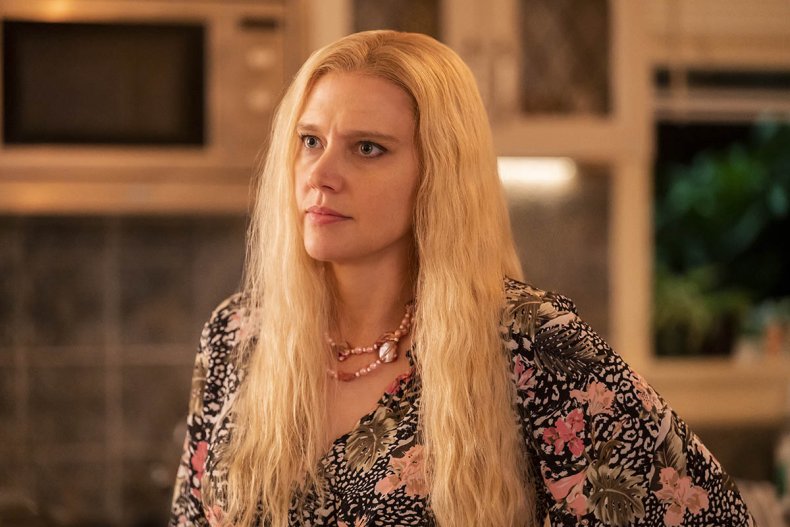 Peacock has also announced the rest of the cast of the series. Sex and the City and Twin Peaks star Kyle MacLachlan stars as Baskin's husband Howard, with Dean Winters of 30 Rock as Exotic's one-time business partner Jeff Lowe.
Also starring in the show are the following:
Brian Van Holt (Black Hawk Down) - John Reinke
Sam Keeley (The English Game) - John Finlay
Nat Wolff (The Stand) - Travis Maldonado
Marlo Kelly (Dare Me) - Jamie Murdock
William Fichtner (Armageddon) - Rick Kirkham
What Will 'Joe Vs Carole' Be About?
The official plot summary for the show reads: "The limited series will center on Carole Baskin, a big cat enthusiast, who learns that fellow exotic animal lover Joe 'Exotic' Schreibvogel is breeding and using his big cats for profit. She sets out to shut down his venture, inciting a quickly escalating rivalry. But Carole has a checkered past of her own and when the claws come out, Joe will stop at nothing to expose what he sees as her hypocrisy. The results prove dangerous."
Rather than being based on Tiger King itself, Joe Vs. Carole is based on the Wondery podcast Joe Exotic, which has been described as an "even deeper" dive into the world of the Tiger King based on interviews conducted by the journalist Robert Moor.
Is There a Trailer for the Show?
Peacock released the first promo on January 21, which you can watch right here.