Expect 'Major Violence' if Donald Trump Indicted, Joe Walsh Warns
Former 2020 Republican presidential candidate Joe Walsh recently said that he thinks that Donald Trump's most radicalized supporters would likely turn violent if the former president is indicted following the January 6 hearings.
"There is a percentage of Trump's followers who would become violent," Walsh, once a supporter and now a vocal critic of the former president, said in a lengthy conversation with Salon.
"There would be a major uptick in violence from the right around this country if Donald Trump was indicted," Walsh, a former U.S. representative from Illinois turned radio talk show host, said. "He is their cult leader. They would see it as 'the Deep State' going after their leader. There would be major violence."
Walsh, who also recently launched a podcast, said he has noticed a recent "uptick in the hate" he hears from MAGA (Make America Great Again) supporters who called into this show after the January 6 hearings began.
"There is a lot of anger at these hearings and also a lot of defensiveness about January 6," he said. "The MAGA followers are not watching the hearings, but they're hearing about them. Some bad things about Trump are being confirmed that the MAGA people suspected he did, and they don't like having to deal with it. The MAGA followers are getting very mad at people like me and other others who have been telling the truth about Trump and the coup since it happened."
Walsh himself is a controversial figure who, before turning his back against the Republican party, made several controversial statements, not unlike Trump. During Barack Obama's administration, he was a vocal critic of the then-president, and reportedly made several racist statements both on Twitter and on air on his radio show.
In February 2020, after receiving only 1.1 percent of the votes at the Iowa Republican presidential caucuses, Walsh abandoned the GOP calling it "a cult," and he is now an independent.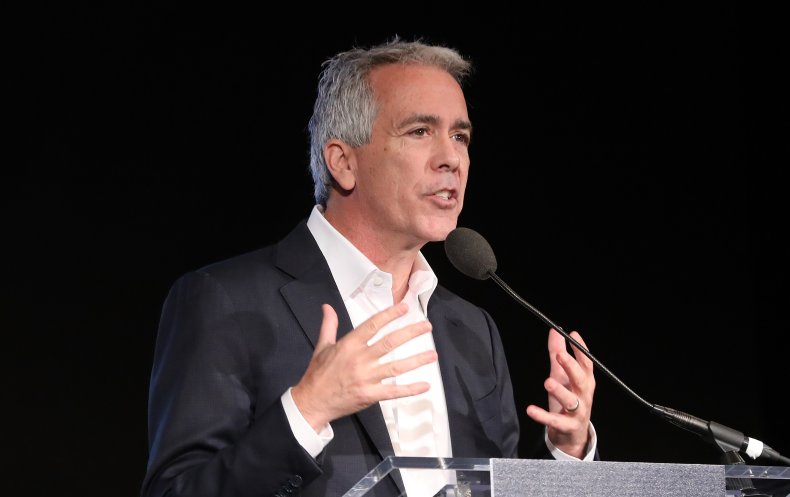 He is not the first to raise the alarm over potential disorders that could follow an indictment of Trump following the January 6 hearings.
The former president's own niece Mary Trump warned that Trump would "turn on everybody" if he is indicted, as she said during an episode of The Thom Hartmann Program last week.
Attorney Norman Eisen, a legal expert who has previously served as special counsel to the House Judiciary Committee during Trump's first impeachment, told The New York Times last week that Trump was heading towards being indicted in Georgia.
But Walsh is skeptical that Trump would actually be indicted.
"I still believe that nothing will happen to Trump," he told Salon.
"Perhaps a few of the people around Trump will get indicted," Walsh said. "I do not believe that the DOJ can or will go after Trump. They believe that it is just too difficult and risky to prosecute a former president. There may also be some wiggle room for Trump where his attorneys claim that he is not mentally competent or something of that sort. It would be really hard to convict him."
"If you don't convict that evil man, if you indict him and don't convict him, he becomes a god to his followers. Worst case scenario, Trump becomes a god to people outside of MAGA world if the DOJ goes after him and is not successful. Trump may actually end up being more powerful," Walsh warned.