'I Don't Speak Arabic': John Bolton Says He Won't Listen to Tape of Khashoggi Killing Because He Won't Understand It
President Donald Trump's national security adviser John Bolton got into a heated exchange with reporters on Tuesday, arguing that it won't be useful to listen to the recordings of the killing of journalist Jamal Khashoggi because he doesn't speak Arabic.
"No, I haven't listened to it. Why do you think I should? What do you think I'll learn from it?" he said adamantly. "Unless you speak Arabic, what are you going to get from it?"
"I don't speak Arabic," he insisted.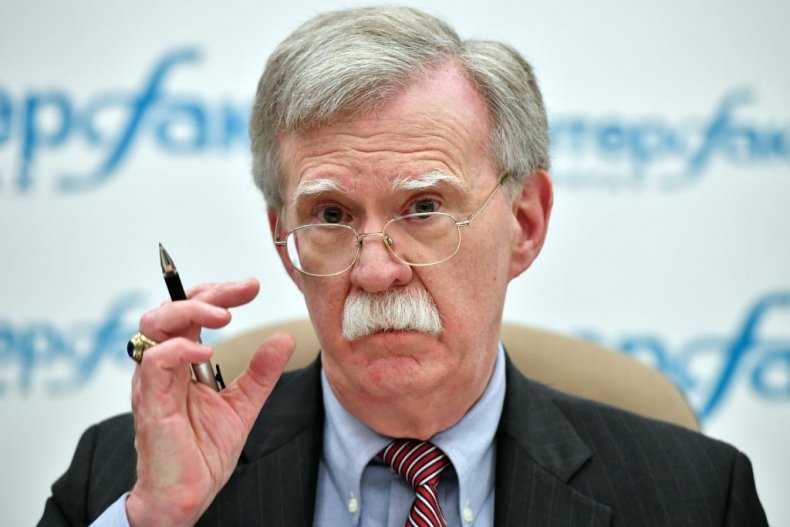 The comments from the top Trump adviser, who served as the U.S. ambassador to the United Nations under former President George W. Bush, came following media reports that the White House would not allow CIA director Gina Haspel or other intelligence officials to brief the Senate about their findings in regards to Khashoggi's killing.
"I mean, if they were speaking Korean, I wouldn't learn any more from it either," Bolton said, suggesting that he could get just as much information from reading a transcript. He also reiterated that he stands behind the president's support for Saudi Arabia, despite numerous intelligence reports and analysts alleging that Crown Prince Mohammed bin Salman was behind the journalist's death.
Last week, Trump issued an official statement hailing the kingdom as a "great ally," citing significant economic ties and regional security as his reasons for standing behind the kingdom's authoritarian regime.
Khashoggi, who was a contributor to The Washington Post and a U.S. resident, was killed within the Saudi consulate in Istanbul, Turkey on October 2 by a team of Saudi agents, who allegedly dismembered his body with a bonesaw. His body has not yet been recovered. Saudi Arabia initially denied any knowledge of the journalist's whereabouts. However weeks later, after international outcry, Saudi officials admitted that Khashoggi had been killed in a "premeditated" hit.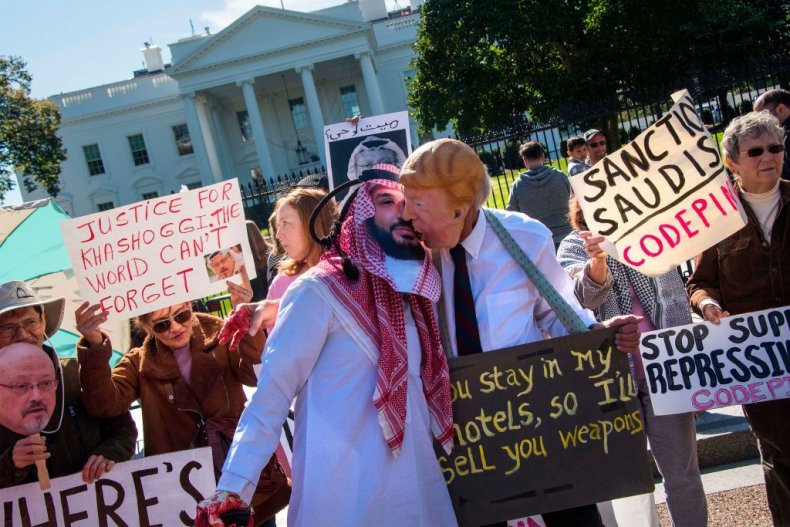 The recordings of the killing were obtained by the Turkish government and have been reviewed by top U.S. intelligence officials, including CIA director Haspel. The CIA reportedly has concluded that the Saudi crown prince was behind the killing, and leading Republican and Democratic lawmakers have called for a strong response. Trump, however, has refused to do so.
"The United States intends to remain a steadfast partner of Saudi Arabia to ensure the interests of our country, Israel and all other partners in the region," Trump said last week, arguing that his position was putting "America first."
Leading Republicans quickly pushed back.
"It is not in our national security interests to look the other way when it comes to the brutal murder of Mr. Jamal #Khashoggi," GOP Senator Lindsey Graham from South Carolina wrote on Twitter.
"I'm pretty sure this statement is Saudi Arabia First, not America First," Kentucky's Republican Senator Rand Paul said.