Although Jamal Khashoggi has been remembered for his criticism of the war in Yemen and the crown prince's crackdown on dissidents and activists, the troubles for the Washington Post columnist actually began in late 2016, when he criticized recently elected President Donald Trump.
According to a report by the State Department, the journalist's column in the Saudi newspaper Al-Hayat was allegedly canceled due to political pressure. About six months later he fled to the United States, saying he "could face arrest upon returning home."
"In 2016 authorities purportedly banned him from writing, appearing on television and attending conferences as the result of remarks he made that were interpreted as criticizing the president of the United States, according to multiple media sources," the report states.
"The expectation that Trump as president will be starkly different from Trump as candidate is a false hope at best," Khashoggi wrote in his column, according to Business Insider. He also classified Trump's foreign policy positions as "contradictory," saying his supportive statements toward Russia's Vladimir Putin and Syria's Bashar al-Assad were at odds with his criticism of Iran.
"When his advisers show him the map, will he realize supporting Putin means supporting the Iranian agenda?" Khashoggi asked.
The statements raised concerns for Saudi Arabia, which views Iran as its regional arch-rival and has supported fighters in Syria whose aim is to topple the Iranian-backed Assad regime. The journalist was banned from writing and speaking publicly after he pointed out the perceived incoherence of Trump's positions.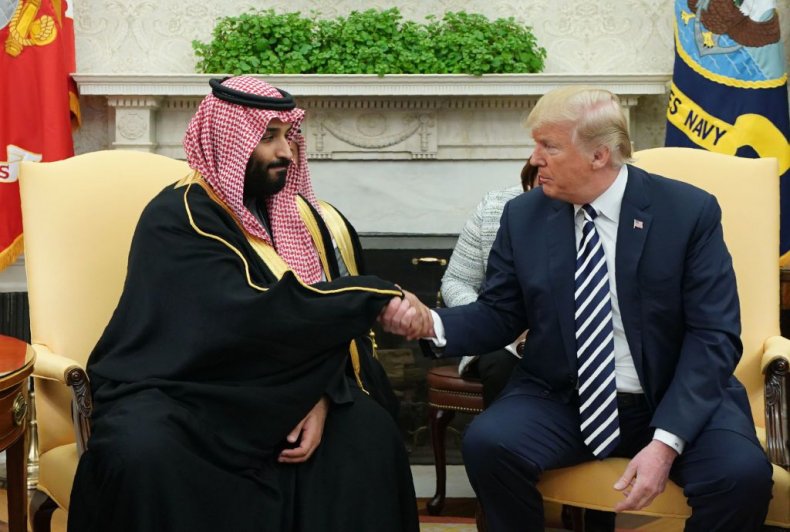 On October 2, less than two years later, Khashoggi was killed after he entered the Saudi Consulate in Istanbul. A gang of more than a dozen Saudi agents linked to the crown prince murdered the journalist and then dismembered his body with a bone saw. The kingdom initially denied that the killing took place, despite credible evidence from Turkish intelligence. Weeks later Saudi officials admitted the operation, but have worked to distance Mohammed and his father, King Salman, from any connection to the killing.
After delaying taking a firm position on the killing for weeks, Trump issued an official statement on Tuesday, affirming his administration's continued support for the kingdom. Pointing to the perceived threat from Iran, multi-billion dollar economic ties and the kingdom's massive oil industry, Trump framed his decision to stand by the kingdom as putting "America first." He also called the kingdom a "great ally."
Leading Republican lawmakers have slammed the president's response. Senator Rand Paul from Kentucky took aim at Trump's use of "America first," saying "I'm pretty sure this statement is Saudi Arabia First." Senator Marco Rubio from Florida tweeted "it is in our national interest to defend human rights." And Senator Jeff Flake from Arizona pointed out that "'Great allies don't plot the murder of journalists."