Former White House national security advisor John Bolton dismissed President Joe Biden's goal of a new nuclear deal with Iran as a "religious pursuit" that undermines the global perception of American resolve.
In an interview with Newsweek, Bolton—long one of the most hawkish voices on Iran in the Washington, D.C. foreign policy community—said he believes a deal to revive the Joint Comprehensive Plan of Action (JCPOA) can be done, largely thanks to the Biden administration's appetite for success.
"The Biden Administration has prostrated itself for the past year to try and revive this deal and they've made one concession after another," Bolton said.
"Their focus on getting the deal resurrected has been obsessive, and so I think from that perspective, they're willing to do almost anything to put the deal back in place.
"I think from Biden's point of view, this is a religious pursuit. This is the Holy Grail and they want to be able to say they have revived the JCPOA. I think they'll accept almost anything."
The Biden Administration's hunger for success is clear. Last week, the State Department waived sanctions on Iran's civilian nuclear industry, a technical step necessary to return to the JCPOA.
Nuclear deal talks will restart in Vienna this week. U.S. and European negotiators warn that the window to reach an agreement is closing. While discussions continue, Iran is expanding its stockpile of enriched uranium and its enrichment capabilities in violation of the 2015 accord.
U.S. officials have warned that Iran's breakout time—i.e. the time needed to procure enough fissile material for a nuclear warhead—could be as short as a few weeks. Even with a restored JCPOA, breakout time is expected to be less than a year, according to The Wall Street Journal.
Absent a deal, U.S. officials have warned that all options remain on the table, including military action.
Bolton dismissed the threat: "I don't think it's really on their radar screen. I think this is another, unfortunately, hollow threat...I don't think it affects the Iranian assessment of where things are here. I don't think they fear it."
A State Department spokesperson told Newsweek that military action has not been ruled out.
"At the direction of President Biden, White House national security advisor Jake Sullivan received a briefing by Pentagon leaders on a full set of military options available to ensure that Iran would not be able to produce a nuclear weapon," the spokesperson said.
"Again, we have presented a diplomatic path forward. That path is still open. But based on the pace of talks and the ongoing advancements in Iran's nuclear facilities, we are laying the groundwork for alternative ways to ensure that Iran does not acquire a nuclear weapon.
"If Iran does not change course, we will respond accordingly and have a variety of tools at our disposal. Our ongoing consultations with allies and partners are part of our planning for that possibility."
A senior State Department official, who asked to remain anonymous so as to speak more candidly, told Newsweek that Bolton's criticism was rich given the "abject failure" of Trump's Iran strategy.
"Across the board, everything that the 'maximum pressure' strategy promised and that its cheap purveyors promised the American people, not only did it not come about, but the opposite actually came about," the official said.
"We heard that maximum pressure would halt Iran's nuclear program. Actually, it took the brakes off the program and Iran galloped forwards.
"We heard that maximum pressure would cow Tehran and its proxies into submission. In fact, both are emboldened. Before maximum pressure, you did not see our partners and even American forces in the region coming under fire. You've seen that now since 2018.
"We were told that a better deal would be in the offing. Not only did the last administration not come anywhere close to a better deal, they actually alienated the United States from the rest of the world, making a better deal virtually impossible."
Former President Donald Trump withdrew the U.S. from the JCPOA in 2018, just one month after appointing Bolton as his third national security advisor.
Iran then began ending compliance with the accord piecemeal, announcing it would no longer adhere to any JCPOA restrictions after the U.S. assassination of Major General Qassem Soleimani in January 2020.
Bolton is among those who believe Tehran was never compliant with JCPOA restrictions—despite International Atomic Energy Agency reports that said otherwise—and does not intend to adhere to any revived deal.
The Iranians blocked IAEA inspectors from visiting some suspected secret nuclear facilities in the country. Last year, the agency found uranium particles at three sites it had previously been blocked from accessing.
It is unclear whether these particles were from activity before Iran signed the JCPOA in 2015 or after. IAEA chief Rafael Grossi said he was "deeply concerned" by the discoveries and Tehran's failure to explain them.
The Trump Administration and its top figures, including Bolton, have been criticized for ditching the JCPOA with no realistic replacement. The U.S. withdrawal, JCPOA supporters say, undermined international trust in the U.S. and left Iran unconstrained to expand its nuclear stockpiles, technology, and know-how.
Bolton rejected this argument, saying it was a "red herring" to suggest the JCPOA sufficiently limited Iranian nuclear activity.
"The idea that we've ever had 100 percent knowledge of Iran's program—which is the fundamental premise of both the Obama and Biden administrations' pursuit of this deal, that the IAEA will be able to watch everything—is the rough equivalent of George Tenet saying to George W. Bush about Iraq's WMD programs: 'Slam dunk by God, we know 100% about what Iraq is doing,'" Bolton said. "Want to take that bet?"
The senior State Department official dismissed Bolton's criticism and said Trump's "no-deal" approach created more problems than it solved, including that the nuclear program is now "far more advanced" and "a breakout time in Iran...that is now counted in weeks rather than 12 months where we were when the Trump administration took office."
"In terms of a deal and it's verifiability, [Bolton] should talk to the intelligence community, he should talk to the IAEA, he should listen to them when they say that they are competent and comfortable with the arrangement and that Iran was adhering to it when it was fully in effect," the official said.
Bolton told Newsweek that the Iranian side desperately wants a deal to escape the sanctions throttling the national economy and vital oil exports, but suggested Tehran would not stay true to any new nuclear restrictions.
"On the Iranian side, they continue to hold to the strategic objective of getting deliverable nuclear weapons, what they want is relief from the sanctions," Bolton said.
"I think they'll say almost anything that might be required about giving up their pursuit of nuclear weapons—because they don't intend to do it—in exchange for substantial release of sanctions.
"They want relief from the sanctions. That doesn't mean they're actually going to abide by any commitments they make on the nuclear side."
Newsweek contacted Iran's mission to the United Nations in Geneva for comment.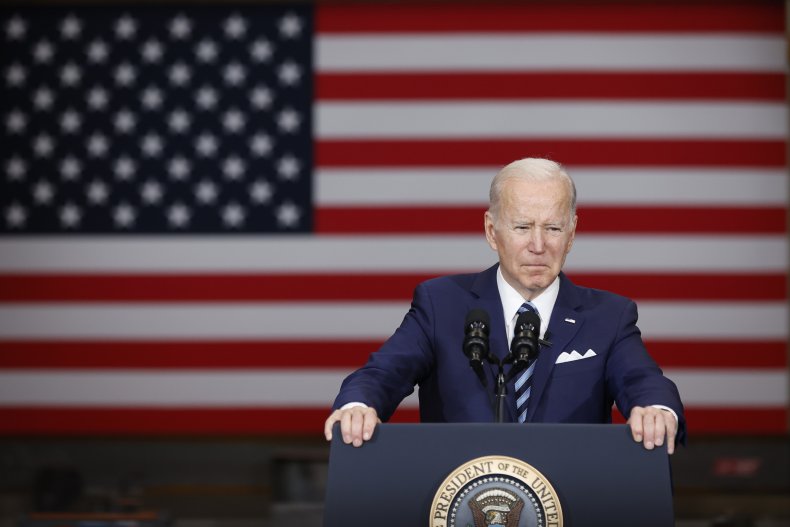 Bolton was a driving force in Trump's "maximum pressure" campaign, which wielded sanctions to try and force Tehran back to the negotiating table and a more stringent JCPOA replacement.
The measures—described by Iranian leaders as "economic terrorism" and "crimes against humanity"—have driven historic devaluation of the Iranian rial; collapsed imports and exports, including vital oil sales abroad; and shrunk the national economy.
Bolton argued the Trump Administration was not punitive enough, nor sufficiently focused on toppling the government in Tehran.
"The mistake that was made in the Trump Administration was not pursuing maximum pressure to the maximum extent and really squeezing on sanctions," he said. "I blame both Trump and Steve Mnuchin, Secretary of the Treasury, who just didn't pursue it effectively."
Sanctions, he said, should have been imposed all at once: "The history of the multilateral sanctions on Iran is they were imposed gradually, piece by piece over an extended period of time, which gave Iran time to figure out ways to evade the sanctions to mitigate their effects.
"At the beginning, we did enforce them effectively. And, it had an enormous impact on Iran. But as time went on, they began to climb out of the hole because of bad advice from the Treasury Department and Mnuchin and just a lack of attention by Trump. The overall effect of the sanctions began to diminish."
Bolton has long been among the most vocal regime change advocates, despite concerns that a government collapse and subsequent power vacuum could sow regional chaos. The former national security adviser has not changed his mind.
"I have never believed that there's an answer here without changing the regime in Tehran," Bolton said. "That was not the Trump Administration policy. That was another mistake."
China—perpetually hungry for more energy to drive economic growth—has been a key ally for Tehran. Beijing has been secretly purchasing Iranian crude oil for years, along with official imports including almost 4 billion barrels in December and January.
Reuters reported that Iranian imports account for some 6 percent of China's foreign crude oil purchases.
"With countries like China—as you can see right now—violating the sanctions daily, purchasing Iranian oil and not facing any consequences from the Biden Administration, tells people that we're not serious," Bolton said.
"They detected that at the end of the Trump Administration, too."
A State Department spokesperson disputed Bolton's analysis, telling Newsweek: "We are aware of the purchases that [People's Republic of China] companies are making of Iranian oil. We have used our sanctions authorities to respond to Iranian sanctions evasion, including those doing business with the PRC, and will continue to do so if necessary."
The spokesperson added: "The PRC is an important trading partner for Iran, so of course our discussions with China on how best to get a mutual return to compliance with the JCPOA include discussions of sanctions enforcement.
"However, we have been approaching this diplomatically with the PRC as part of our dialogue on Iran policy and think that, in general, this is a more effective path forward to address our concerns."
China and Russia are both JCPOA signatories. In recent years, both have expanded economic, diplomatic, and military cooperation with Tehran. Moscow and Beijing have both repeatedly echoed Iranian demands that the U.S. lift all Trump-era sanctions to secure a revived JCPOA.
Last week, Abbaszadeh-Meshkini, a spokesman for the Iranian parliament's National Security and Foreign Policy Committee, said: "In the new world order, a triangle consisting of three powers—Iran, Russia, and China—has formed...This new arrangement heralds the end of the inequitable hegemony of the United States and the West."
Bolton described the trilateral ties as "an alignment of interests."
"Usually it's interests that drive foreign policy. How far it goes, we don't know," Bolton said.
"But certainly, in terms of China in particular as an energy resource-poor country with a huge demand, and you have Iran with enormous capacity and oil and natural gas and precluded from many, many other markets—even if not perfect, the sanctions certainly do cut off a lot of markets—it's a marriage that's easy to understand."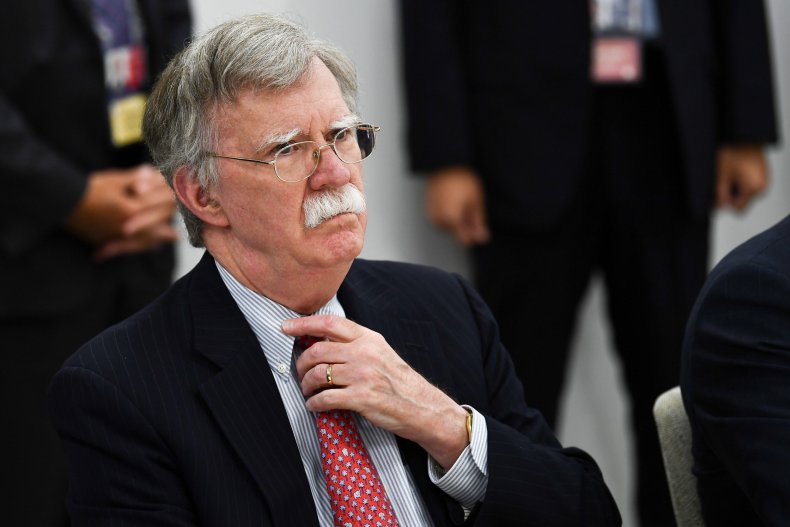 All JCPOA signatories want a revived deal. For Biden, an accord would reaffirm one of the most notable achievements of President Barack Obama's administration. It would also represent a resolution to an issue Trump failed to fully address despite his grand promises to do so.
But a deal will not be without opposition. There are bipartisan concerns on Capitol Hill. Sen. Bob Menendez (D-NJ), Chair of the Senate Foreign Relations Committee expressed his concern about the direction of talks.
"I have yet to hear any parameters of 'longer' or 'stronger' terms or whether that is even a feasible prospect," Menendez said in a statement, referring to Biden's vow to expand upon the JCPOA to include Iran's ballistic missile program and its use of regional proxy forces. "At this point, we seriously have to ask what exactly are we trying to salvage?"
American partners, too, remain opposed. Israel is particularly skeptical, and Prime Minister Naftali Bennett warned this week: "Whoever thinks an agreement will increase stability is wrong...It will temporarily delay enrichment, but all of us in the region will pay a heavy, disproportionate price for it."
After speaking with Biden by phone on Sunday, Bennett told reporters: "Our stance is known...I have expressed it a number of times, and new aspects of it yesterday...I was happy that he clarified explicitly that Israel will maintain its freedom to act in any situation, which is true, whether or not there is a deal."
The Israel Defense Forces have been preparing strike options against Iran's nuclear facilities. Israel is also believed to be behind multiple cyber and covert attacks against Iran's nuclear infrastructure and the killing of several Iranian nuclear scientists. Some of these operations are thought to have been conducted with U.S. cooperation or approval.
Bolton said it is "almost certain" that Israel will continue attacking Iran's nuclear facilities even if Biden secures a deal: "The phrase that they have used since [former Prime Minister] Ariel Sharon was prime minister was the fear of a 'nuclear holocaust,' and that's not going away."
Still, several former senior Israeli military officials have admitted that withdrawing from the JCPOA may have been a mistake. Former Israeli Defense Minister Moshe Ya'alon, for example, described the deal as a "historic mistake" but added that withdrawal allowed Iran to push ahead with enrichment.
Major General Isaac Ben Israel, who was involved in Israel's strike against Iraqi nuclear facilities in the 1980s and later served as air force intelligence chief, told Bloomberg: "[Former Prime Minister Benjamin] Netanyahu's efforts to persuade the Trump administration to quit the nuclear agreement have turned out to be the worst strategic mistake in Israel's history."
The State Department spokesperson said these and other remarks undermine Bolton's argument.
"Look at the long list of public statements from Israel's senior-most former national security officials, many of whom opposed the JCPOA and cheered our withdrawal, and who know recognize it as a strategic disaster," the spokesperson said.
"President Biden cannot bind his successors in a political agreement, but neither should we assume that his successors will repeat the same evident mistakes as his predecessor."
Any revived JCPOA may not survive the next American administration. Iranian negotiators have demanded guarantees that a future U.S. president will not abandon a nuclear agreement like Trump in 2018.
But it's not clear if the Biden administration can make such a promise.
"Number one, that's not a commitment Biden or anybody else can make. That's just not the way it works," Bolton said.
"And number two, there's nobody who would look at a run for the Republican nomination, I think, who wouldn't say: 'If they sign that deal, we're going to withdraw from it again.'
"I'd be stunned if there would be any Republican who would stand up and say we just longed to get back in that deal."
The senior State Department official told Newsweek: "There is no such thing as a guarantee in diplomacy. But what we have said is that our intention is to return to mutual compliance and to stay compliant with the deal as long as Iran does the same."