John Bolton Is 'Full of S***,' Says Ex-CIA Officer After Coup Revelations
A former CIA officer said that former National Security Advisor John Bolton is "full of s**t" after Bolton claimed he had been involved in planning coups d'état in other countries.
John Sipher, who worked in the Central Intelligence Agency's National Clandestine Service for 28 years before retiring in 2014, took to Twitter on Tuesday and offered a terse response to Bolton's claim.
Bolton told CNN's Jake Tapper on Tuesday that former President Donald Trump's actions surrounding the Capitol riot on January 6, 2021, did not amount to a coup but also said they were not "defensible."
When Tapper pushed back on Bolton's comments and suggested that a person doesn't "have to be brilliant to attempt a coup," Bolton claimed he had been involved in coups himself.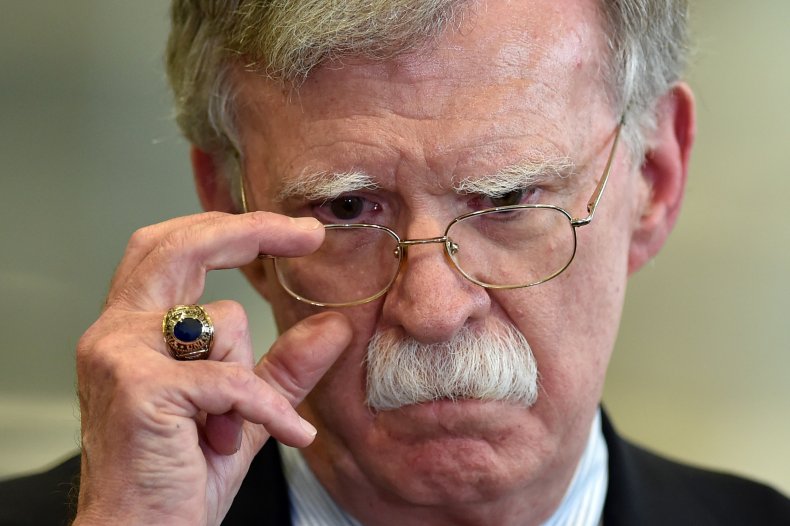 "I disagree with that. As somebody who has helped plan coups d'état—not here, but other places—it takes a lot of work. And that's not what he did," Bolton said. "It was just stumbling around from one idea to another."
Sipher responded to a video of Bolton's remarks on Twitter, saying: "He's full of s**t. He's never planned a coup."
It was not clear what coups Bolton might have been referring to during his comments on Tuesday.
Bolton served as national security advisor under Trump from 2018 to 2019 but has subsequently become a strong critic of the former president. Bolton was U.S. ambassador to the United Nations from 2005 to 2006. He also served in other roles in the administrations of Ronald Reagan, George H.W. Bush and George W. Bush.
His interview came after the seventh public hearing of the House of Representatives select committee investigating January 6.
That hearing provided more information about alleged attempts to overturn the 2020 presidential election, including a draft executive order that would have ordered the secretary of defense to seize voting machines. There was also reportedly a plan to appoint attorney Sidney Powell as special counsel to investigate unfounded claims of voter fraud.
In his comments to Tapper, Bolton offered criticism of Trump and said that the former president ultimately did "unleash the rioters at the Capitol."
"As to that, there's no doubt but not [to] overthrow the Constitution, to buy more time to throw the matter back to the states to try and redo the issue," he said. "And if you don't believe that, you're gonna overreact. And I think that's a real risk for the committee," he said, adding that he believed the committee had done good work "mostly when the witnesses testify."
Newsweek reached out to John Bolton's Political Action Committee for comment.