John Brennan Suggests Mueller Report May Already Have Been Read to Donald Trump's White House
Former CIA Director John Brennan has suggested that "large portions" of special counsel Robert Mueller's report may have been read to White House officials so they can prepare in advance to respond to its release.
Brennan, who served as the intelligence agencies director under former President Barack Obama from 2013 to 2017, appeared Wednesday morning on MSNBC's Morning Joe to discuss with a panel the pending release of a redacted version of Mueller's report on Thursday. He suggested that while President Donald Trump's staff may not have seen the full report, as they have claimed, they may have been briefed on significant portions of the document's contents.
"The White House might not have seen the document," Brennan said, "but large portions might have been read to them. It might be a semantic issue here, which then would have given the White House the opportunity to respond," he explained.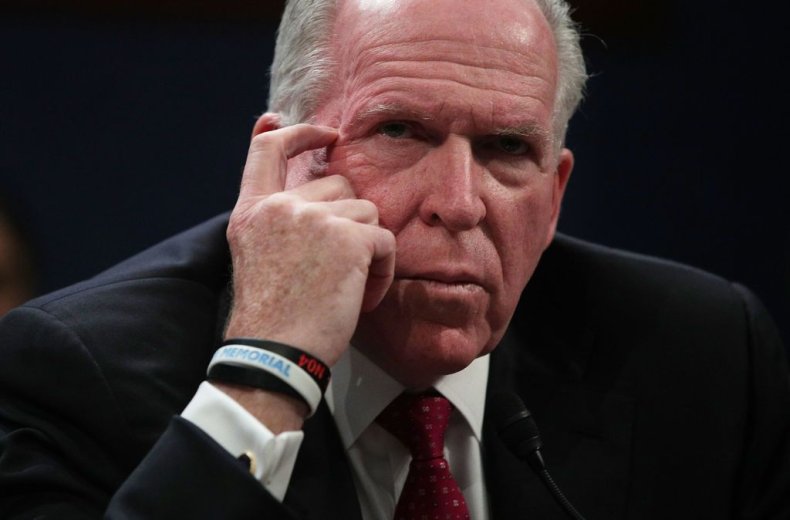 Attorney General William Barr declined to answer a question on whether the White House had seen or been briefed on the report when testifying before Congress last week. However, Justice Department officials had previously said that the White House had not been given any previous information about the report.
Brennan also asserted that the House Intelligence Committee has "every right to see as much of this report as possible, with maybe the exception of ongoing investigations, in terms of making sure that is not going to compromise."
"The intelligence committees, and also the judiciary committee, they have a right to see as much of this as possible," Brennan said.
Barr is set to release a redacted version of Mueller's report on Thursday. The attorney general and numerous legal experts have argued that the report must be redacted in line with regulations protecting the privacy of individuals who have not been indicted. Democrats have demanded that the full report be released to Congress as well as to the public. And some legal scholars have argued that Barr should have recused himself from handling the Mueller report altogether, pointing to the appearance of conflicts of interest.
Mueller concluded his 22-month probe in March, submitting his final report to Barr for review. The investigation into Russian interference in the 2016 presidential election did not establish that the president or his associates had conspired with Moscow, according to a four-page summary released by Barr last month. However, Mueller's report also did not conclude whether or not Trump had obstructed justice by interfering in the probe. Barr, in his summary, determined that the president did not obstruct justice.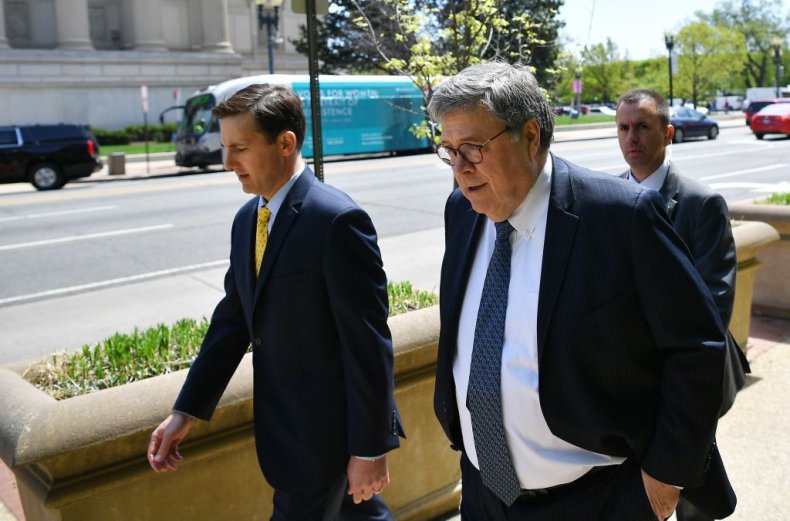 Earlier this week, Fox News judicial analyst Andrew Napolitano asserted that he believes the full Mueller report will inevitably be released by a federal judge's order. "Only a federal judge can override the requirements of redaction," Napolitano, who previously served as a New Jersey Superior Court judge, explained.
"The House Judiciary committee will subpoena it," the former judge said. "The attorney general's not gonna sit on a subpoena, he's going to take it to a federal judge and say 'quash this.' And she'll say: 'I'm not gonna quash it. I'm going to authorize and order you to release it in full.'
"I honestly think that will happen," he added.