John Cena Posts 'My Hero Academia' Movie Poster on Instagram and Fans Love It
It's not every day that anime and wrestling fandoms are on the same page, but it only took a single post from former WWE Champion, and current movie star, John Cena to get the internet talking.
Tuesday, Cena took to Instagram to post a cropped screenshot of the poster for the upcoming third film of the popular anime, My Hero Academia. Like his other posts on the platform, Cena didn't have a caption, which made it all the more cryptic.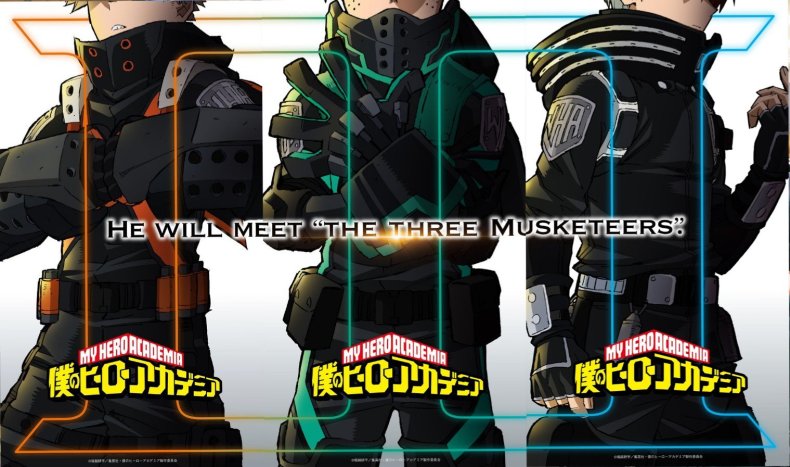 What does it mean? Is Cena going to lend his voice to the upcoming film? Is he a big My Hero Academia fan? We don't know the answers to those questions, but the events leading up to that Instagram post seemingly begin with a tweet from an anime fan over the weekend.
Twitter user @fountaindeku posted a side by side shot of Izuku Midoriya/Deku posing in the movie poster and John Cena doing his classic, "you can't see me" pose.
The tweet would garner more than four thousand retweets and has led to speculation that My Hero Academia is paying homage to John Cena.
Some have pointed out it's likely just a coincidence, as Deku is seemingly adjusting his gloves in the poster and it just happens to look like Cena's famous pose. However, that hasn't stopped fans from making it their own personal headcanon.
"Plot twist: Cena is Deku's real dad and that's why we can't see him," one user wrote.
"Deku's new ability is invisibility. I'm calling it," wrote another.
Even the official English My Hero Academia account had to show some love to "The Doctor of Thuganomics" with a tweet of their own on Wednesday.
The still-untitled third My Hero Academia film is set to release in Japan this summer. My Hero Academia creator Kohei Horikoshi is in charge of the general supervision and character drafts for the film.
There have been two past My Hero Academia movies. The first, My Hero Academia: Two Heroes, focused on the bond between All Might and Deku. Heroes Rising is the second film, and it spotlights Izuku and his rival, Bakugou.
The My Hero Academia films are not necessarily canon, as they are not mentioned in the manga proper. However, the events of the first two films took place in between seasons of the anime.
What do you think of John Cena posting about the My Hero Academia film? Let us know your thoughts in the comments section.