John Dean Calls Surveillance by Trump-Era DOJ 'Nixon on Stilts and Steroids'
John Dean, who served as White House counsel for former President Richard Nixon, has described surveillance conducted by the Department of Justice (DOJ) under former President Donald Trump as "Nixon on stilts and steroids."
Dean made the remarks during a Friday night interview on CNN. Anchor Erin Burnett asked Dean whether Trump used the DOJ to fight his own "personal wars." He agreed that Trump had, while asserting that the former president had more control over the department than Nixon. On Thursday, The New York Times reported that Trump's DOJ subpoenaed Apple to obtain the digital records of some of the former president's political opponents in Congress.
Dean recalled that the DOJ had been largely unwilling to bend to the will of Nixon despite the wishes of his former boss. In 1971, media outlets published leaks of the classified Pentagon Papers, which revealed that the U.S. government had lied to the public and Congress about the Vietnam War. Dean said the DOJ refused to "bring a criminal action" over the leaks despite Nixon's request.
"I must say that a lot of people are comparing [Trump's DOJ] with Nixon," Dean said. "Nixon didn't have that kind of Department of Justice... Nixon couldn't use the department as he wanted to."
"It is beyond Nixon," he added. "It's Nixon on stilts and steroids."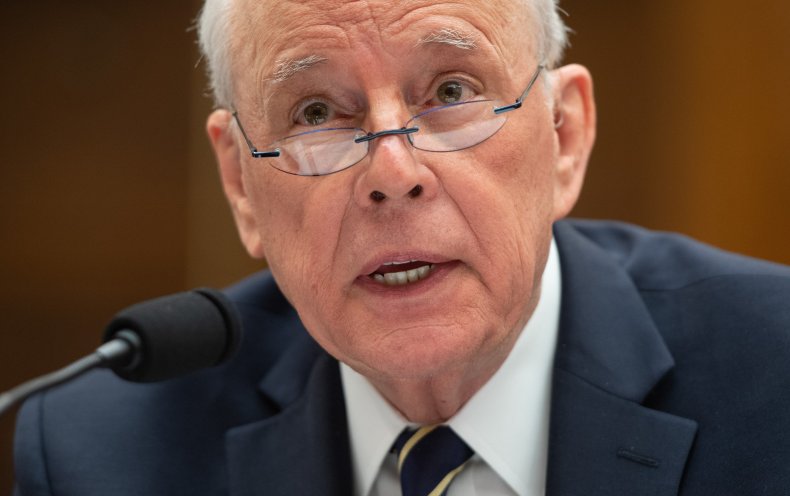 While it is not clear that Trump was directly involved, The Times reported that the DOJ had sought the records of at least two Democratic members of the House Intelligence Committee in an attempt to uncover the source of media reports linking Trump to Russia. Dean called on former Attorney General William Barr to testify before Congress on the matter, echoing similar calls made by key Democratic lawmakers on Friday.
Dean, who recently co-authored a book titled Authoritarian Nightmare: The Ongoing Threat of Trump's Followers, said that Barr had been willing to do Trump's "bidding" early on and treated the former president as though he was "the king." However, Dean said Barr realized Trump had "gone too far" when he refused to concede the 2020 presidential election and falsely claimed that his relatively decisive loss was due to massive voter fraud.
In addition to subpoenaing the records of Democrats in congress, multiple reports indicate that the DOJ had also worked to secretly seize the records of journalists and news media organizations during the Trump administration.
Last week, the DOJ announced an end to the practice of seizing the records of journalists to find the sources of classified leaks, a policy that began before Trump took office and continued after he left. On Friday, DOJ Inspector General Michael Horowitz announced that he would investigate leak-hunting during the Trump era.
Newsweek reached out to the office of Trump for comment.