John Kasich Warns That Russia Is Still Meddling in U.S. Elections, but 'Nobody Is Doing Anything About It'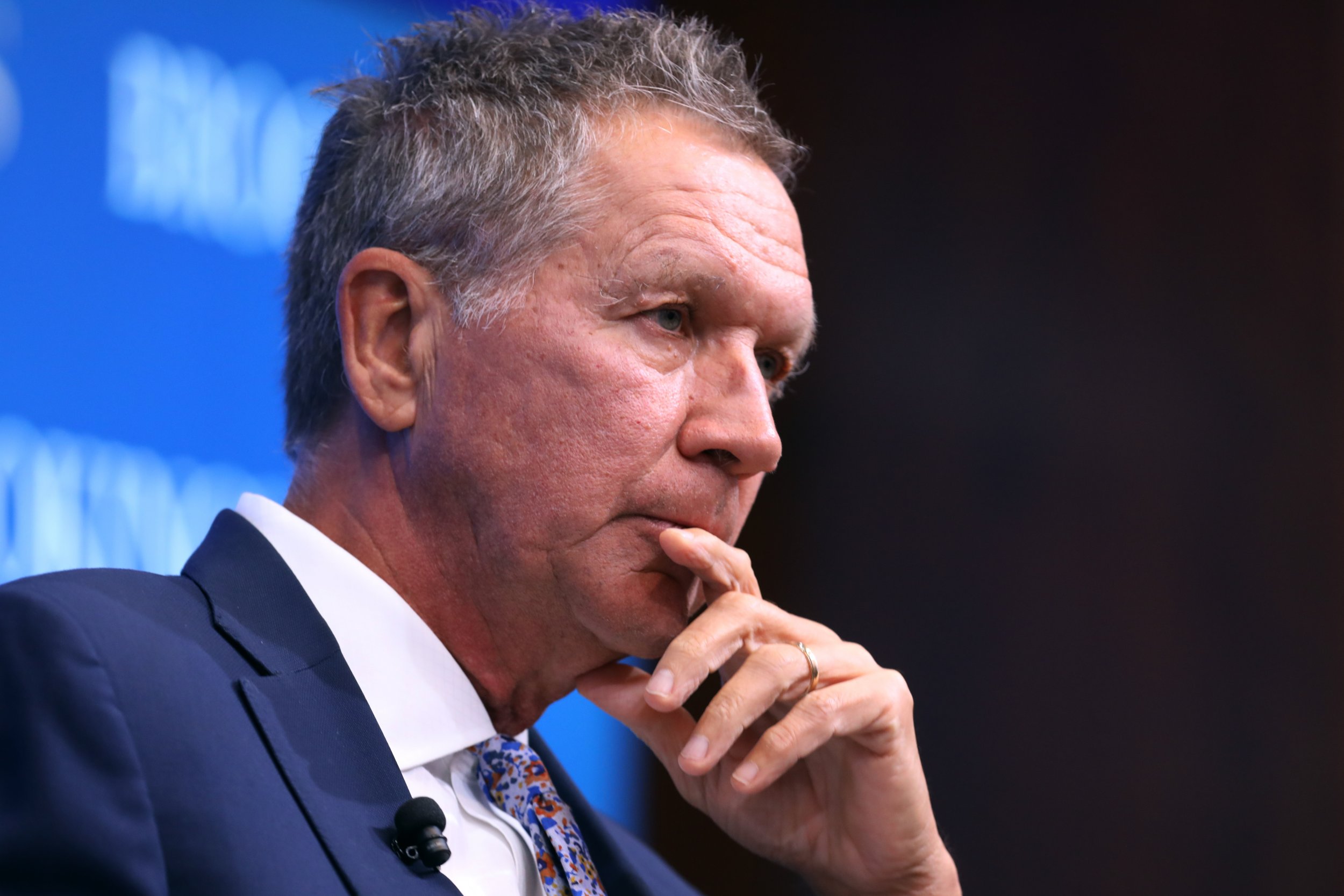 Former Republican Governor John Kasich has bemoaned the lack of attention given to Russian meddling in U.S. elections, warning that more measures need to be taken to safeguard future contests against interference from Moscow.
Speaking with CNN host Don Lemon on Tuesday, the former Ohio governor said he does not understand why more is not being done to address the Russian threat, especially given the extensive evidence illustrating Moscow's efforts to meddle in the U.S. political process.
Lemon asked Kasich whether Republicans care about Russian interference in American elections, which special counsel Robert Mueller's report on the 2016 contest said "demonstrated a significant escalation in directness, level of activity, and scope of effort compared to previous operations."
Kasich—who has been touted as a possible Republican challenger to President Donald Trump in 2020—suggested the CNN host hit on a "critical" topic. "With everything that's going on around that, what are they doing in Washington and in Congress to try to stop this from being repeated in the 2020 election? Where is the urgency?" Kasich asked.
"And part of the Mueller report, from my understanding, is that it outlines exactly many of the ways in which the Russians got involved. Think about this—the Russians. When I was a kid, we used to hide under the desk thinking we were going to have a nuclear war because of what was happening in Cuba," Kasich recalled.
"They are interfering in our election, there is no doubt about that. They tried to manipulate us, and nobody is doing anything about it," he told Lemon. "I don't understand that. It doesn't make any sense to me."
The House Judiciary Committee is seeking to have Mueller testify about his report. Democrats have argued that Mueller's testimony is necessary amid accusations that Attorney General William Barr misrepresented the special counsel's findings in order to protect the president.
Kasich told Lemon he believes Congress "has a right to review what the Mueller report did, and frankly, I hope Mueller testifies." Prominent Republicans, including Senate Majority Leader Mitch McConnell and Senate Judiciary Committee Chair Lindsey Graham, have said the Mueller investigation is now over, and that the country should move on.
Trump—who claimed the Mueller report gave him "total exoneration"—also said he does not think the special counsel should testify, even though he said in the past he would be happy for Mueller to appear.
"Are they looking for a redo because they hated seeing the strong NO COLLUSION conclusion?" Trump tweeted on Sunday. "There was no crime, except on the other side (incredibly not covered in the Report), and NO OBSTRUCTION. Bob Mueller should not testify. No redos for the Dems!"