Is John Kelly Leaving the White House Soon? He's With us 'At This Point,' Says Trump Communications Official
The White House Director of Strategic Communications, Mercedes Schlapp, has tried to bat away rumors that Chief of Staff John Kelly could leave his post soon.
Several publications have reported how first lady Melania Trump was unhappy with Kelly's refusal to promote some of her aides in favor of those from his own team.
The president had reportedly urged Kelly to listen to his wife over the appointments. But in an interview with The Washington Post Live, Schlapp played down any rumor of an imminent departure.
"The president has a great relationship with General Kelly. The one thing General Kelly has brought to the staff is a lot of putting the processes in place, when it comes to policy processes, insuring that we are able to get something done from point A to point Z."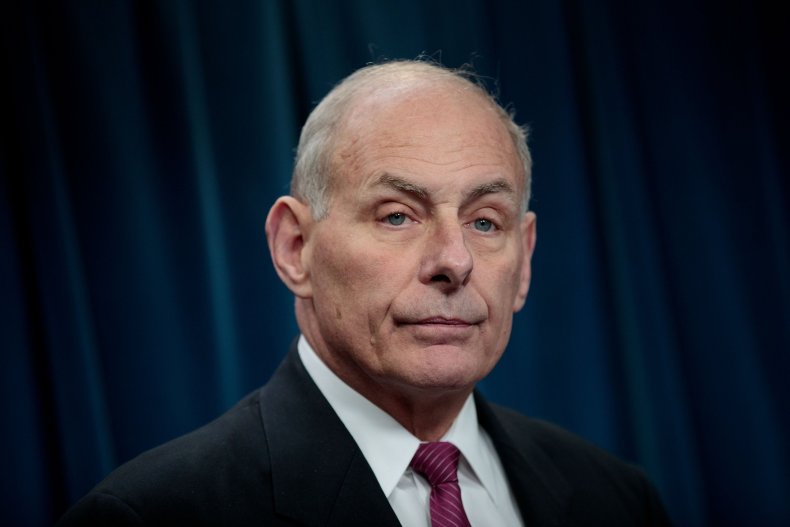 "That's why we had so much success with the tax reform."
However speculation is mounting over Kelly's future with CNN reporting that Trump is considering Nick Ayers, who is chief of staff to Vice President Mike Pence.
When asked if Trump would be looking at appointing a woman in the role, Schlapp said: "I'm not going to go into a 'what if, who if'. General Kelly is with us, serving. (He is) really continuing to give us great direction."
Schlapp also denied that she was in the running to take over as press secretary, saying "I'm not interested in becoming press secretary, I need Sarah Sanders to stay there as long as possible."
Kelly is one of the longest-serving members of Trump's inner circle, staying in post while 35 other senior officials have either quit or been forced out.
Trump is also rumored to considering the termination of Department of Homeland Security Secretary Kirstjen Nielsen after he reportedly was unhappy with her "lackluster performance on immigration enforcement" according to The Post.