John Kelly 'Tired of Babysitting President Loco,' CNN Analyst Ana Navarro Says After Report That Chief of Staff Will Resign
White House Chief of Staff John Kelly is "tired of babysitting President Loco," conservative CNN analyst Ana Navarro said on Friday after the outlet reported that Kelly was expected to resign in coming days.
"I think his impact has lessened tremendously in the last few months, certainly in the last several weeks," Navarro said. "I think it is obvious to everybody that when John Kelly came in, he came in with great authority, with great fanfare, with the trust and backing of Trump. He's obviously lost that."
"I've known him for many years. I knew him in Miami when he was commander of Southcom. There's things he has done as chief of staff that I've criticized and I've disagreed with. But at the end of the day, the man is a responsible human being, and I think anybody can get tired of babysitting 'President Loco.' Look at his Twitter feed today. This is somebody who is off his medications."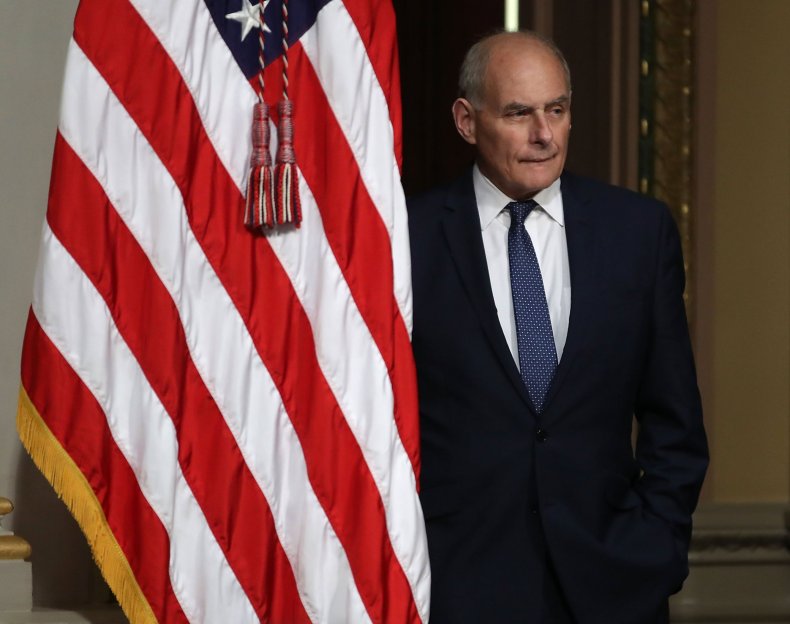 The CNN report said that the president and his chief of staff are not speaking to each other. The president has reportedly long had a tumultuous relationship with Kelly, who was hired as chief of staff 17 months ago.
Kelly reportedly implemented "policy time" to force Trump to work. The "policy time" meetings are "sessions once or twice a day where advisers present and argue their competing views over a specific issue, with Trump presiding," The Washington Post reported. Kelly's attempts to create more order in the White House reportedly drew resistance from the commander-in-chief.
Kelly has also disparaged Trump, calling the president "unhinged," according to acclaimed journalist Bob Woodward.
"He's an idiot. It's pointless to try to convince him of anything. He's gone off the rails. We're in crazytown," Kelly reportedly said. "I don't even know why any of us are here. This is the worst job I've ever had."
Kelly denied the report. "The idea I ever called the president an idiot is not true," he said. "This is another pathetic attempt to smear people close to President Trump and distract from the administration's many successes."
The chief of staff has also been embroiled in range of disagreements with other officials during his time in the White House.
Kelly engaged in a "profanity-laced" shouting match over immigration policy with national security adviser John Bolton in October, according to The New York Times.
And he engaged with informal Trump adviser Corey Lewandowski in a physical altercation that was broken up by the Secret Service in February, The New York Times reported.
John Kelly 'Tired of Babysitting President Loco,' CNN Analyst Ana Navarro Says After Report That Chief of Staff Will Resign | U.S.