John Oliver Slams FIFA as 'Cartel-Like Group of Scumbags,' Criticizes Qatar
John Oliver on Sunday focused a significant amount of his Last Week Tonight HBO program on the World Cup.
During the episode, the British host brought up allegations of human rights abuses against host country Qatar, and he heavily condemned the World Cup governing body FIFA.
In his scathing critique, Oliver called FIFA "a cartel-like group of scumbags and assorted criminals who occasionally put on soccer matches."
Qatar has been a controversial choice to host the World Cup, and not just because the public consumption of alcohol is prohibited in the conservative Muslim nation. The country has been accused of human rights abuses, including allegations that LGBTQ people in Qatar have been subjected to harassment by authorities.
Qatar also had to construct new soccer stadiums in order to hold the many World Cup matches, as well as build a new airport and numerous hotels to accommodate international fans.
"Qatar wasn't just a surprising choice, it was logically inexplicable," Oliver said. "It would be like if the Westminster Dog Show awarded the Best in Show title to a tortoise. Nothing against that tortoise, but not only should it not have won, it should have been automatically disqualified."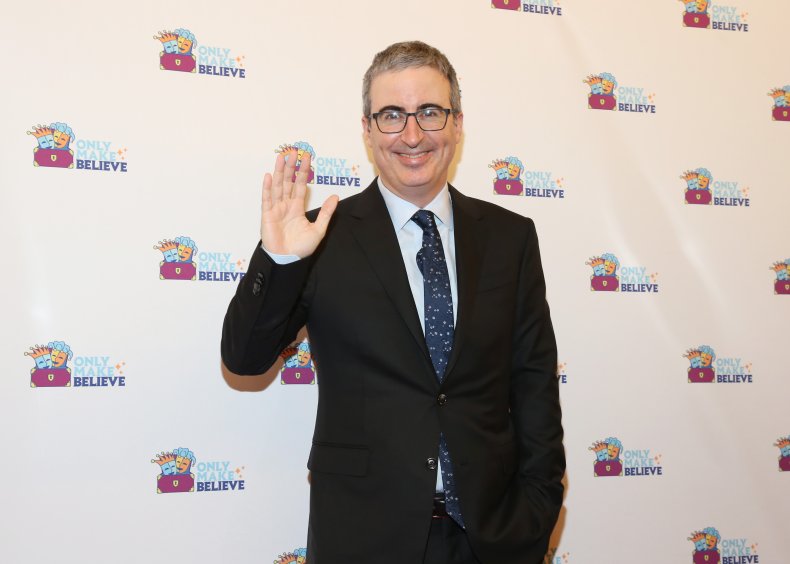 Last year, the event's organizing committee reported 37 deaths among workers linked to construction of World Cup stadiums and classified 34 of those deaths as "non-work related."
However, reports have said that the government has underreported the deaths of Cup-related workers, many of whom were migrants. One investigation last year from The Guardian said more than 6,500 migrant workers had died in Qatar since it was awarded the World Cup in 2010.
"When FIFA awarded Qatar the World Cup, there was only one way those stadiums were getting built, and there was only one group of people who was going to do it," Oliver said. "And [FIFA] gave them the tournament anyway."
FIFA, meanwhile, has been accused of accepting bribes from Qatar after its 2010 decision to award the 2022 tournament to the country.
Though officials from Qatar have denied paying off members of FIFA, the U.S. Department of Justice in 2015 said its investigation had found representatives working for Russia and Qatar had bribed FIFA officials to secure World Cup hosting rights.
Before those findings were released, FIFA's former President Sepp Blatter had resigned amid corruption charges, though he denied any wrongdoing.
"I won't say that Qatar definitely got the World Cup through bribery," Oliver said. "But I won't say that they didn't. And I will say that they did."
Newsweek reached out to Oliver for further comment.