Fact Check: Is Biden Advisor John Podesta in Naked Body Paint Photo?
QAnon-style conspiracy theories continue to carry weight in online conversation despite the group's complete lack of credibility and its repeated falsehoods.
In the wake of new court filings set to bring to light additional information about Jeffrey Epstein, social media has been awash with false narratives attaching public figures and celebrities to sex crimes.
One post which picked up attention on Twitter this week was an alleged photo of White House senior energy advisor John Podesta, said to depict him nude, head to toe in body paint.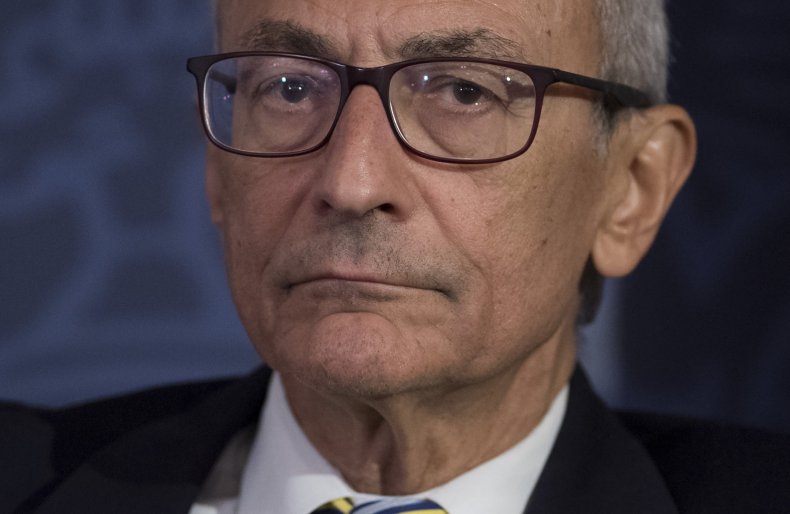 The Claim
A tweet by right-wing commentator Stew Peters, posted on March 1, 2023, which has more than 1.7 million views, claimed that a photo depicted John Podesta in the nude wearing body paint.
Peters wrote: "Here's former Clinton campaign chairman and current Biden senior advisor, John Podesta.
"No word yet on whether this pic was taken before or after he tortured and sacrificed a child for adrenochrome."
The Facts
Stew Peters has been known for spreading baseless rumors online. He recently shared the false claim that Ukrainian president Volodymyr Zelensky had a body double.
The claim was debunked by Snopes, who noted that the "double" was just a member of Zelensky's security detail.
It's not clear from the tone of Peters' recent tweet whether he was intending to be taken seriously here though. The comment about child torture and sacrifice speaks directly to the debunked QAnon Pizzagate conspiracy theory.
Whether or not Peters was trying to troll readers in this tweet by using that reference, the person in the photo is not John Podesta.
As was pointed out by Travis View in 2018, host of the QAnon Anonymous podcast which explores and debunks conspiracy theories, the photo was taken from an art project thrown by New York artist Ryan McGinness.
View provided a screengrab of pictures taken from 2010 showing the photo was taken at an event called "Party Naked" in Manhattan.
Apart from the fact that Podesta does not look like the man in the photo, as View also pointed out, Podesta was in Washington D.C. the same day as the party.
Podesta has been the target of QAnon-style conspiratorial claims before. Last year, it was claimed he created a collection of art that included pieces depicting young girls sitting with their arms behind their backs, as well as a boy suspended from a ceiling by his arms.
The work shared in the photo was by Serbian artist Biljana Đurđević and there was no evidence that he owned any of his work.
The Ruling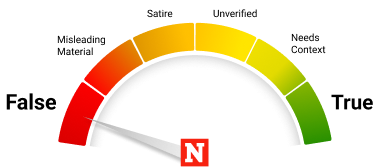 False.
The man in the photo is not John Podesta. The same claim was shared (and debunked) in 2018. It is from a collection of photos taken at a 2010 party in New York. Podesta was in Washington D.C. when it was taken.
FACT CHECK BY Newsweek's Fact Check team