Louisiana Movie Theater Gunman Hated Feminists, Liberals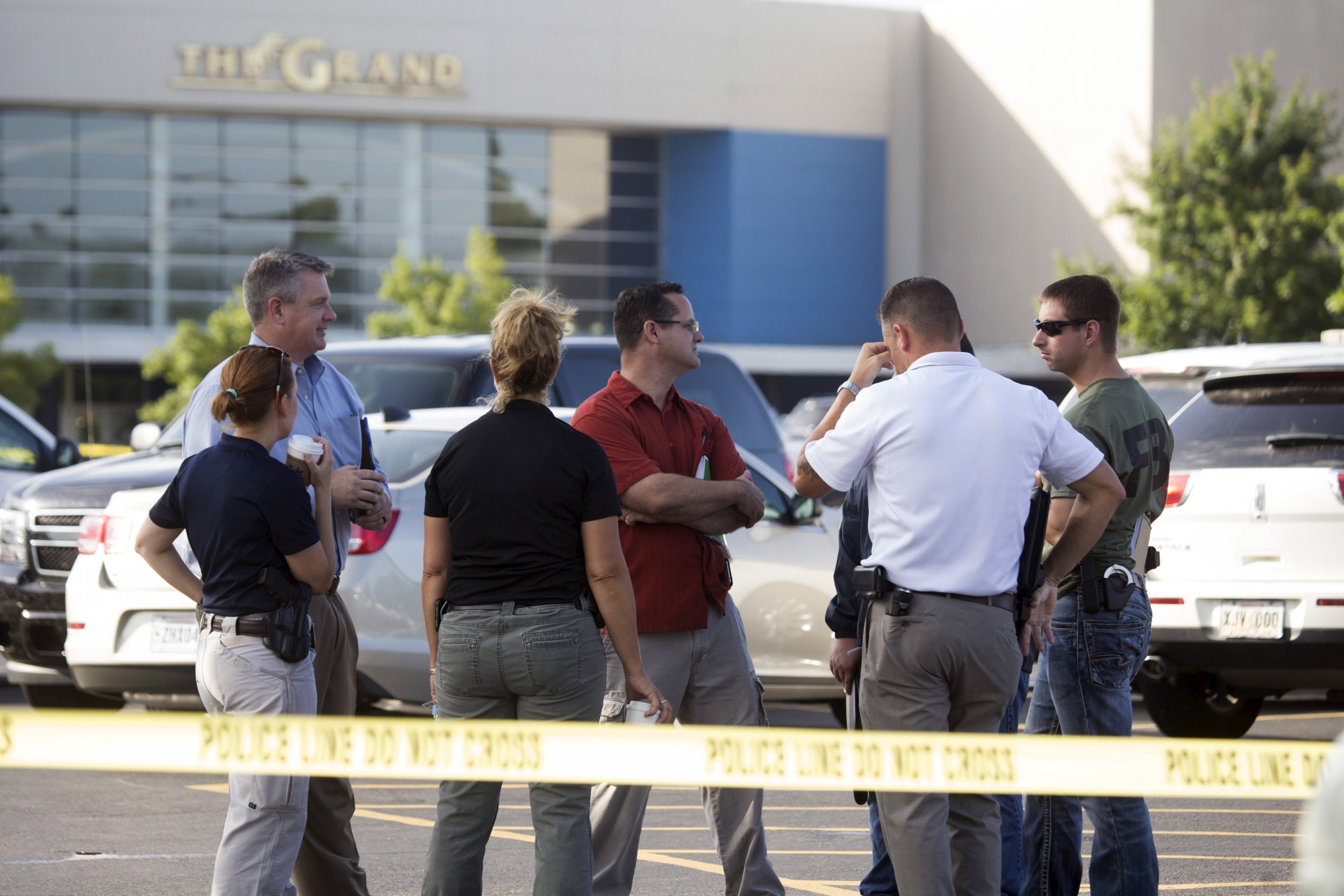 Updated | The 59-year-old gunman suspected of killing three people, including himself, inside a movie theater in Lafayette, Louisiana, on Thursday night was "kind of a drifter," said Police Chief Jim Craft.
Authorities have identified the suspect as John Russell Houser, a white male who previously resided in Phenix City, Alabama, and had been living in Lafayette since early July. A page on the Tea Party Nation website was registered by a man with that name in June 2013. He also was a commenter on PoliticalForum.com, where he wrote about disliking liberals, the collapse of the United States and President Barack Obama.
Calvin Floyd, the former host of a talk show on WLTZ NBC 38, called him a "radical Republican," who was anti-abortion and anti-feminist, The Washington Post reported. Another host, Doug Kellet of TalkLine in Columbus, Georgia, said Houser also spoke about anti-tax issues, according to the Post.
"He seems to be estranged from his family," Craft told reporters at a news conference on Friday morning. "He just kind of seemed like he was drifting alone." Authorities, including the FBI, continue to interview his family members. They have told authorities that Houser was mentally ill and violent, so his wife took his guns from their home and his daughter and in-laws asked officials to keep him away, according to the Associated Press.
Houser purchased a ticket to watch the screening of Trainwreck at the Grand Theatre in Lafayette on Thursday at 7:10 p.m. local time. About 20 minutes later, he first opened fire on two people sitting in front of him, then on the rest of the audience. There were about 100 people inside of the theater. Houser tried to escape, but when law enforcement officials arrived, he went back into the crowd and killed himself, police said.
"It was apparent that he was intent on shooting and then escaping," Craft said. "What happened is the quick law enforcement response forced him back into the theater, at which time he shot himself."
Mayci Breaux, 21, of Franklin, Louisiana, died at the scene, and Jillian Johnson, 33, of Lafayette, later died at a hospital. Houser also injured nine people, all of whom were transported to the hospital, one in critical condition. By Friday morning, two of the wounded had been treated and released. The wounded victims range in age from their late teens to their late 60s, according to the AP.
He is believed to have fired at least 13 rounds with a .40 caliber semi-automatic handgun. Police said he acted alone.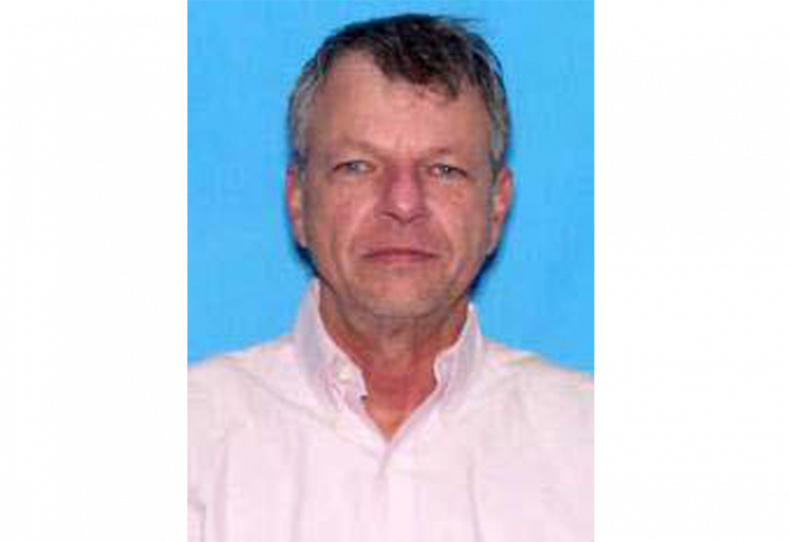 In a court filing, Houser's relatives said he had visited their home in Carroll County, Georgia, and "perpetrated various acts of family violence," the AP reported. Previously, his daughter was engaged to a man whom Houser opposed. He had demonstrated such "extreme erratic behavior" and "made ominous as well as disturbing statements" that the couple's marriage didn't happen, according to the filing.
Houser was driving a 1995 blue Lincoln Continental, which he parked outside of the theater's exit door. Police didn't find any devices inside the vehicle.
Officials searched his room at Motel 6 on University Avenue early Friday morning and found wigs, glasses and other disguises. There was an indication that he might have consumed alcohol, but police didn't find traces of any drugs.
"We don't know if maybe that was part of his plan to maybe enter the theater looking differently than he looks and be able to escape," Craft said.
Police also found a license plate inside the room, and concluded that Houser switched the license tag on his vehicle.
Houser's LinkedIn page says he was an entrepreneur who graduated with a bachelor's degree in business administration from Columbus State University in Georgia. Four years later, in 1991, he graduated with a law degree from Faulkner University, a private Christian university in Montgomery, Alabama. He previously worked as a guest radio host, real estate developer and owner of a bar in Columbus, Georgia, the LinkedIn page says.
The most recent sign of criminal activity on Houser's record was for arson and a misdemeanor about 15 years ago, Craft said.
He said authorities don't know why he chose to stop and stay in Lafayette. Houser's only apparent connection was a late uncle who lived in Lafayette and died 35 years ago.
Louisiana Governor Bobby Jindal, a Republican presidential candidate who was in Baton Rouge at the time of the shooting, rushed to Lafayette late Thursday night. He visited with victims and families at Lafayette General Medical Center.
"This is an awful, awful night, for Lafayette, for Louisiana, for our entire country," Jindal said Friday morning at the press conference. "There were amazing acts of heroism, of selflessness inside the theater."
Police deemed the theater safe by Friday morning. The establishment remains closed as officials continue their investigation.
Craft urged anyone who may have had interaction with Houser to notify police.
"It's extremely frustrating. This is such a senseless, tragic act," he said. "Why would you come here and do something like this? Just like the victims, we're searching for answers, too."