What Happened to John Wayne Gacy's House?
The crimes of one of the world's most notorious serial killers, John Wayne Gacy, is the focus of Netflix's latest true crime documentary series, Conversations With a Killer: The John Wayne Gacy Tapes.
Between 1972 and 1976, Gacy assaulted and murdered at least 33 young males in Cook County, Illinois. On March 13, 1980, Gacy was convicted of 33 murders. He was also found guilty of sexual assault and taking indecent liberties with a child.
Gacy was sentenced to death and later executed in 1994. But what happened to his home which once was the center of such evil?
Newsweek has everything you need to know about Gacy's home now.
What Happened to John Wayne Gacy's House?
John Wayne Gacy lived at 8213 West Summerdale Avenue, a ranch house near Norridge, a village in Norwood Park Town in the Chicago area.
With financial help from his mother, Gacy bought the property in the early 1970s and resided there until his arrest in December 1978.
Between 1972 and 1976, Gacy assaulted and murdered at least 33 young males. He would torture and rape his victims before committing murder. As heard in Conversations With a Killer, Gacy told police he committed all of his murders inside his home at 8213 West Summerdale Avenue.
In total, 26 victims were found in the empty crawl space of his home and three others were found around the property. Four were discovered in the nearby Des Plaines River. Gacy even drew a diagram to help officers locate the bodies during his confession. He was executed by lethal injection on May 10, 1994, at Stateville Correctional Center in Crest Hill, Illinois.
Gacy's home had been demolished four months after his arrest in April 1979.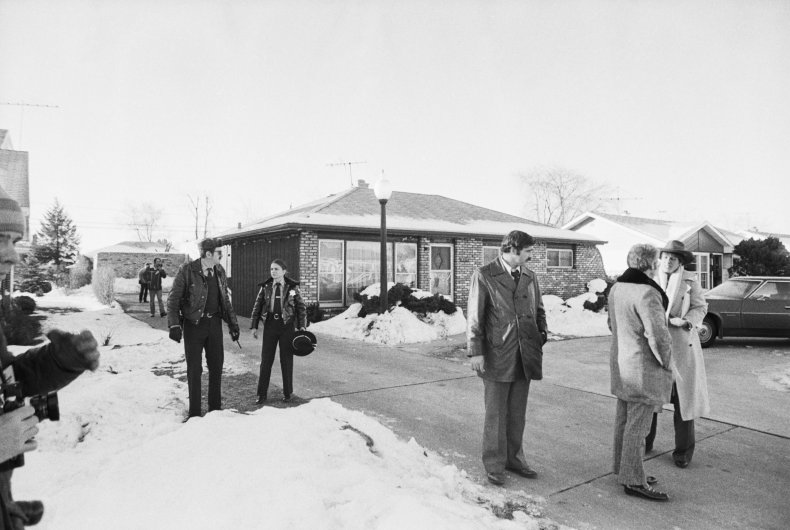 According to Realtor.com, the land where Gacy's home once stood remained vacant until 1986, when a three-bedroom and two-bathroom home was erected in its place.
The brand-new house was reportedly purchased in 1988 by a woman for her parents. Over time, the address has been vacated and re-sold on numerous occasions. The latest development occurred in March 2021, when the 2,500-square-foot property was sold for $395,000 after two years on the market.
As heard in Conversations With a Killer, in the early 1970s, Gacy was popular in the Norwood Park area with his neighbors, often hosting summer parties with well-respected members of the local community, including politicians.
For a period of time, Gacy did not live entirely alone at 8213 West Summerdale Avenue. His then-wife Carole Hoff and her two daughters from a previous marriage resided there in February 1976. Their divorce was official one month later. Gacy's mother had lived at the property until Gacy and Hoff wed in July 1972.
In July 1976, 18-year-old David Cram, who worked for Gacy at his construction firm PDM, moved into Gacy's house. After Gacy attempted to rape him, Cram moved out of the property in October. Another one of Gacy's employees, Michael Rossi, moved in.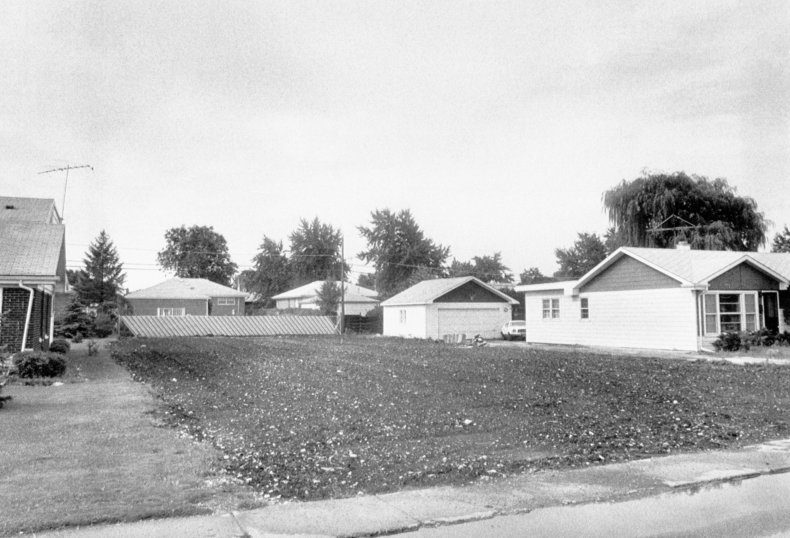 On December 13, 1978, police obtained a search warrant for Gacy's home following the disappearance of 15-year-old Robert Piest. There, they found several suspicious items including police badges, guns, several driver's licenses belonging to other men, and a collection of gay porn magazines.
Police also found a Nisson Pharmacy photo receipt was found in Gacy's kitchen, which was traced to 17-year-old Kimberly Byers who worked with Piest.
Byers had left the receipt in Piest's jacket she had borrowed while working together and was able to confirm Gacy was the man who visited the store and asked to speak to Piest.
Knowing the police were closing in, on December 20, 1978, Gacy confessed to his lawyer during a meeting about his civil lawsuit against the Des Plaines police for their surveillance that he had killed Piest. He then also confessed to killing up to 30 men.
Surveillance police then followed Gacy, who was acting erratically, as they awaited a second search warrant to look for Piest's body. They eventually arrested Gacy on charges of possession and distribution of cannabis after he was seen with the drug at a local gas station.
As he waited in custody, the police searched the crawl space of Gacy's house, uncovering human remains. He confessed to murdering 30 young men in a formal statement, given in the early hours of December 22, 1978.
Conversations With a Killer: The John Wayne Gacy Tapes is available to stream now on Netflix.