Johnny Cash's Granddaughter Was Called a 'Liberal P***y' for Wearing a Mask in a Tennessee Grocery Store
Rosanne Cash has slammed the "ignorance" and "hatred" sparked by the COVID-19 pandemic after she said a man called one of her daughters a "liberal p***y" for wearing a mask inside a Tennessee grocery store.
The country singer—who is the eldest daughter of the late Johnny Cash—said the incident occurred in a Kroger store in the Green Hills suburb of Nashville.
Cash, 65, wrote on Twitter that her daughter had gone to buy groceries while wearing a mask to protect herself from coronavirus. She didn't reveal which of her daughters had been targeted, but said the girl had "nearly died" of the H1N1 virus.
"My daughter lives in Nashville & wore her mask to buy groceries," Cash wrote on Twitter. "Guy yells at her: 'Liberal p***y!' Back story: she nearly died of H1N1. She was in the ICU for a week, on a ventilator for 3 days. She CANNOT get covid. The ignorance & hatred is so painful. She's trying to survive."
Actress Patricia Arquette responded to the tweet, writing: "Imagine some idiot calling Johnny Cashs granddaughter a p***y. May the ghost of Johnny cash hound him all of his days!!"
Carol Abney, a Democrat who is running for the Tennessee House of Representatives, responded: "I am so sorry some of us do not project the actual care for families and neighbors that most Tennesseans exhibit so proudly. Tell her I'm from Tennessee, I care about her, I thank her for wearing a mask, and to just remember #WeAreTN, not the ignorant a** that yelled at her."
Kroger has been contacted for comment.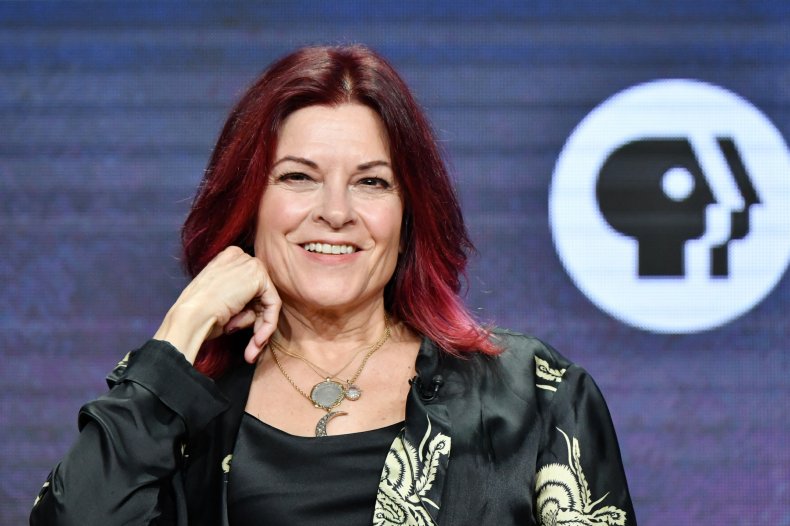 The Centers for Disease Control and Prevention (CDC) recommends wearing a face mask in settings where social distancing is difficult. It states that doing so "may slow the spread of the virus and help people who may have the virus and do not know it from transmitting it to others."
But mask-wearing has become a political issue in the U.S. in recent weeks, with multiple incidents of protesters refusing to wear face coverings in grocery stores and other public places making headlines.
Despite the CDC guidelines, President Donald Trump has repeatedly refused to wear a mask in public during the coronavirus pandemic.
Trump recently retweeted a photo of Joe Biden wearing a face mask at a Memorial Day ceremony, after Fox News commentator Brit Hume noted the image might explain why the president "doesn't like to wear a mask in public."
Biden, the presumptive Democratic presidential nominee, responded by telling CNN that Trump was "an absolute fool."
"This macho stuff, for a guy, I shouldn't get going, but it just, it's cost people's lives. It's costing people's lives," Biden said.
At a press conference on Tuesday, Trump said a reporter who refused to remove his mask while asking a question was trying to "be politically correct."
This infographic, provided by Statista, shows the spread of COVID-19 cases in the U.S. as of May 27.