Amber Heard's Multimillion-Dollar Divorce Requests Detailed in Depp Trial
Johnny Depp's business manager outlined in court on Thursday Amber Heard's escalating financial demands during her divorce from the actor.
Edward White, who has worked as Depp's accountant and business manager for the past six years, delivered testimony during the 11th day of the exes' defamation trial in Fairfax, Virginia, where he detailed the costs arising from their acrimonious split.
The Rum Diary co-stars, who wed in 2015, had their union officially dissolved in January 2017, months after Heard filed for divorce.
"She was initially looking for a consideration of $4 million, but the demand continually increased," White said during direct questioning from Depp's attorney. "It went from $4 million to $5 million. Then it went from $5 million to $5.5 million.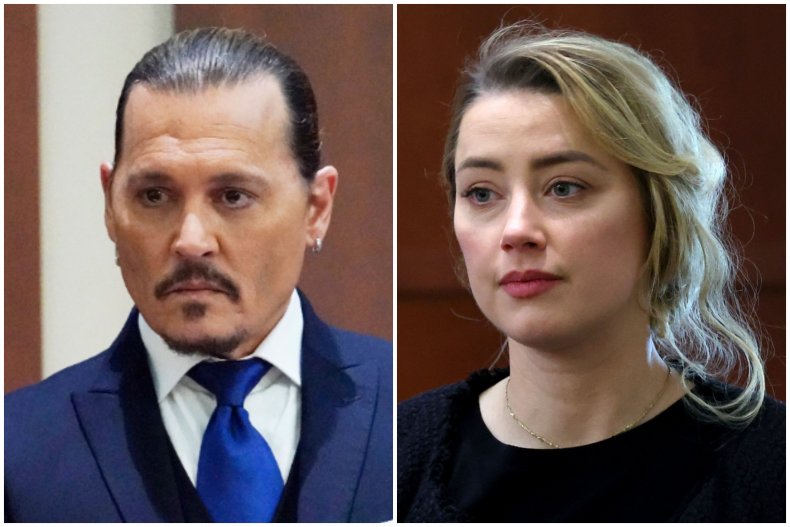 "Then it went to $7 million, and then it was $7 million and she required—demanded—that Mr. Depp also pay $500,000 to her attorneys."
"So the next demand was that all of the community liabilities that were unresolved... $13.4 million, that Mr. Depp had to pay those liabilities in its entirety," White went on. "So at that point, she was demanding $14,250,000 of consideration. And then it got worse. The next demand was that all of this consideration be paid to her free of taxation."
Charity Payments
When asked how the payments were made, White said: "They were initially contemplated to be paid directly to the charities, the Children's Hospital Los Angeles, for the benefit of the children who require severe medical service, and to the ACLU [American Civil Liberties Union].
"During the course of the negotiations, one of the demands, because the contract changed, was that the payments be made direct to Ms. Heard."
White said that he had personal involvement with the charities, explaining that Depp "directed me to issue two $100,000 checks directly to the Children's Hospital Los Angeles. I knew that he was involved and supported their efforts and appreciated their service.
"In addition to that, he directed me to contribute $100,000 to ACLU. In accordance with his instructions, my colleagues drafted the checks, I executed them and they were delivered to the two charities."
However, when asked if he continued to make payments to either of those charities on Heard's behalf, White responded: "No. In fact, I was chastised for making the payments by Ms. Heard's counsel."
After detailing that the payments totaling $6.8 million were made directly to Heard in installments over the course of 2017 and into early 2018, White then went on to discuss the further economic benefits the actress saw in the settlement.
"Mr. Depp was required to pay $500,000 to Ms. Heard's counsel, which he did in a timely, respectful manner," White said. "He was also required to pay all the community liabilities [of $13,500,000], which accumulated during their 15-month marriage. So he paid all of the community liabilities, she paid none of them.
"That's why you have to aggregate the money that was paid directly to her, the money that was paid to the charities on her behalf, the money that was paid to her attorneys and the relief of all these liabilities that he had to satisfy.
"That's why I said to you… that the total consideration paid to her was $14,250,000, and she demanded that that payment be made free of taxation, that Mr. Depp would have to satisfy all the tax liabilities."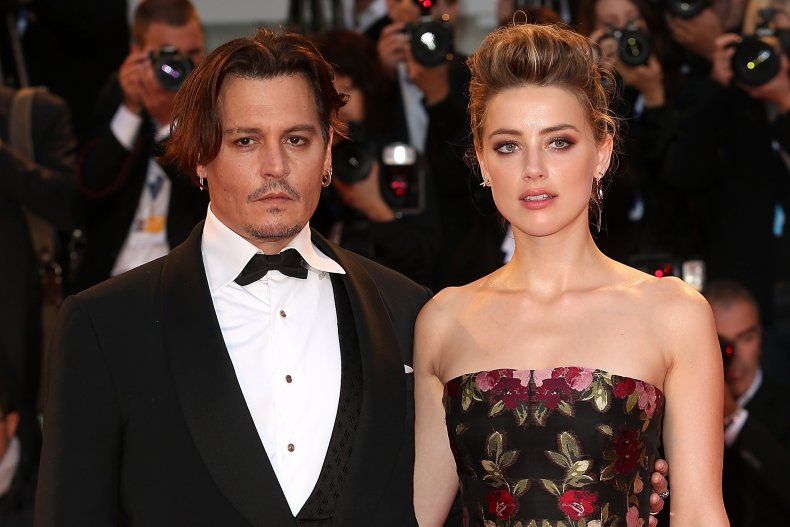 White first met with Depp to evaluate his finances and make recommendations on how Depp could better manage them.
At the meeting, White said Depp was "actively involved" in the conversation, asked "thoughtful questions" and thanked him for addressing the issues and for presenting a solution.
During Thursday's proceedings, ACLU Chief Operating Officer Terence Dougherty testified that Heard has donated $1.3 million of her $3.5 million pledge to the organization.
Dougherty said the ACLU has received donations of $350,000, $500,000 and $350,000 that were all "associated" with Heard. Dougherty said the organization now considers the $100,000 check from Depp as part of Heard's gifts.
Heard's last donation to the ACLU was made in December 2018 for the amount of $350,000 from Fidelity, an investment company. ACLU began reaching out to Heard regarding the next installments of her giving in 2019, when they learned she was having "financial difficulties," Dougherty said.
Elon Musk's Involvement
In August 2016, Elon Musk, who briefly dated Heard, sent an email to an ACLU representative regarding the actress' plan to donate $3.5 million over 10 years.
When asked why Musk was "representing" Heard in the matter, Dougherty answered he didn't know, but assumed it was because of Musk's previous relationship with her. Musk is a major donor to the ACLU.
The $500,000 donation in 2017 attributed to Heard came from a Vanguard fund. Dougherty shared his belief that Vanguard is associated with Musk.
Depp filed a $50 million lawsuit against Heard, alleging that she defamed him in an op-ed published by The Washington Post in 2018, in which said she was a victim of domestic abuse.
While Heard didn't name Depp in the article, his lawyers have argued that it was obvious she was referring to the actor. Heard has counter-sued for $100 million for nuisance, with her attorneys arguing that the op-ed was a matter of public interest.
Depp had previously lost a 2020 libel case against British tabloid The Sun, which had labeled the Charlie and the Chocolate Factory star a "wife-beater," in reference to Heard's allegations of domestic abuse. Heard accused Depp of domestic abuse during their divorce proceedings in 2016.
While Depp had repeatedly denied ever having been violent to Heard during the three-week trial in London, a judge found that The Sun's claims that the Kentucky-born actor was abusive to Heard were "substantially true."
Depp, who was dropped from the Pirates of the Caribbean franchise in 2018, was "asked to resign" from Fantastic Beasts 3 following the 2020 verdict. He was replaced in his role as Gellert Grindelwald by Mads Mikkelsen.
The trial continues.