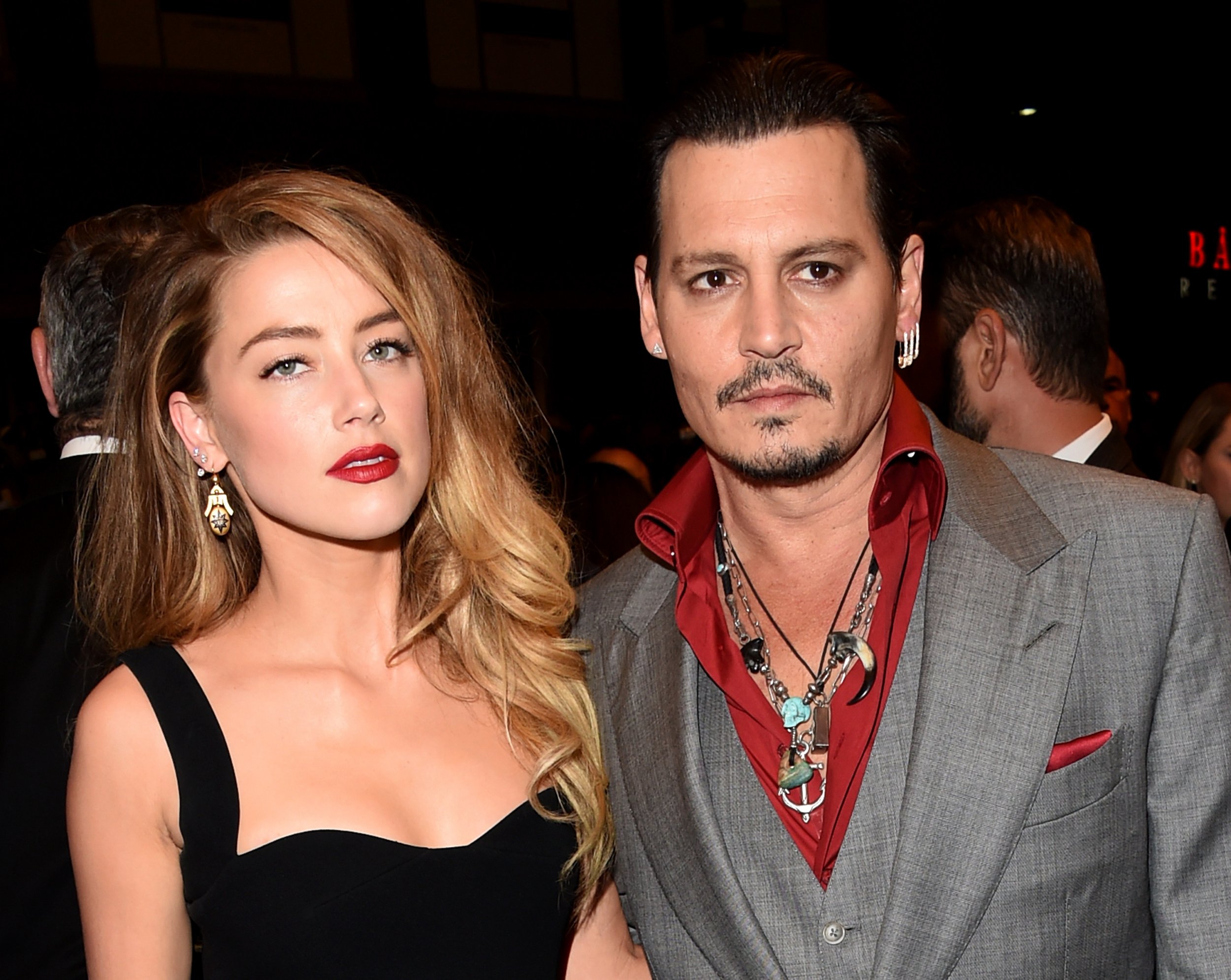 After a whirlwind 15-month marriage that saw them earn the ire of the Australian government, Johnny Depp and Amber Heard's relationship came to an end when Heard filed for divorce Monday.
The actor, best known for roles in Magic Mike XXL and The Danish Girl, cited irreconcilable differences in court documents filed in the Los Angeles Superior Court.
The pair didn't have any children, but reports suggest Heard is seeking spousal support from her A-list actor husband, whose personal net worth is said to be $400 million. TMZ said Wednesday that Depp has petitioned a judge to reject Heard's appeal for monetary support.
Complicating the divorce proceedings, it's claimed Depp and Heard had no prenuptial agreement when they married in February 2015. So where does that leave the couple's financial situation?
California law acknowledges " community property," which means that any property, including houses, cars, furniture and money, acquired during the marriage may be mutually divided. In Depp's case this could mean splitting the hefty fee he was paid to star in Disney's Pirates of the Caribbean 5; the film was shot in Australia in 2015 during his marriage to Heard. Although Depp's exact salary hasn't been disclosed, he reportedly earned $35 million upfront for 2011's fourth Pirates film, On Stranger Tides. (Depp himself has admitted he has earned "stupid money" from the swashbuckling franchise.)
Whether Heard can lay claim to Depp's reported $400 million fortune, earned over three decades since his first role in 1984, is another matter. California law also acknowledges "separate property"—earnings and property acquired before marriage that is under no obligation to be shared.
Newsweek reached out to divorce lawyer Marilyn Stowe, who runs London law firm Stowe Family Law, to explain what Heard might be entitled to. Stowe says she finds it "surprising" that the couple didn't have a prenup in place given their wealth. "Prenups are considered to be unromantic, and they're widely considered to be unfair, so many couples reject them," Stowe says.
Although U.K. law differs somewhat from California law, Stowe says generally, "whatever they both bring into the marriage is technically able to be shared," but "the court would take into account that this is a very short, childless marriage."
"I wouldn't expect anyone to walk away with a substantial sum after a short, childless marriage, unless substantial moneys had been earned during the marriage," Stowe adds.
In the case of Depp, he is likely to have earned a significant amount for Pirates 5—due for release in 2017—in which case Heard could walk away with as much as half of his earnings. "[Heard's] argument would be that this is matrimonial property," says Stowe.
But Depp's decades-long fame, prior to his relationship with Heard that began after filming 2011's The Rum Diary together, could play a factor in any court decision. "He'd argue that his ability to earn these kind of moneys had been acquired long before the marriage took place," says Stowe.
The question on everyone's minds, meanwhile, is: what will happen to the couple's now infamous pups, Pistol and Boo, the pet dogs at the center of the "War on Terrier" scandal?
Stowe says it is not unheard of for divorcing couples to share custody of their pets, like they might with children.
"If it can't be agreed it would be up to the courts to decide. People do get attached to pets. I had a case where a couple split their living arrangements so as not to disturb the pets," says Stowe. "They might well agree shared custody."