Johnny Depp Announces His Return to Directing After Amber Heard Trial
Actor Johnny Depp said on Monday that he will be stepping into the director's chair for the first time in 25 years for an upcoming film.
He will direct Modigliani, a biopic feature about Italian artist Amedeo Modigliani, which he will also co-produce alongside Al Pacino and Barry Navidi. The news was announced in an exclusive story for The Hollywood Reporter. A representative for Depp also confirmed the news to Newsweek when contacted for comment.
"The saga of Mr. Modigliani's life is one that I'm incredibly honored, and truly humbled, to bring to the screen," Depp told The Hollywood Reporter. "It was a life of great hardship, but eventual triumph—a universally human story all viewers can identify with."
News of Modigliani comes as Depp's name remains in the headlines following the high-profile trial involving his ex-wife Amber Heard. Depp had sued Heard for $50 million for defamation following an op-ed she wrote in 2018 in The Washington Post in which she alleged she was a victim of domestic violence. On June 1, a civil jury reached a verdict that mostly favored Depp, awarding him a total of $8.35 million after the judge lowered the punitive award, and figured in $2 million awarded to Heard for her countersuit for nuisance. Heard later filed a notice of appeal in July, and Depp followed with his own appeal a day later.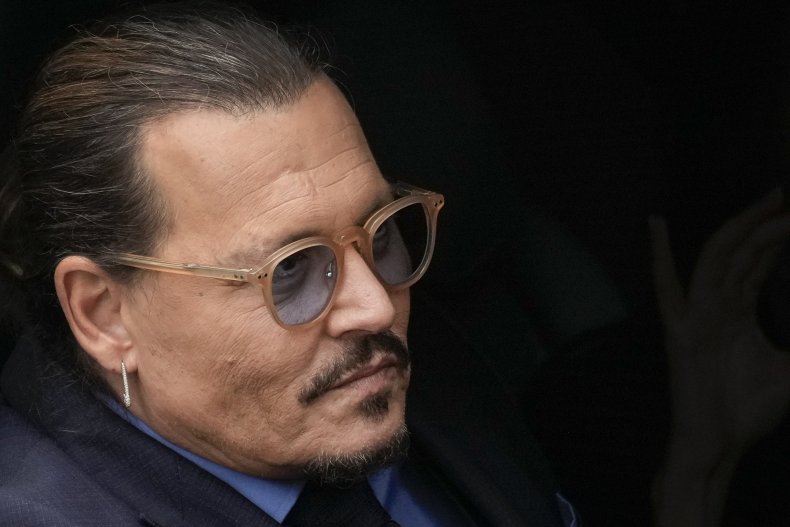 The directing job is the latest of several new projects the actor has taken since the conclusion of the trial. Depp recently signed a multi-year deal with Dior to continue to be the face of the company's Sauvage men's scent. He has also spent much of the summer focused on his music career, which has found him releasing an album with Jeff Beck as well as touring across Europe with the renowned guitarist.
Last week, a photo emerged of Depp in costume as King Louis XV in French director Maïwenn's historical love story Jeanne du Barry. The film, which will mark Depp's first feature role in three years, began shooting in late July.
Depp's previous directorial effort was also his debut as a director: 1997's The Brave, in which he also co-starred alongside Marlon Brando.
Depp has more experience as a producer, and his producing credits include Martin Scorsese's Hugo (2011) and The Rum Diary (2011). It was on the set of the latter film where Depp first met Heard.
Navidi, a well-established producer known for his work on international features, told The Hollywood Reporter about working on Modigliani with Depp and Pacino.
"This project has been very close to Al's heart. Al introduced me to the play Modigliani many years ago and I instantly fell in love with it," he said. "This is a slice of Modi's life and not a bio. It's been a dream of mine to work with Johnny again—he's a true artist with an amazing vision to bring this great story to the screen."