Johnny Depp Attorney Camille Vasquez Lands Big Promotion After Trial Win
Johnny Depp's lawyer, Camille Vasquez, was promoted to a new role in her law firm on Tuesday following her success in the "Pirates of the Caribbean" actor's trial against ex-wife Amber Heard.
"We are pleased to announce that Camille Vasquez has been elevated to partner. She was a key member of the litigation team that won a jury verdict last week for actor #JohnnyDepp in his defamation trial against ex-wife Amber Heard," the Brown Rudnick law firm wrote in a tweet on Tuesday.
According to a press release issued by the law firm, "Vasquez joined Brown Rudnick's Orange County office in 2018 as an associate in the Litigation and Arbitration practice. She has more than 10 years of experience as a trial lawyer in high-stakes disputes, including defamation cases, contract disputes, business-related torts and employment-related claims."
The announcement comes just days after Vasquez helped Depp win in his defamation trial against Heard. Depp and Heard were married from 2015 to 2017. In 2018, Heard published an op-ed in the Washington Post where she wrote about experiences with domestic violence, but never explicitly named Depp in the article. However, Depp filed a lawsuit against his ex-wife claiming that the op-ed hurt his career as an actor.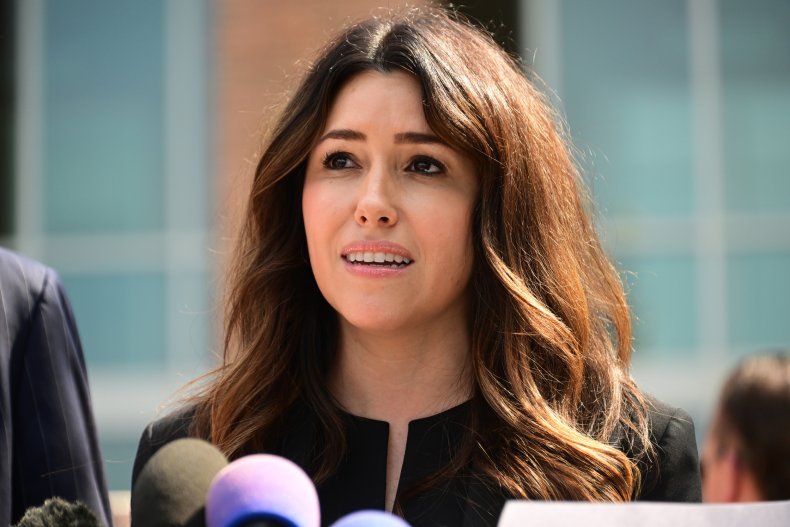 Following a trial that lasted several weeks, the jury ruled in Depp's favor awarding the actor $5 million in punitive damages and $10 million in compensatory damages. The judge later adjusted Depp's punitive damages earnings of $5M to $350,000 per Virginia's legal maximum.
In response to Depp's initial lawsuit, Heard filed her own counter-lawsuit against her ex-husband for $100 million. The jury ruled last week that Heard should be awarded $2 million in compensatory damages.
In the press release announcing Vasquez's promotion, William R. Baldiga, chairman and CEO of Brown Rudnick said, "We are delighted to welcome Camille to the partnership."
Baldiga continued, "Historically, we have reserved this announcement for the end of our fiscal year. But Camille's performance during the Johnny Depp trial proved to the world that she was ready to take this next step now. We are incredibly proud of her and look forward to what she will accomplish as our newest partner."
Vasquez also issued her own statement in the press release, which said, "I am delighted that Brown Rudnick has given me its full vote of confidence by having me join the partnership. I'm proud of the uniquely talented team I've had the privilege to lead, which exemplified teamwork and collaboration, and I look forward to continuing to represent Brown Rudnick's culture of excellence."