Johnny Depp's Post-Trial Concert Appearance Sparks 'Canceled' Debate
Johnny Depp surprised fans at a Jeff Beck concert over the weekend when he took to the stage in the English city of Sheffield in a move that has sparked a debate about cancel culture.
As the actor waits for the verdict in the multimillion defamation trial against his ex-wife Amber Heard, he joined the rock guitarist on stage where he performed Marvin Gaye and Jimi Hendrix covers.
The longtime friends performed a cover of the John Lennon song "Isolation," of which they recorded a studio version in 2020.
The surprise performance comes after seven weeks of the trial that saw allegations of severe abuse made by both parties and created a frantic media storm and social media circus.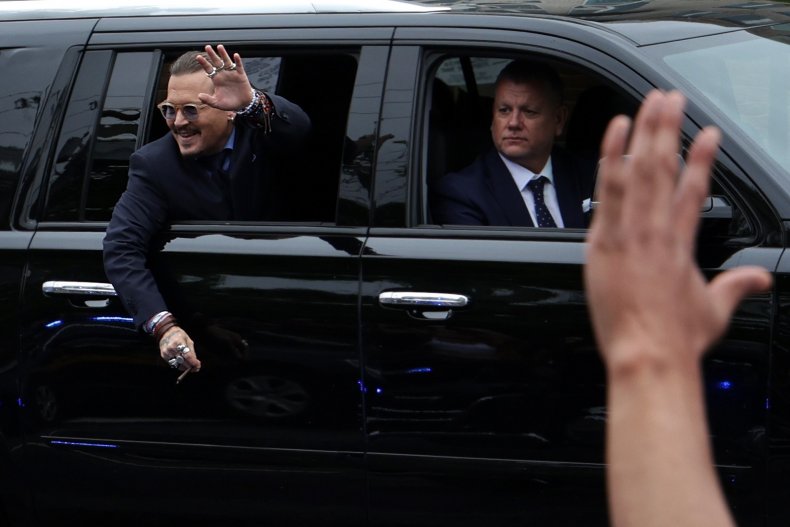 The jury will deliberate on a verdict after reconvening on May 31 but in the meantime, legions of Depp's loyal fans have been expressing their joy at the actor's concert appearance.
"johnny depp on stage tonight with jeff beck so glad he gets to do what he loves after the 6 weeks of hell he's been through," reads one tweet of praise.
While a viral tweet reads: "​​Johnny Depp's now back doing what he loves the most ! Few days after end of the trial, he's on stage with Jeff Beck singing 'isolation.'"
However, others seemed to be disturbed by Depp's warm welcome at a concert after Heard made severe allegations of violence against him, and the jury has not yet deliberated.
"So Johnny Depp is on tour with Jeff Beck," tweeted Heard's friend, journalist Eve Barlow. "He played in Sheffield tonight, and will likely play the Royal Albert Hall in London tomorrow and Tuesday. That's the domestic abuse victim waiting for his defamation case verdict. The one who's been canceled."
Eve Barlow, a music journalist and friend of the Aquaman star, is a self-described Zionist who is known for being involved in Twitter controversies. A former deputy editor of music magazine NME, Barlow is now a freelance journalist based in the United States and is a close friend of Heard's.
She was thrown out of court in April, and she previously condemned the media circus surrounding the trial.
"It is surreal to imagine that in 2022, a woman has to stand in a courtroom in front of two cameras and the world and re-live physical trauma, including sexual trauma, for profit and entertainment, without any protection, exposed to the bigotry, ridicule and jibes of strangers," Barlow tweeted on May 5.
The world has been watching the defamation trial unfold as Depp brought a lawsuit against Heard for $50 million because an op-ed she wrote in 2018 that was published in The Washington Post. Depp's lawyers argue that the op-ed is obviously about him, even though he wasn't named in the article. Heard is countersuing Depp for $100 million for damages.