Depp Swore in Declaration That Amber Heard Never Caused Him Harm: 'Damning'
Recently unsealed court documents suggested Johnny Depp said that his ex-wife Amber Heard never harmed him, which appears to run contrary to what was suggested during the couple's defamation trial in Fairfax County, Virginia.
Six thousand unsealed documents have revealed a number of details that were not heard during the defamation suit between Depp and Heard. These documents, which have been the subject of a great deal of interest online, revealed further details about Depp's severed finger, the pair's divorce settlement, and private text exchanges between Depp and shock rocker Marilyn Manson.
The documents also included the claim that Depp said he had never suffered a "specific physical or mental injury" from Heard, evidence which some have called "damning."
After the documents were released, supporters of both Heard and Depp sifted through them to find information that would be beneficial to their side. Twitter user @cocainecross created a viral thread that laid out a number of facts that appeared damning to Depp and his legal team.
"Mr. Depp does not allege a specific cause of action for intentional or negligent infliction of emotional distress; does not assert that Ms. Heard's actions caused him a specific psychiatric injury; and does not claim that Ms. Heard's actions caused him to experience unusually severe emotional distress," an excerpt from the unsealed documents reads.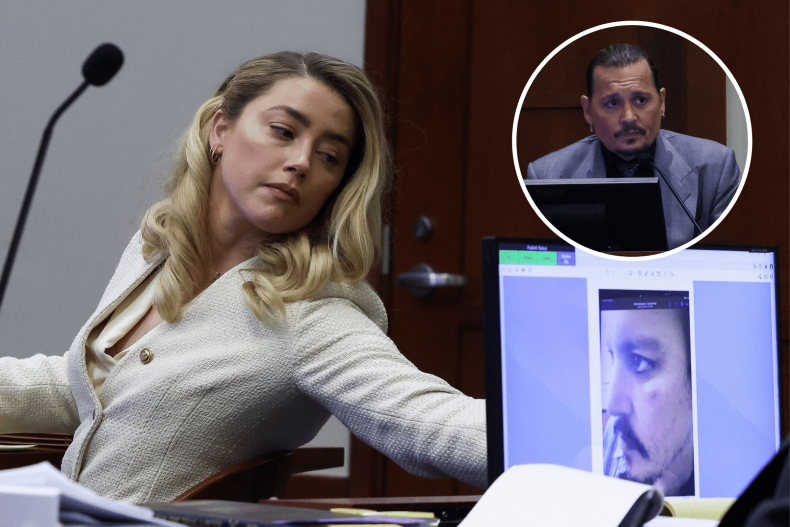 Throughout the trial, which began in Virginia on April 11, until the verdict was announced on June 1, Depp's team made multiple allegations of mental and physical harm against Heard. Heard accused Depp of beating her, as she sought to clear her name of defamation in relation to a 2018 op-ed where she said she was a survivor of domestic abuse.
"Because Mr. Depp is not alleging hard based on a specific physical or mental injury, Ms. Heard's motion fails to satisfy the "in controversy" and "good cause" requirements imposed by rule 4:10," another excerpt from the unsealed documents said.
According to the document, rule 4:10 "is to secure or preserve to a defendant the right, in a proper case, to have the injured person examined." In this case, that meant Depp was never legally required to have any potential injuries examined because he claimed Heard never caused him physical or mental injury.
The Twitter user who produced a detailed run-through of the unsealed documents, in relation to Depp, called this extract "the most damning piece of evidence that Johnny Depp attempted to have sealed."
Tens of thousands of people interacted with the Twitter thread, with some supporting the revelations, while others pointed out discrepancies within the unsealed documents.
"Yes, we know JD was trying to protect AH at first, like victims usually do," wrote @Mkyonmibak in response.
"He is not alleging a permanent injury that needs an [independent medical exam] or mental distress that requires an IME, unlike AH who claimed PTSD and had to have an IME," @teerhbg pointed out. Dr. Dawn Hughes, a psychologist called to the stand by Heard's team during the defamation trial did say that Heard had PTSD caused by intimate partner violence.
Many others raised issues like the fact that Depp was suing for defamation and financial loss, not for intentional infliction of emotional distress. Others pointed out that while he wasn't highlighting a "specific" injury, he definitely claimed to have had injuries caused by Heard, as he suggested with the severed finger claim.
Newsweek has reached out to Depp and Heard's representatives for further comment on the recently unsealed documents.