Johnny Depp Tells Kid What Happened to His Middle Finger in Resurfaced Clip
A clip of Johnny Depp resurfaced on social media when a child asked him what happened to his middle finger.
In a viral video posted by @kes.io on TikTok, they shared a clip of Depp dressed as Captain Jack Sparrow from the Pirates of The Caribbean movies. Depp was visiting a children's hospital when one of the children asked what happened to his finger as he had a band-aid covering it. The viral video has over 800,000 likes and 3.9 million views.
Depp is suing his ex-wife, Amber Heard, for $50 million dollars for defamation as her op-ed she published in The Washington Post. Depp claims that the article has stripped him of many movie roles. Over the past few weeks, the trial has been live streaming online from Fairfax County, Virginia.
Heard is set to testify next week as the court case moves forward, according to Deadline.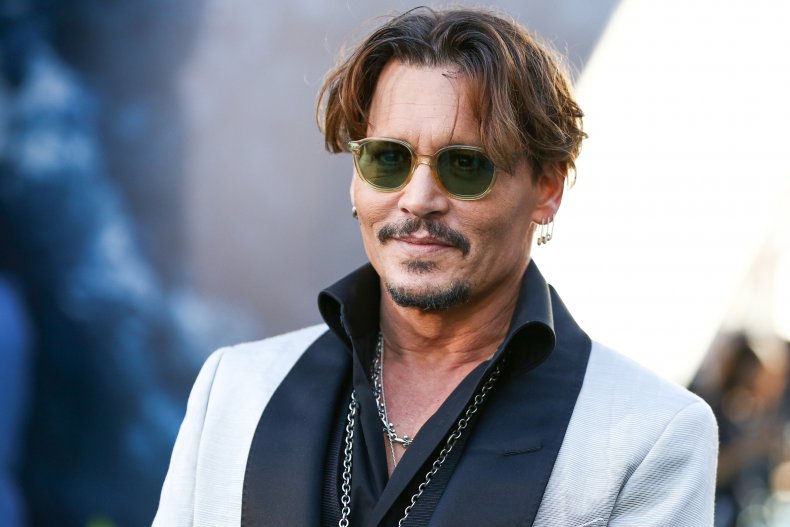 In the video, the child asked what happened to his finger.
"I bruised it very badly. I ate it, I bit it off. I was starving," he replied.
After the clip, @kes.io showed another of Depp explaining how Heard allegedly cut Depp's finger off in court. He claimed that Heard threw a bottle that hit him on the hand which caused the bottle to break.
"I felt heat and I felt as if something were dripping down my hand and I looked down and realized that the tip of my finger had been severed. I was looking directly at my bones," Depp said.
Users wrote their stance on the court case in the comment section.
"I wanna give this dude a hug if I ever meet him," one user wrote.
"this is heartbreaking," one account exclaimed.
Another said, "He had a whole traumatic experience and he downplayed it for the child and made it humorous god bless him."
"Johnny Depp has been fighting this battle for way longer than he should have had do .... he better win," urged a TikTok user.
"idk is cancel culture is still a thing but she needs to definitely go," another account said.
"I love him so much. I knew this woman was evil and he was being wrongfully accused but seeing him speak about it now, breaks my heart even more," a user exclaimed.
"the victim should never have to go this far into reliving their abuse and johnny should never have to do this or go through this," stated another user.
One said, "GET HIM JUSTICE!"