Johns Hopkins Unveils Tool Allowing Parents to See School Reopening Plans
Johns Hopkins University (JHU) have launched a new online tool that helps parents see states' plans for schools reopening amid the COVID-19 pandemic.
The reopening policy tracker is part of JHU's eSchool+ Initiative, which was introduced earlier this year to "develop guidance for schools and policy stakeholders to think responsibly and equitably about students during school closures and reopening" during the pandemic.
"Schools and policy makers are operating under immense pressure during an unprecedented time," Megan Collins, MD, MPH, a bioethicist and ophthalmologist at JHU told Newsweek. Collins is helping to lead the eSchool+ Initiative.
"We've developed a suite of tools to help school officials, teachers, parents, and policy stakeholders make the best decisions about school reopening from an ethics and equity perspective," Collins added.
The new reopening policy tracker analyzes plans by determining whether they meet 12 distinct categories. The categories include operational criteria like measures to guard against the virus spreading in schools, transportation strategies, school health programs, nutrition programs and core academic programs.
The tracker also includes categories based on ethical concerns, such as how the plans address choices available to parents and school staff, privacy and transparency concerns, children facing systemic disadvantages and children with special needs.
"At the end of the day, it's about trying to make sure that when we reopen, that the reopening benefits all," Annette Anderson, deputy director of JHU's Center for Safe and Healthy Schools, told Politico.
The tracker lists plans that have been issued by 47 states and several national groups, although many of the plans listed by the tracker when it launched had not been recently updated.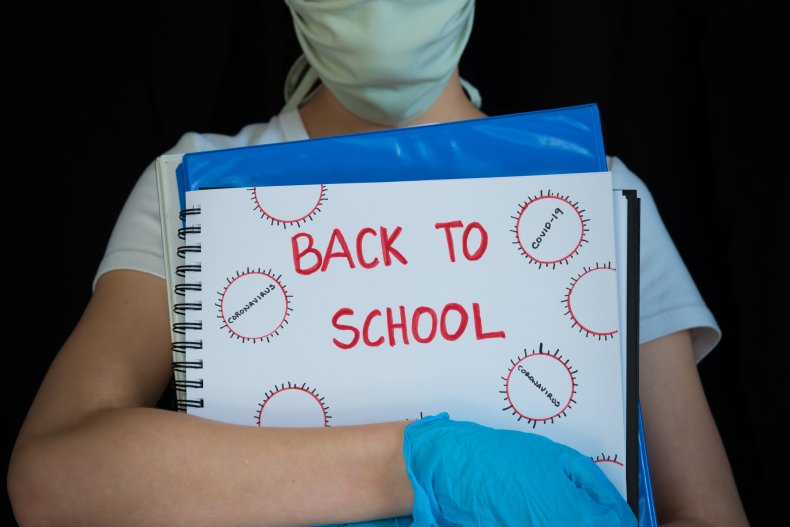 Reopening schools has become a hot-button issue as cases of COVID-19 continue to surge in most states and the nation repeatedly breaks national records for new daily case counts. Although there is widespread agreement that schools must reopen at some point, the timeline for doing so safely is in dispute.
Public health experts and educators concerned about surging cases of the virus have often been at odds with politicians, many of whom continue to push for schools to fully reopen for in-person learning as soon as next month.
Late last month, the American Academy of Pediatrics recommended that schools reopen, saying that being physically present at schools is "fundamental to child and adolescent development and well-being," while acknowledging that "it is critically important to develop strategies that can be revised and adapted depending on the level of viral transmission in the school and throughout the community."
President Donald Trump has insisted that schools must reopen regardless of potential risks to public health, threatening to "cut off" funding for schools that refuse to open over public health concerns. It is not clear how Trump intends to force schools to reopen or cut funding, since schools are typically administered and funded at the state and local levels.
Six key national groups representing educators, including the country's two largest teachers' unions and the National Parent Teacher Association, issued a scathing response to the president in a joint statement on Tuesday night.
"[The administration has] failed to listen to families and public school educators who have been on the front lines serving their communities," the groups wrote. "This vacuum of leadership leaves this administration with zero credibility in the minds of educators and parents when it comes to this major decision."
"To safely re-open our schools, health experts should be relied on to figure out the 'when' and educators and parents should be central to figuring out the 'how,'" they added. "The president should not be brazenly making these decisions."
White House deputy press secretary Judd Deere insisted that their concerns were unfounded, telling Newsweek that the administration is "committed to working in partnership with university presidents, superintendents, principals, counselors, teachers, health professionals, parents and students to ensure in-person learning resumes in a safe and healthy way."
Update 7/9, 5:43 p.m.: This article has been updated to include a statement from JHU's Megan Collins.