How Effective Is the Johnson & Johnson Vaccine Awaiting FDA Authorization?
Johnson & Johnson submitted an application to the Food and Drug Administration (FDA) on Thursday, requesting emergency use authorization for its one-dose COVID-19 vaccine. But how effective is the shot?
The American company has announced preliminary results from an ongoing Phase III clinical trial, reporting that the shot is 66 percent effective overall in preventing moderate to severe COVID-19, 28 days after vaccination—although the data has yet to be published in a peer-reviewed scientific journal.
Protection from the vaccine was observed as early as day 14 after individuals in the global trial received their shot, the company said.
While the vaccine was 66 percent effective overall, this figure differed by location. Protection against moderate to severe COVID-19 was 72 percent among trial volunteers in the U.S. but 66 percent in Latin America and 57 percent in South Africa—where a more infectious variant of the virus has taken hold—after 28 days.
The company also said the vaccine was 85 percent effective in preventing severe disease across all the regions in the study, 28 days after vaccination.
Efficacy against severe disease increased over time, with researchers finding no cases among individuals who had been vaccinated 49 days after their shot.
The vaccine demonstrated "complete protection against COVID-related hospitalization and death" after 28 days, according to the company.
Johnson & Johnson said on Thursday that it intends to provide the U.S. government with doses "immediately" after authorization from the FDA. Approval could come later this month, with the company expecting to supply 100 million doses to the country in the first half of this year.
"Today's submission for emergency use authorization of our investigational single-shot COVID-19 vaccine is a pivotal step toward reducing the burden of disease for people globally and putting an end to the pandemic," said Paul Stoffels, chief scientific officer at Johnson & Johnson.
"Upon authorization of our investigational COVID-19 vaccine for emergency use, we are ready to begin shipping. With our submission to the FDA and our ongoing reviews with other health authorities around the world, we are working with great urgency to make our investigational vaccine available to the public as quickly as possible."
The Johnson & Johnson vaccine is estimated to remain stable for two years at minus 4 degrees Fahrenheit, although it can be stored in most standard refrigerators for three months at 36 to 46 degrees Fahrenheit.
This means the shot will be easier to distribute and the fact it only requires one dose paves the way for more people to be protected more quickly.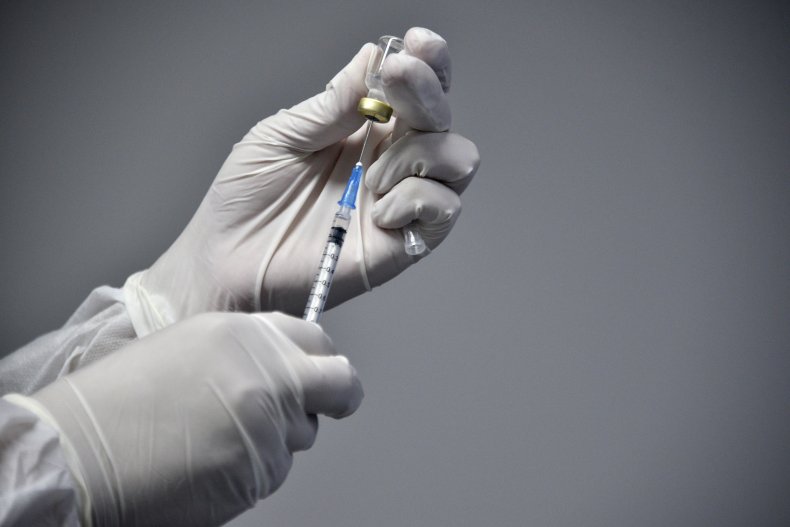 Newsweek, in partnership with NewsGuard, is dedicated to providing accurate and verifiable vaccine and health information. With NewsGuard's HealthGuard browser extension, users can verify if a website is a trustworthy source of health information. Visit the Newsweek VaxFacts website to learn more and to download the HealthGuard browser extension.