Former Zimbabwe VP Launches Party to Challenge Mugabe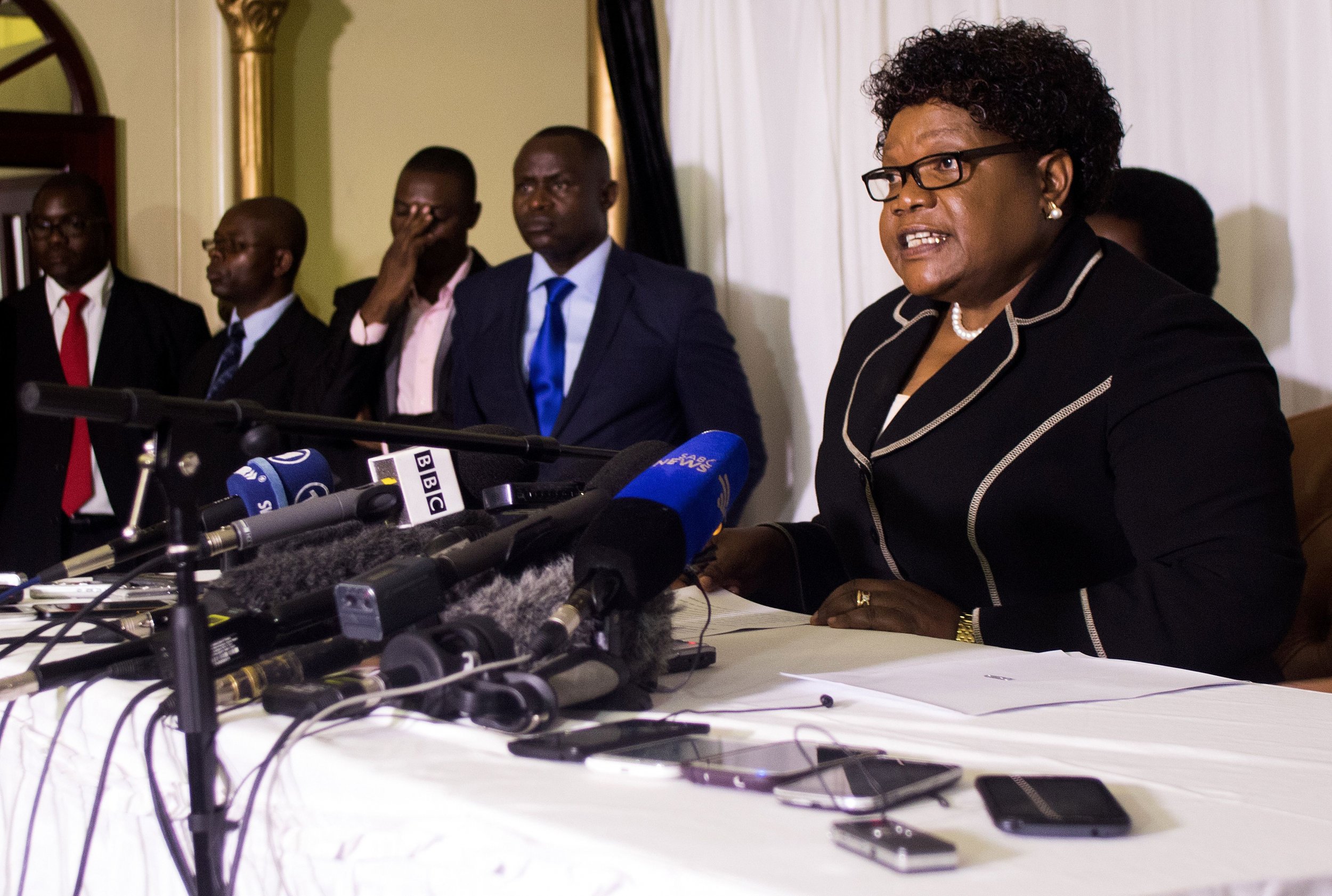 A former vice president of Zimbabwe and close aide of veteran leader Robert Mugabe has announced the launch of a new opposition party to challenge the ruling Zanu-PF.
Joice Mujuru served as Mugabe's deputy between 2004 and 2014 and fought alongside the president in the 1970s during a guerrilla war against white minority rule in Zimbabwe. She was purged from the ruling party in December 2014 after Mugabe accused her of leading a "treacherous cabal" within Zanu-PF that was aiming to depose the president. Mujuru denied the accusations, saying her loyalty to Mugabe was "unquestionable".
At a news conference in the Zimbabwean capital Harare on Tuesday, Mujuru, 60, announced that she had launched the Zimbabwe People First party to fight 92-year-old Mugabe's tight grip on power. "We are not fighting one man but a system, a system that is unjust," said Mujuru, according to Reuters.
The issue of who will succeed Mugabe has dominated Zimbabwean politics in recent months. Mugabe's wife Grace and current Vice President Emmerson Mnangagwa—who took over from Mujuru—are seen as the two main contenders. Grace, 50, was widely reported to have been involved in Mujuru's downfall, with Mugabe thanking his wife for exposing another of Mujuru's alleged plots, this one to kill the president.
Mujuru has rarely been seen in public since her sacking. At Tuesday's press conference, she continued to dismiss the accusations against her and said her new party would be an inclusive entity open to all Zimbabweans in the country and diaspora abroad. She also rejected the notion that she would return to the ruling party.
Zimbabwe's next general election is scheduled for 2018, when Mugabe will be 94 years old. Zanu-PF won a huge majority at the last parliamentary elections in 2013, claiming almost two-thirds of the 210 seats. It is unclear yet whether Mujuru has a big enough support base to challenge the ruling party, but she reportedly enjoys the backing of senior members of the Zimbabwean military, which has been key in suppressing opposition during Mugabe's 36 years in power.