MIT Media Lab Director Joichi Ito Resigns After Report Says He Concealed Donations from Jeffrey Epstein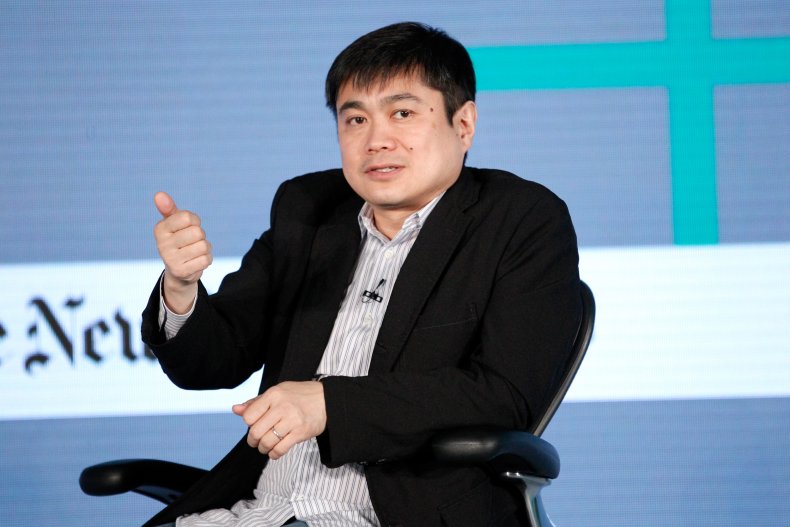 The director of the Media Lab at the Massachusetts Institute of Technology (MIT) resigned Saturday after details were published in a New Yorker exposé outlining efforts to conceal the financial relationship between his lab and Jeffrey Epstein, the convicted pedophile and financier who took his own life while awaiting trial on federal sex trafficking charges in August.
According to an email from Media Lab director Joichi Ito to the university's provost and president, Ito determined that his resignation would be the best course of action to take after intense media scrutiny implicated him in Epstein's reintroduction to academic life following a 2008 jail sentence for soliciting a minor for sex.
"After giving the matter a great deal of thought over the past several days and weeks, I think that it is best that I resign as Director of the Media Lab and as a Professor and employee of the Institute, effective immediately," Ito reportedly wrote on Saturday.
On Saturday MIT President L. Rafael Reif issued a statement on Ito's resignation.
"Because the accusations in the story are extremely serious, they demand an immediate, thorough and independent investigation," Reif's statement read. "This morning, I asked MIT's General Counsel to engage a prominent law firm to design and conduct this process. I expect the firm to conduct this review as swiftly as possible, and to report back to me and to the Executive Committee of the MIT Corporation, MIT's governing board."
Reif's statement went on to say he accepted Ito's resignation, and that "the acceptance of the Epstein gifts involved a mistake of judgment. We are actively assessing how best to improve our policies, processes and procedures to fully reflect MIT's values and prevent such mistakes in the future."
The New Yorker story, published Friday night by investigative reporter Ronan Farrow, discovered e-mails and other correspondence authored by Ito which attempted to conceal Epstein's beneficence to the media lab, knowing about his sordid past.
Ito allegedly told staff to make sure Epstein's contributions were "accounted for as anonymous." Though Epstein was reportedly marked as "disqualified" in MIT's donor list, the Media Lab continued to have a symbiotic relationship with him, according to the report, greased by the influx of cash.
Epstein reportedly facilitated the donation of at least $7.5 million to the lab from other sources.
When Ito would meet with Epstein—Farrow discovered—he would note Epstein's initials in his calendar instead of writing out the full name, as he did with other donors. Ito also apparently referred to Epstein as "Voldemort" or "he who must not be named," a reference to the Harry Potter franchise.
On Wednesday, Ito revealed past contributions from Epstein totaling $1.2 million for investment purposes and $525,000 for the lab budget.
A spokesperson for the university told the New Yorker that it is "looking at the facts surrounding Jeffrey Epstein's gifts to the institute."
Ito is also on the board of directors of The New York Times' corporate owner. It is unclear whether he will continue to retain that position.
The Media Lab is a highly prestigious research institute that couples technological development with design and ethics.
According to the lab's website, its funding is mainly derived from over 80 "members" who provide the majority of its operating budget.
"The Media Lab is supported by more than 80 members, including some of the world's leading organizations," the site notes. "Our members provide the majority of the Lab's approximately $75 million annual operating budget, and their businesses range from electronics to entertainment, fashion to health care, and toys to telecommunications. We conduct research in a highly collaborative and antidisciplinary environment."
A representative for the lab did not respond to a request for comment.
This article has been updated to include MIT President L. Rafael Reif's statement.
MIT Media Lab Director Joichi Ito Resigns After Report Says He Concealed Donations from Jeffrey Epstein | U.S.