JoJo Siwa 'Swatted' After Coming Out As Gay—The Criminal Prank Explained
Police were called to the home of YouTube sensation JoJo Siwa shortly after the teen came out as gay because of an illegal prank known as "swatting."
The singer and dancer made headlines last week when she came out. On Sunday, videos of Siwa with police officers began circulating online. After being evacuated from her home, the 17-year-old took to social media to explain the incident.
Swatting is a form of criminal harassment, described by the FBI as "a hoax call made to emergency services, typically reporting an immediate threat to human life, to draw a response from law enforcement and the S.W.A.T. team to a specific location."
Siwa said on social media: "We were at the house and, all of a sudden, a whole bunch of police was asking us to come out. We went outside, hands up, because you have to follow the rules.
"The police were saying somebody had called and made a claim and then, all of a sudden, paparazzi came from around the corner."
The Dance Moms favourite said she thought the media was involved: "It is called swatting where the media will actually call the police so that way you have to come outside your house."
She believes her TikTok video about "coming out to the internet" led to the incident.
"I think because I recently came out to the internet, the media is obviously very excited, which I love, and I love the support," she said. "However, you could've just hung outside my house and I would've eventually come outside my house.
"I feel bad because there was about 50 police at our house, and those police could've had a much better time spent somewhere else actually helping somebody, instead of dealing with a fake claim from paparazzi."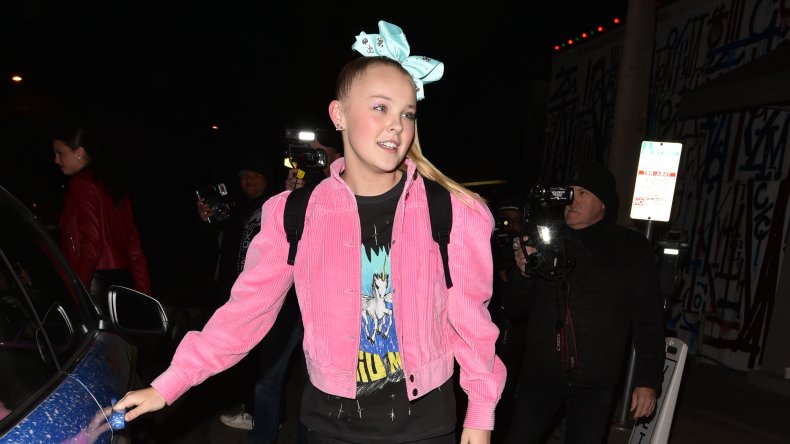 Siwa came out on Friday amid mounting speculation about her sexuality.
On Wednesday, she shared a video of herself dancing on TikTok to Lady Gaga's "Born this Way"—an LGBTQ+ anthem.
She sang along to the lyrics: "No matter gay, straight or bi, lesbian transgender life / I'm on the right track baby, I was born to survive," as rainbow lights flashed in the background, leading fans to wonder if she was revealing her sexuality.
Then on Friday, the teen shared a picture of herself on her Instagram story wearing a shirt that read "BEST. GAY. COUSIN. EVER." The photo was captioned: "Thanks for the shirt cousin."
In 2019, two men were jailed over a swatting incident that resulted in a man's death.
Tyler Barriss and Casey Viner were sentenced after making a false report that led Wichita police to shoot and kill 28-year-old Andrew Finch.
Last year, the FBI warned that smart devices were being hacked to live-stream swatting incidents.