'Joker' Camera Test Debuts Joaquin Phoenix's Transition to Clown Prince
DC fans were officially introduced to Arthur Fleck, the civilian name of The Joker in the titular villain's upcoming film, earlier this week. Director Todd Phillips shared footage showing Fleck as a stand-up comedian before he becomes The Joker. Now, fans can see Fleck as the terrifying villain he's bound to become. Check out the first look at the film's star, Joaquin Phoenix, complete with Joker makeup.
The short video is set to The Guess Who's jangly late 60s tune "Laughing." Phoenix stands still and slowly starts to smile as flashes of makeup cross his face. The last few seconds increase the opacity and we see Phoenix all done up. The best part? It's not terrifying... until it is.
The standalone Joker film is expected to be a rated-R origin story. The comics intentionally leave character's backstory shrouded in mystery, so if done right, this film could be a lot of fun. "An exploration of a man disregarded by society [that] is not only a gritty character study, but also a broader cautionary tale," is the only official description of the film so far.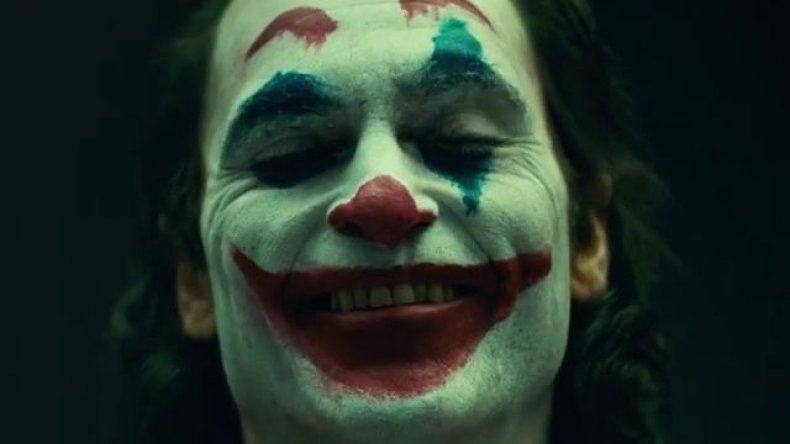 Joker is co-written by Scott Silver (The Finest Hours). Martin Scorsese serves as executive producer, and the film's cast includes Robert De Niro, Zazie Beetz, Frances Conroy and Marc Maron. Brett Cullen (Person of Interest) will play Thomas Wayne, Batman's father.
Jared Leto previously played The Joker in Suicide Squad, but this film stands apart from that continuity. Thoughts on Phoenix's interpretation? Sound off in the comments and check out some fan reactions below.