Jon Moxley Makes AEW Debut at Double or Nothing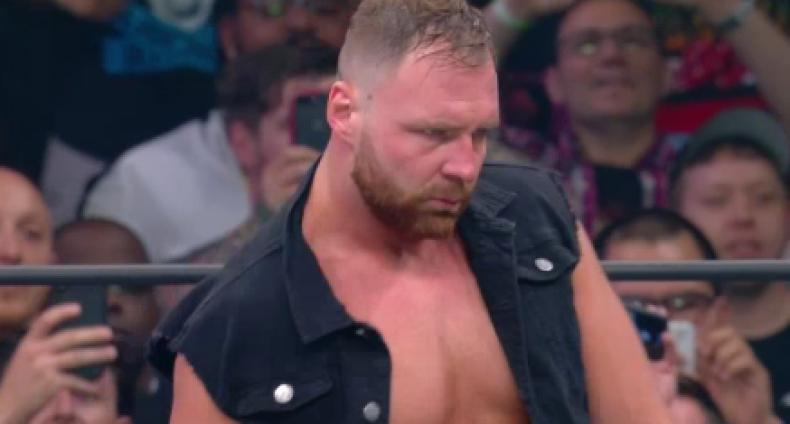 After rumors and speculation, Jon Moxley showed up after the main event of All Elite Wrestling's, Double or Nothing pay-per-view.
Moxley - formerly known as Dean Ambrose in the WWE - appeared in the crowd after Chris Jericho defeated Kenny Omega to become the number one contender for the AEW Championship.
Jericho got on the mic to ask the crowd to thank him for making Double or Nothing what it is when Moxley appeared.
Unbeknownst to Jericho, Moxley came up from behind and hit him with the Dirty Deeds. Moxley then hit the referee with his finisher before setting his sights on Kenny Omega. "The best bout machine" came to and started to fight off Moxley. The two would brawl onto the ramp and to where large poker chips were laid out. The two would climb up the part of the stage when Moxley finally hit Omega with the Dirty Deeds before tossing him over onto a table.
After the show went off the air, All Elite Wrestling confirmed that Moxley is the newest member of the roster.
Moxley left the WWE in April after one last house show where he reunited with Seth Rollins and Roman Reigns as the Shield. The promotion announced that Moxley would not sign a new contract with the company to put the rumors to rest.
Once he was officially released, Moxley created a Twitter account to post a short video to inform his fans that he was going back to his old name when he was in the independents. The film was of him escaping a prison with imagery scattered throughout.
Many fans believed Moxley was sending a message that he would be at Double or Nothing, but nothing was confirmed at the time.
Moxley getting into it with Omega likely means the two will square off at AEW All Out show in August, the sequel to the successful All In show last year. Omega is already scheduled to fight Cima at Fight for the Fallen in Jacksonville, Florida on July 13
What did you think of Moxley appearing at AEW? Do you think he will flourish in the new promotion? Let us know in the comments section below.